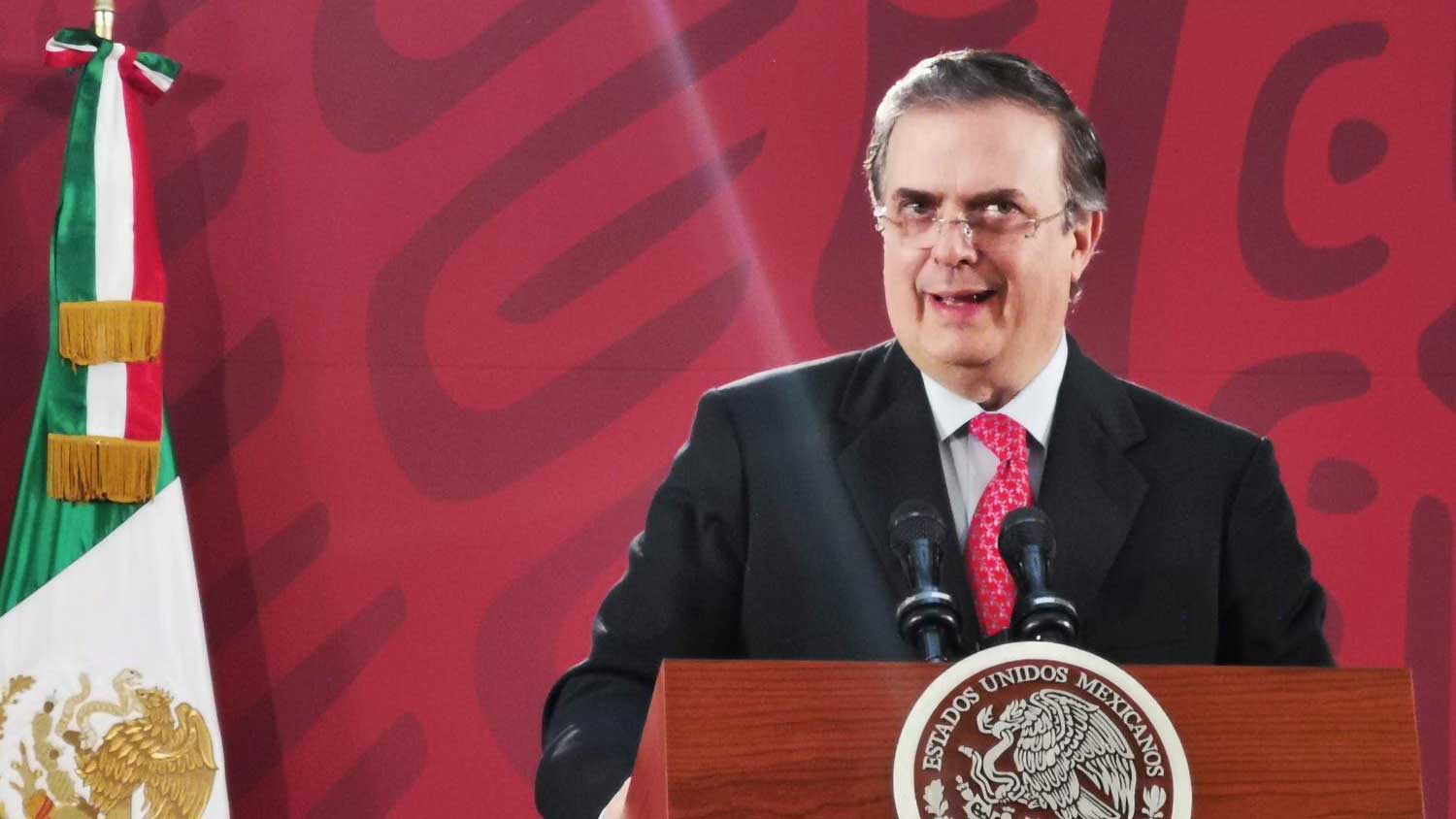 VIEW LARGER Mexican Secretary of Foreign Affairs Marcelo Ebrard.

Rodrigo Cervantes/Fronteras Desk
MEXICO CITY — In Mexico, the COVID-19 pandemic curve is growing exponentially, with more than 1,000 cases. As a result, the government is declaring a state of emergency.
The government is extending the stay at home recommendation until April 30, insisting on hygiene and personal distancing.
It was Mexican Foreign Affairs Secretary Marcelo Ebrard, and not the president, who announced the health emergency.
The secretary said businesses with nonessential activities have to implement home office programs or suspend their activities.
Ebrard said businesses are required to continue paying their workers or, otherwise, will be sanctioned.
According to federal authorities, there will be no mandatory curfews and no moratorium on tax collections.

Fronteras Desk
is a
KJZZ
project covering important stories in an expanse stretching from Northern Arizona deep into northwestern Mexico.