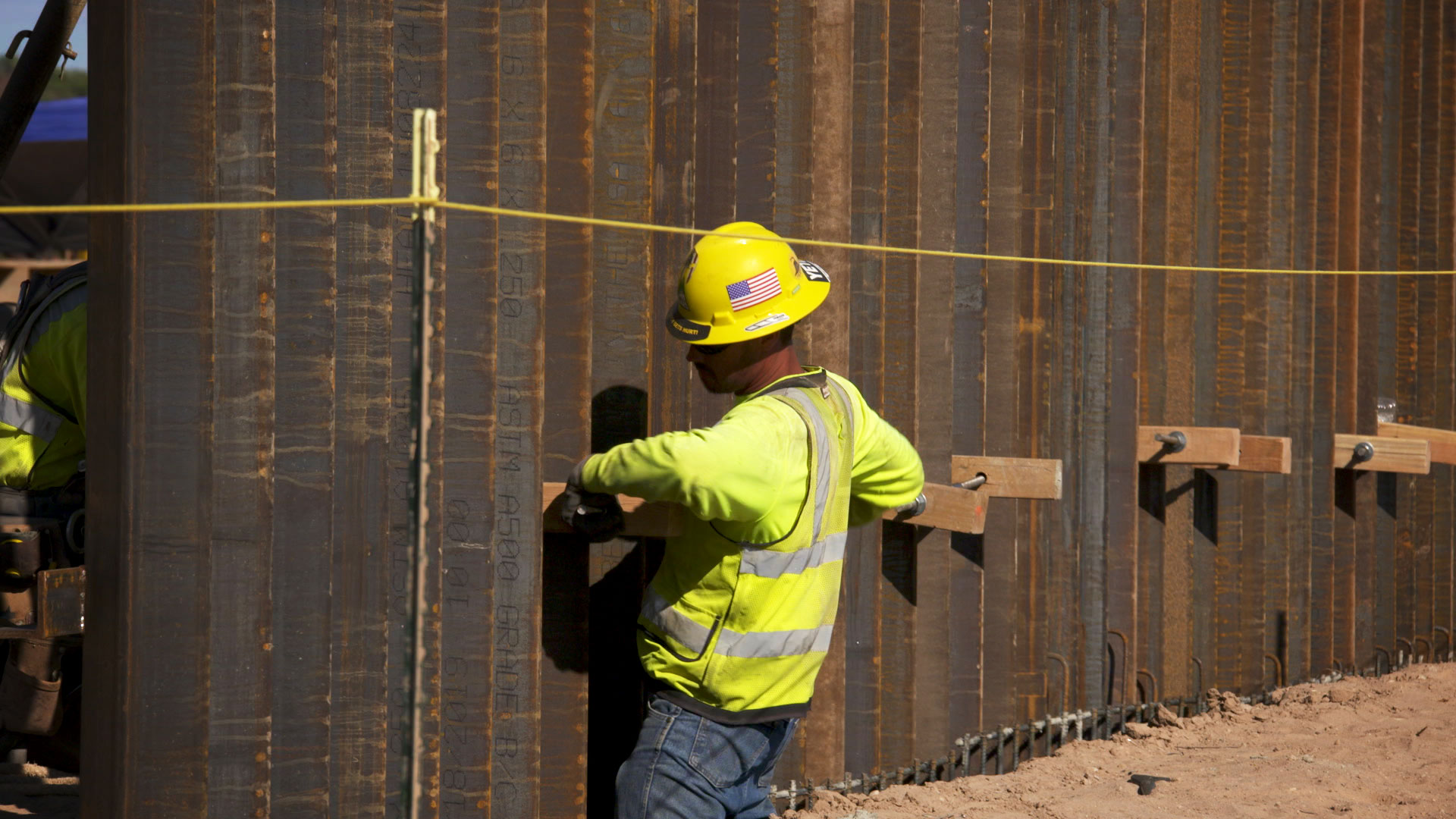 A construction worker works on installing 30-foot bollard fencing along Arizona's border with Mexico in Organ Pipe Cactus National Monument, February 2020.
Nate Huffman/AZPM Staff
Last week a federal court allowed a challenge to the Trump administration's border wall funding scheme to move forward.
The dual lawsuits allege the administration acted unlawfully by redirecting more than $6 billion to wall construction in 2019 without congressional approval. They also allege the administration's declaration of a national emergency to funnel Pentagon funds for the border wall.

In a ruling last Thursday, U.S. District Court Judge Trevor McFadden dismissed some the groups' claims regarding the emergency declaration, but allowed some portions of the lawsuits to proceed.
Brian Segee is a senior attorney with the Center for Biological Diversity, one of the groups behind the suit.
He said even though the case won't proceed in full, the ruling is still good news.
"It allows the core of our lawsuits challenging the fiscal year 2019 money transfers from the Department of Defense to Department of Homeland Security for border wall construction," he said.

The case will not proceed in full, but Segee said it's a positive step forward. Still, an earlier Supreme Court ruling blocked efforts to halt construction during litigation.
"Unfortunately, I would say any news on the litigation front with border wall construction does have a downside in that construction is still going forward," he said.
Segee says oral arguments are expected to take place later this month but could be delayed because of the coronavirus pandemic.