Taped before a live audience on what would have been Buddy Holly's 75th birthday (September 7, 2011), this extraordinary concert features a once-in-a-lifetime line-up of three generations of top recording artists performing the music of Buddy Holly, one of rock's most enduring legends and versatile singer-songwriter-performers of the rock 'n' roll era.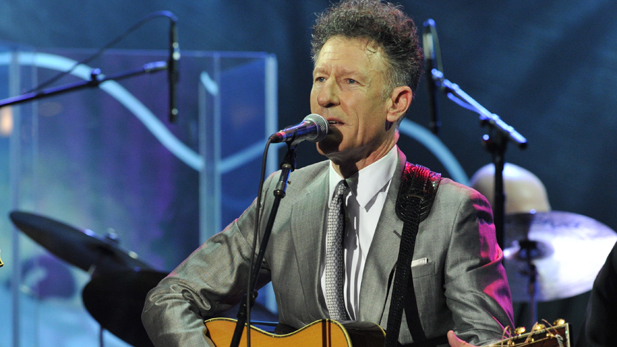 Lyle Lovett performs during the concert held at Hollywood's Music Box Theatre in celebration of what would have been Buddy Holly's 75th birthday (PHOTO: PBS)
This historic celebration includes original performances from Paul Anka, Michelle Branch, Cobra Starship (Victoria Asher and Gabe Saporta), Shawn Colvin, Chris Isaak, Lyle Lovett, Raul Malo, Graham Nash, Stevie Nicks, Boz Scaggs, Patrick Stump and Phil Everly. Special guest appearances by world-class rock guitarists James Burton and Albert Lee and special tributes from Keith Richards, Ringo Starr, Eric Idle, Jackson Browne and Brian Wilson round out this extraordinary concert.
Buddy Holly: Listen to Me, Saturday at 8:30 p.m. on READY TV, Digital 6.3, Cox 82 and Comcast 201.