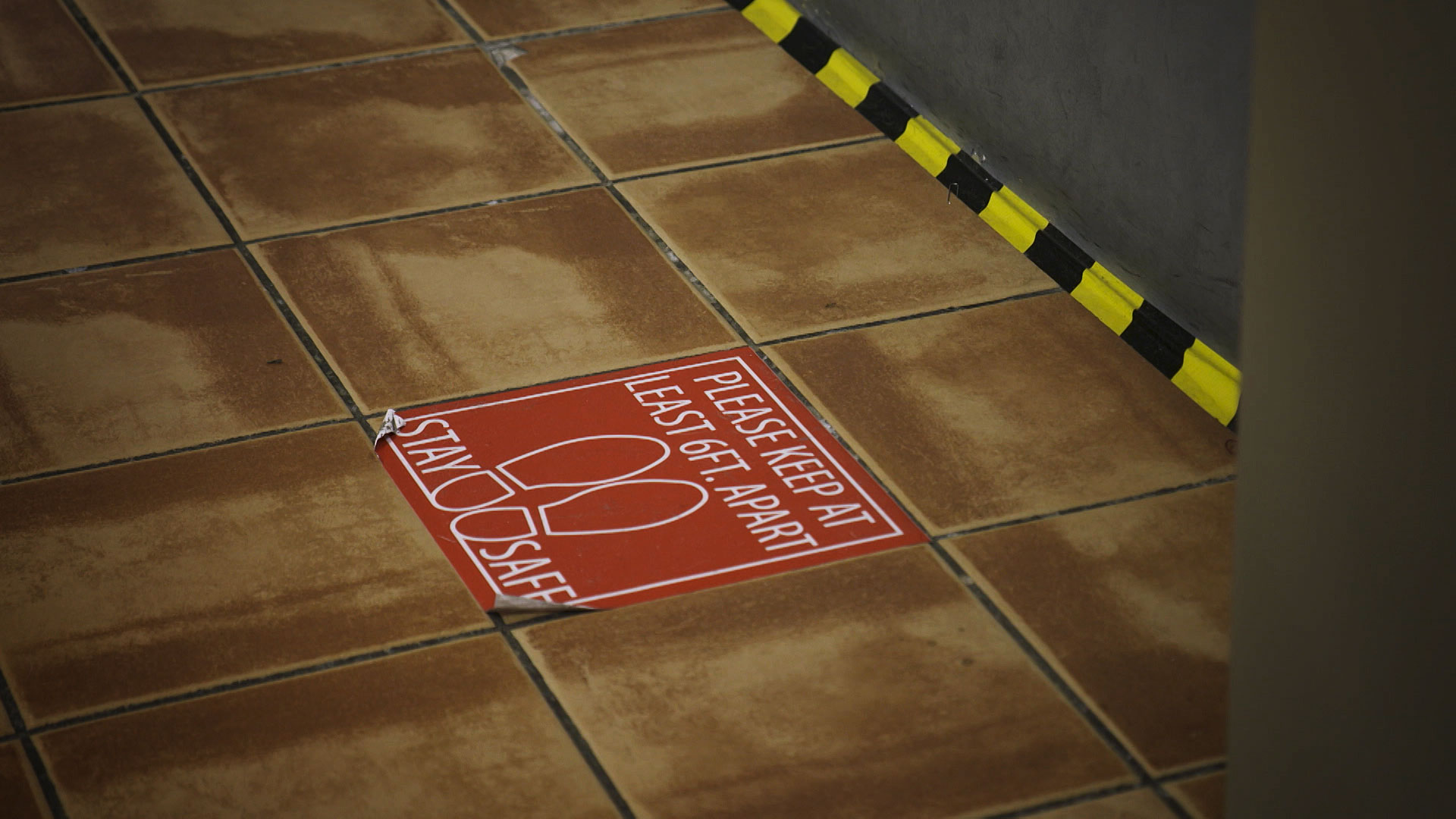 A sticker on the ground notifies customers where to stand in order to maintain social distancing at Sam Levitz Furniture Warehouse. May 2020.
AZPM Staff
Retailers should expect changes in shopping behavior created by the coronavirus pandemic to stick around for a while.
University of Arizona consumer science researcher Sabrina Helm said people have become so accustomed to measures like online shopping and curbside pickup that they are not likely to go back into stores right away.
She thinks a bigger issue for retailers is telling shoppers that they cannot enter a store if they are not wearing a mask.
"We put store employees in a very difficult position to have to argue with customers in regards to mask-wearing requirements," said Helm. "I see that as more of a hot spot right now than the actual compliance of the retailers themselves."
Public mask-wearing requirements to stem the spread of the coronavirus went into effect in Tucson and Pima County last weekend.