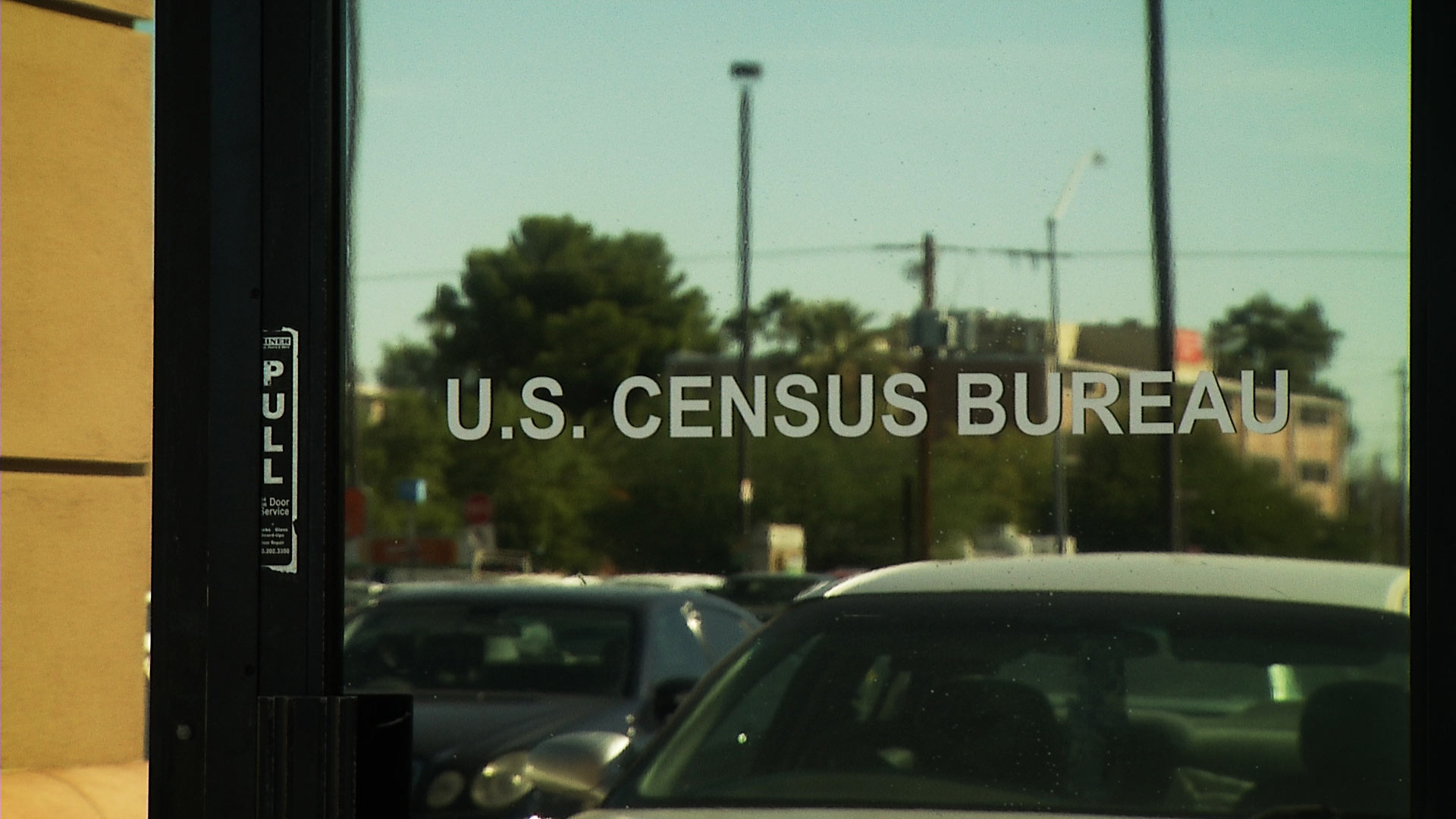 The entrance to the U.S. Census Bureau's office in Tucson.
Jeff Landers/AZPM Staff
The Supreme Court blocked the Trump administration from adding a citizenship question to the 2020 census, but several states have agreed to share driver's license information with the bureau.
President Trump's workaround of the Supreme Court decision was to order the Census Bureau to collect citizenship data from federal and state agency records. Iowa, South Carolina, South Dakota and Nebraska have agreed to share driver's license information.
A spokesperson for Gov. Doug Ducey says Arizona has not made any data-sharing deal on licenses with the Census Bureau.
A state Department of Transportation spokesperson says there were talks with Census officials late last year, but a formal request under Arizona law was not filed.
The self-response rate in Arizona to the 2020 census is currently below the state's percentage from 2010.

Fronteras Desk
is a
KJZZ
project covering important stories in an expanse stretching from Northern Arizona deep into northwestern Mexico.
---
Learn more
The Buzz: Already fraught census count further challenged by pandemic