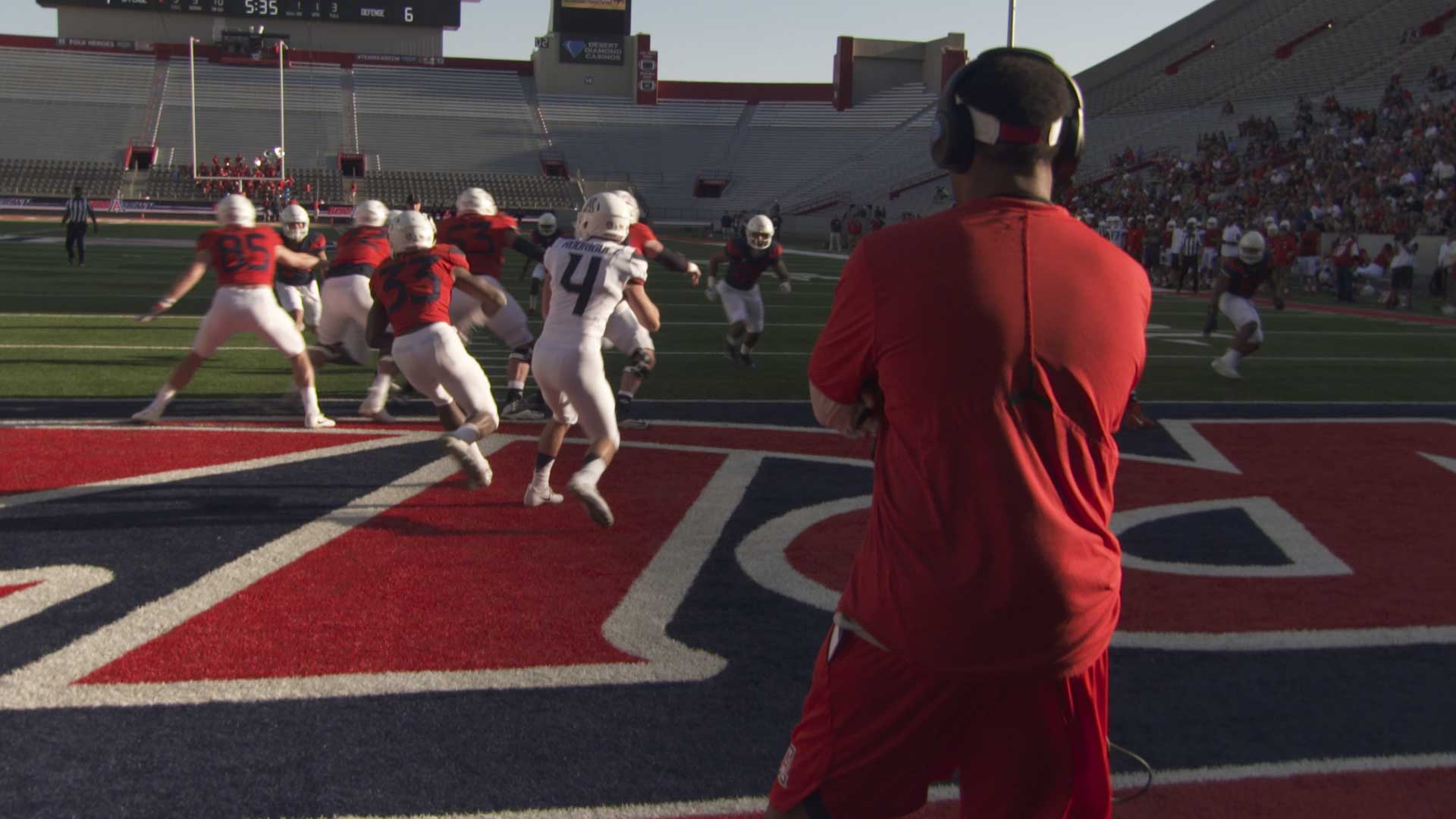 University of Arizona Head Football Coach Kevin Sumlin oversees his first spring training practice in 2018.
AZPM
The Pac-12 conference has reversed its decision to cancel its college football season. The reversal comes a week after the Big-10 Conference made the same decision.
Conference Commissioner Larry Scott says the change of plans is consistent with what officials announced when they called off college sports in late summer.
"We follow the science, follow the data, follow the advice from our medical experts and that we know how badly our student-athletes want to compete for the PAC-12 but that we would only do so when we thought that we could do so safely," he said.
Conference teams will play an abbreviated seven-game season beginning Nov. 6 and the conference championship game will be played Dec. 18. But no fans will be allowed to attend games held on conference campuses. The full schedule of games is expected to be released in the next few days.
In August, both Pac-12 and Big Ten medical advisers called for the season to be canceled following the emergence of reports linking potential serious cardiac side effects from the virus, as well as worries that athletes would be not able to travel safely.
The decision affects the University of Arizona and Arizona State University both of which play in the conference.
At a press conference today with Gov. Doug Ducey, UA President Robert Robbins said while he had be concerned about the safety of the university's athletes, he now feels enough progress has been made to allow them to return to the filed.
"I think that after looking at that and watching the protocols that are being put in place by the NBA, the NFL and the other conferences, I'm comforted by the fact that that we can safely take care of our student-athletes," he said.
The Conference also announced men's and women's basketball can begin Nov. 25 while other winter sports can begin as scheduled with their respective NCAA seasons.