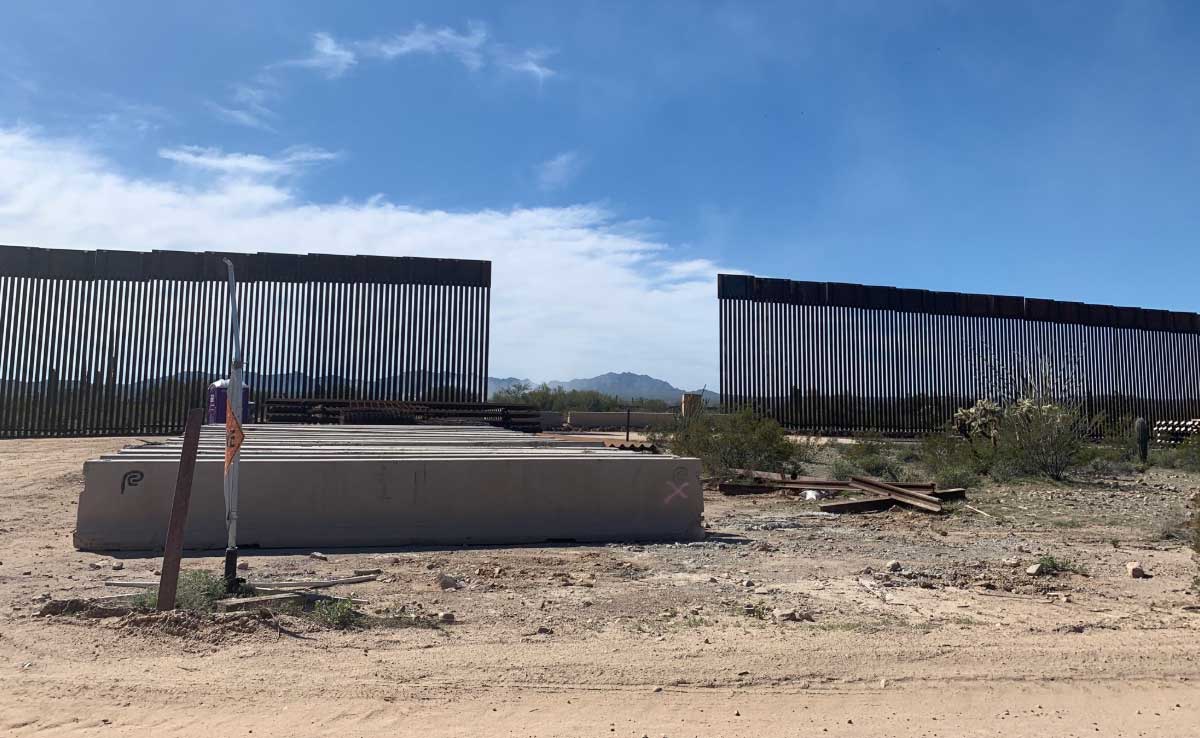 VIEW LARGER New border fence going up in Organ Pipe Cactus National Monument on Feb. 26, 2020.

Michel Marizco/Fronteras Desk
Congress included almost $1.4 billion in border wall funding for fiscal year 2021 along with a broader COVID-19 relief bill brought to the floor on Monday.
The Trump administration is expected to finish 450 miles of the new wall by the end of the year. President-elect Joe Biden has pledged not to build more, but construction contracts are ongoing.
Vicki Gaubeca with the Southern Border Communities Coalition said that raises questions.
"He has said he won't build another mile of border wall, but we don't know if he has the stance that he needs to cancel these contracts immediately or if he's going to let them finish out," she said.
Gaubeca said instead of more wall, the congressional money should go toward reparations for Indigenous communities whose sites have been disturbed — or paying to tear down parts of the wall altogether.
She said if funding reallocation like that isn't possible, she hopes the money won't be used at all.
Gaubeca's group is one of several environmental and community organizations focused on the borderlands that are urging Congress not to use more money to fund the wall.
The inclusion of that funding did sway some representatives. Southern Arizona Democrat Raúl Grijalva said he chose not to vote for the relief bill because of the money it gave to the wall.