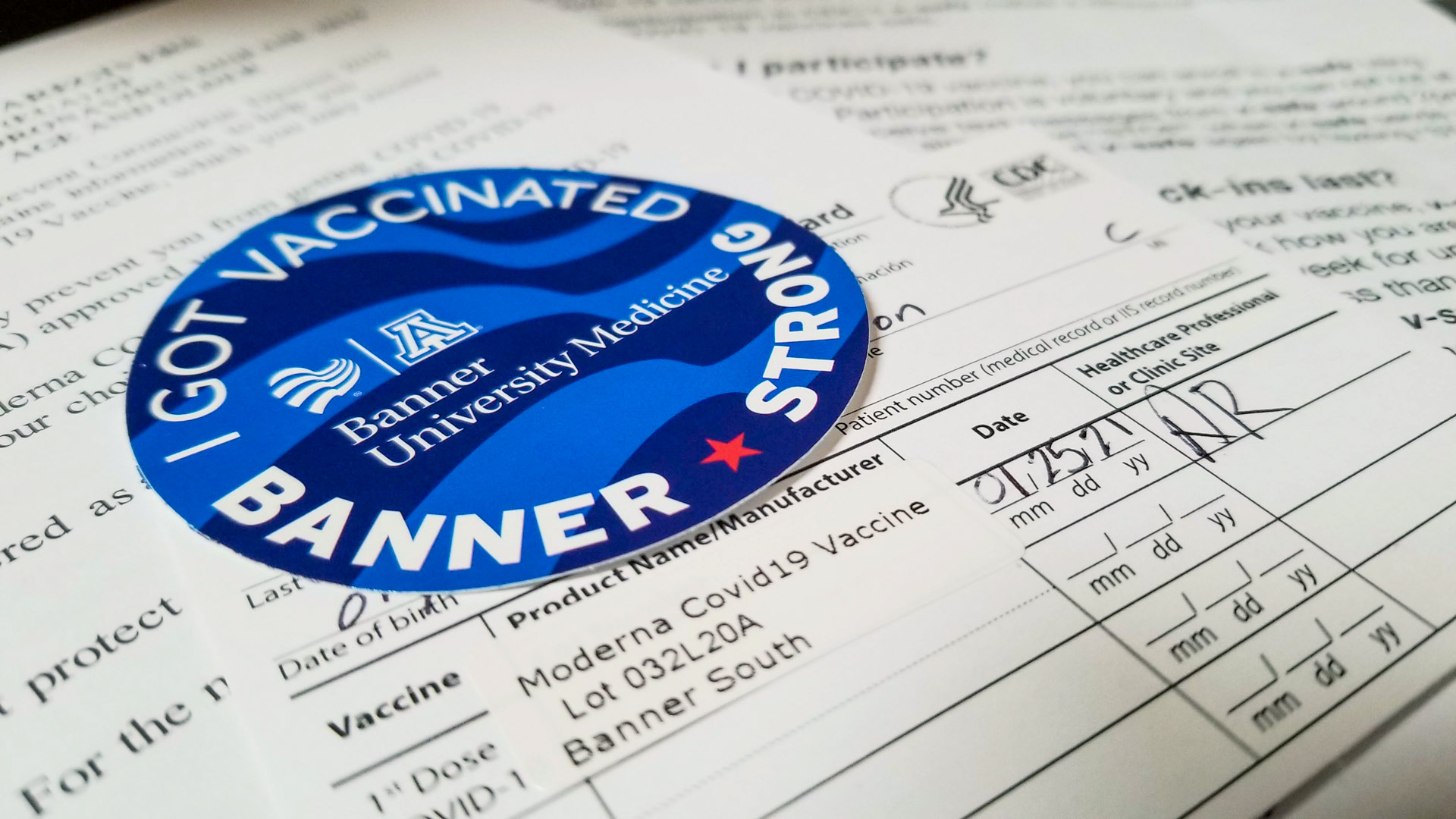 A COVID-19 vaccination record card is received following the administration of the Moderna COVID-19 vaccine at Banner University South.
AC Swedbergh/AZPM
The University of Arizona's walk up and drive through COVID-19 vaccination sites will each serve about 400 people a day in the coming days, according to university officials.
The site at the university is run by Pima County, not the university -- a fact officials want university faculty and staff, as well as the public, to remember.
"We don't have discretion. People have called the president, people have called me and said hey I need to get it, we don't have the discretion to do that. There is a system that we are following that is fair to all," said Dr. Richard Carmona, former U.S. Surgeon General and the head of the UA COVID response.
Right now, the campus vaccinations sites are largely serving K-12 educators and public school staff.
As of Monday afternoon, Pima County had vaccinated nearly 60,000 people with more than 13,000 receiving both doses, according to the Arizona Department of Health Services.
Scientists say herd immunity is reached when 65-70% of the population is fully vaccinated. In Arizona, .96% of the population has received both doses of the COVID-19 vaccine.
Most of the state is currently in Phase 1B or Prioritized 1B for vaccinations.