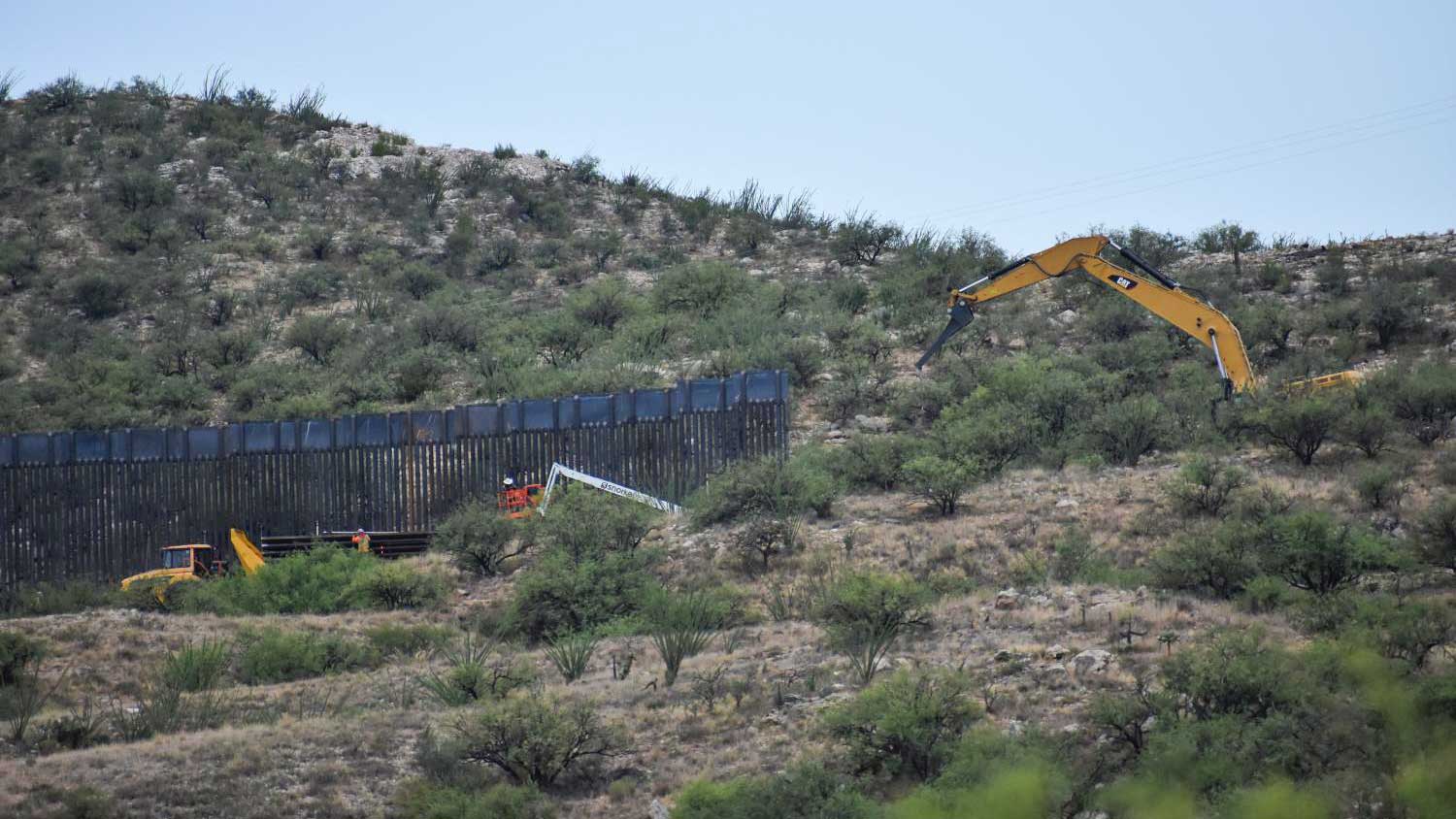 Thirty-foot-high border wall was installed along the border near Sasabe, Arizona, and Mexico in the summer of 2020.
Michel Marizco/Fronteras Desk
President Joe Biden has officially terminated the national emergency declaration imposed by the Trump administration along the U.S.-Mexico border.
In the letter to Congress, Biden said no more taxpayer dollars would be diverted to the construction of his predecessor's border wall, and resources already directed toward the project would be reassessed.
Trump's declaration has been in place since February 2019 and was used to direct military funds to the wall. It now spans some 450 miles of borderland, including almost 230 in Arizona.
Some $15 billion were set aside for the project, all said, including almost $1.4 billion in Congressional funding for 2021.
Advocates and lawmakers like Southern Arizona Congressman Raúl Grijalva praised Biden's move, but said more action was needed to cancel construction contracts and begin damage mitigation efforts.
"The end of this fake emergency was a long time coming," Grijalva's statement read. "We have a duty to recognize the severe impacts border wall construction has had on border communities and begin our work to remedy the major damage caused by Trump's destructive policies."