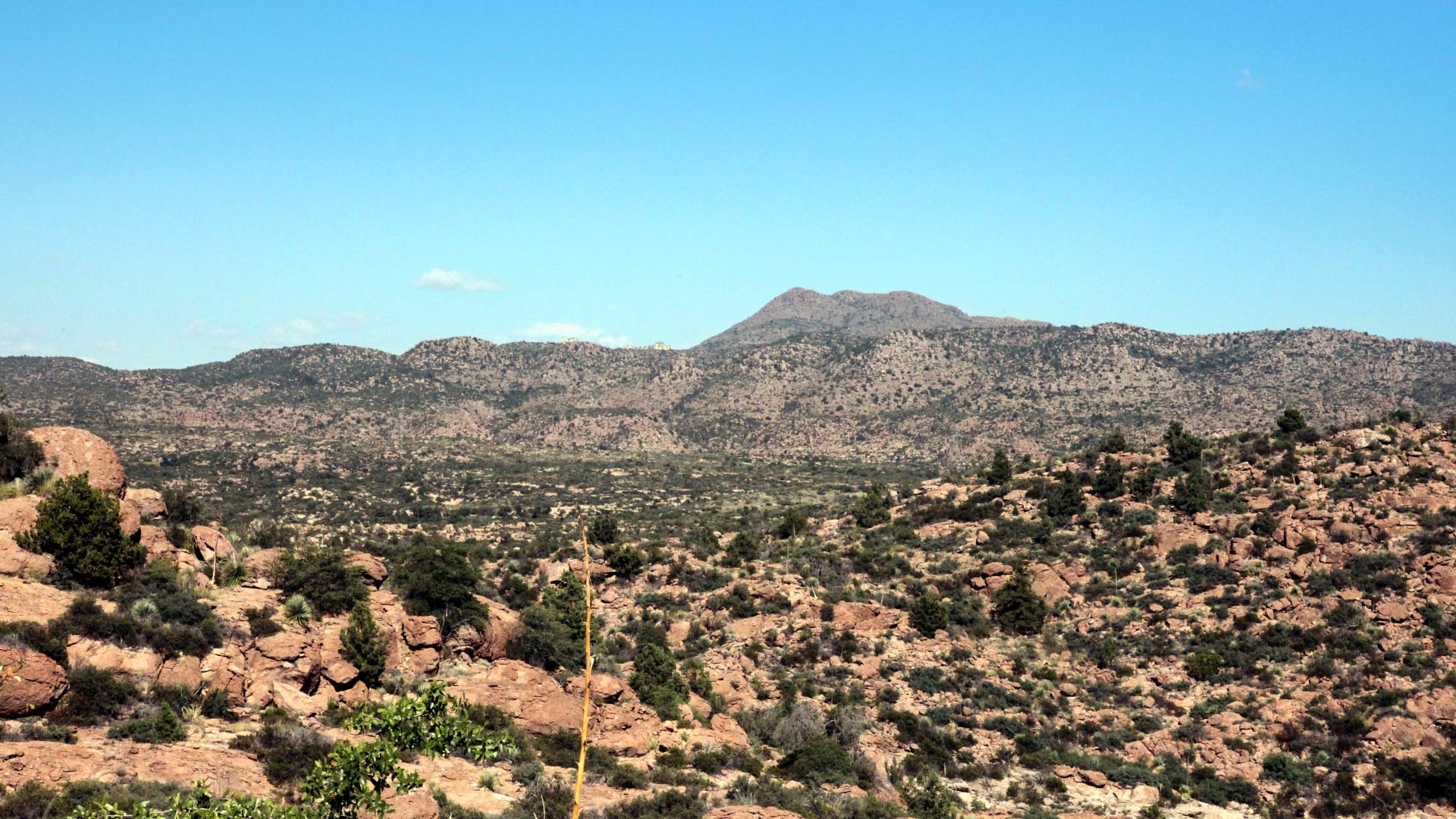 Oak Flat, east of Superior, Arizona. A company proposes to build one of the world's largest underground copper mines at this location.
AZPM
A nonprofit advocating for the protection of Oak Flat, an Apache religious site, is appealing a federal judge's decision to not temporarily block the project that will turn the land into a copper mine.
The nonprofit Apache Stronghold filed a lawsuit Jan. 12 aimed at stopping the congressionally mandated land transfer of Tonto National Forest land, including Oak Flat, to Resolution Copper. At that same time, two other groups filed lawsuits, and Apache Stronghold requested a preliminary injunction to pause activity on the project.
Luke Goodrich is an attorney with the Becket Fund for Religious Liberty. Becket is representing Apache Stronghold in the appeal of the U.S. District Judge Steven Logan's order on the preliminary injunction.
"If the government, in this case, is allowed to destroy a centuries old sacred site and cut off all possibility of religious practices there, it really poses a threat to people of all faiths," Goodrich said.
March 11 is the date on everyone's calendars in the battle over Oak Flat. Goodrich said it's the day the federal government plans to transfer the land to Resolution Copper, a subsidiary of the international copper companies Rio Tinto and BHP "who have a track record of destroying Indigenous sites."
According to a press release from Apache Stronghold, it'll be challenging the judge's ruling that the nonprofit did not have standing in the case, that the federal government does not have trust responsibilities to the Apache people, and that Apache people will not experience a "substantial burden" if the site is demolished because the government hasn't denied a government-given benefit or penalized anyone yet.

"The government is actually destroying a centuries old sacred site and making the religious practices there impossible," Goodrich said. "This case is actually really an easy case when it comes to finding a substantial burden on religious exercise."
He said the Becket Fund for Religious Liberty has an undefeated record at the U.S. Supreme Court, winning seven cases over nine years.
Apache Stronghold said it will request an emergency injunction. The lien it filed on the Pinal County property title is still active.
"We must appeal to stop the giveaway of Chi'chil Bildagoteel [Oak Flat] on March 11," said Apache Stronghold founder and former San Carlos Apache Tribal Chairman Wendsler Nosie Sr. "We disagree that destruction of our sacred land, stopping our ability to practice our religion and subjecting us to criminal trespass arrest for praying on our sacred grounds is not a 'substantial burden' on us."