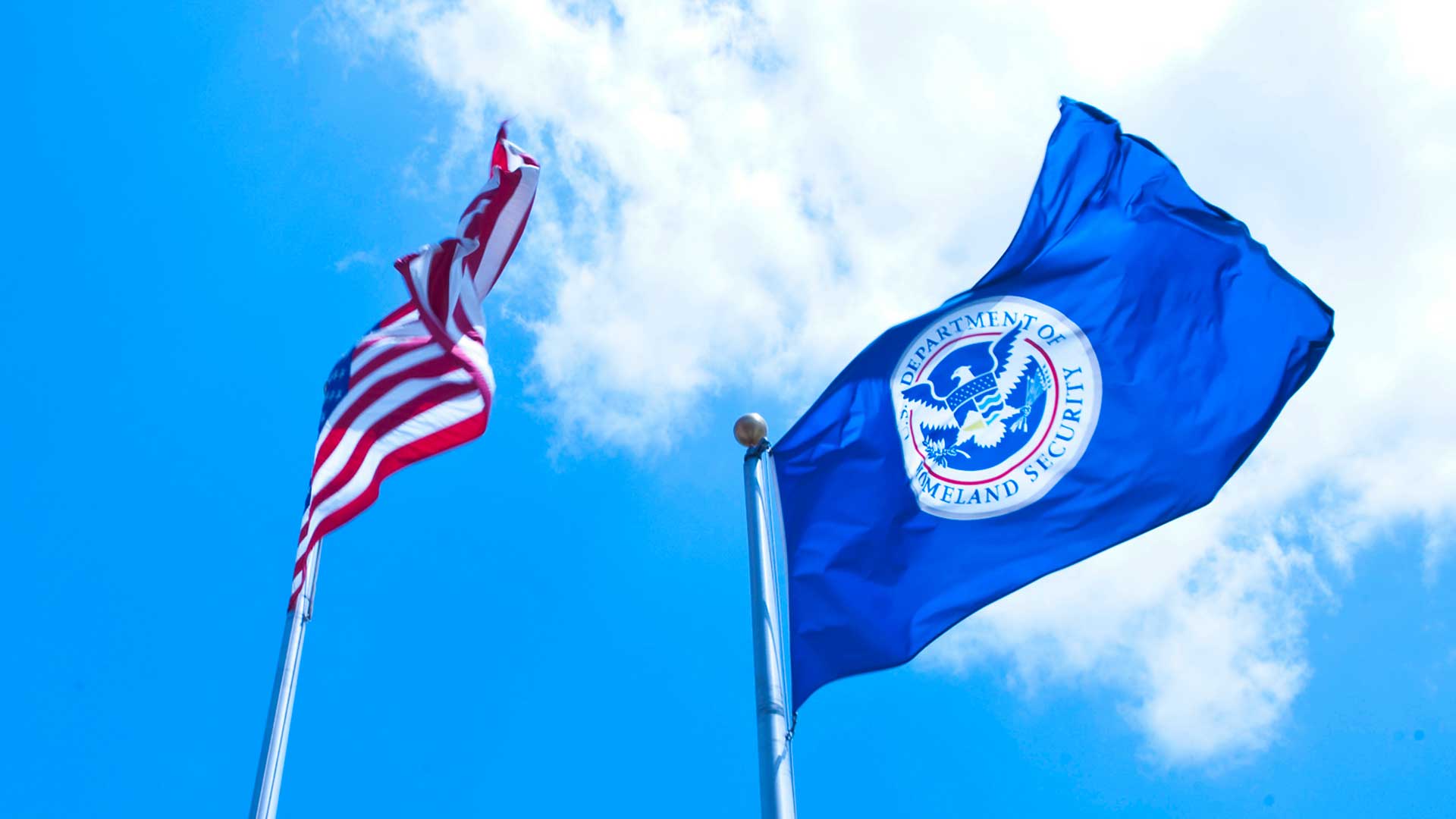 The American flag and a flag bearing the seal of the Department of Homeland Security.
Barry Bahler/DHS
The ACLU in Arizona filed a public records request with Attorney General Mark Brnovich's office this week for all documents related to an agreement Arizona made with the Department of Homeland Security just before Donald Trump left office.

The Sanctuary for Americans First Enactment agreements, or SAFE give Arizona and other states who signed privileges such as a waiting period for considering immigration policy changes and provide feedback.
ACLU staff attorney Yvette Borja said that gives them unprecedented power to influence national policies.
"Allowing these agreements to move forward could create a very dangerous precedent where one outgoing administration can essentially contract away the future administration's ability to engage in immigration policy," she said.
Borja said getting a clearer picture is the first step in mounting a legal fight.
"Not all of the agreements have been made public," she said. "So we still want the actual agreement itself and how and why it was entered into, to get a better sense of when and how Arizona is going to try and bring this up."
Last month Brnovich used the agreement to object to the Biden administration's 100-day deportation moratorium. The protocol is already on hold thanks to another lawsuit in Texas, which also signed a SAFE agreement. Borja said as the suit plays out, deportations are continuing in Arizona and around the country.