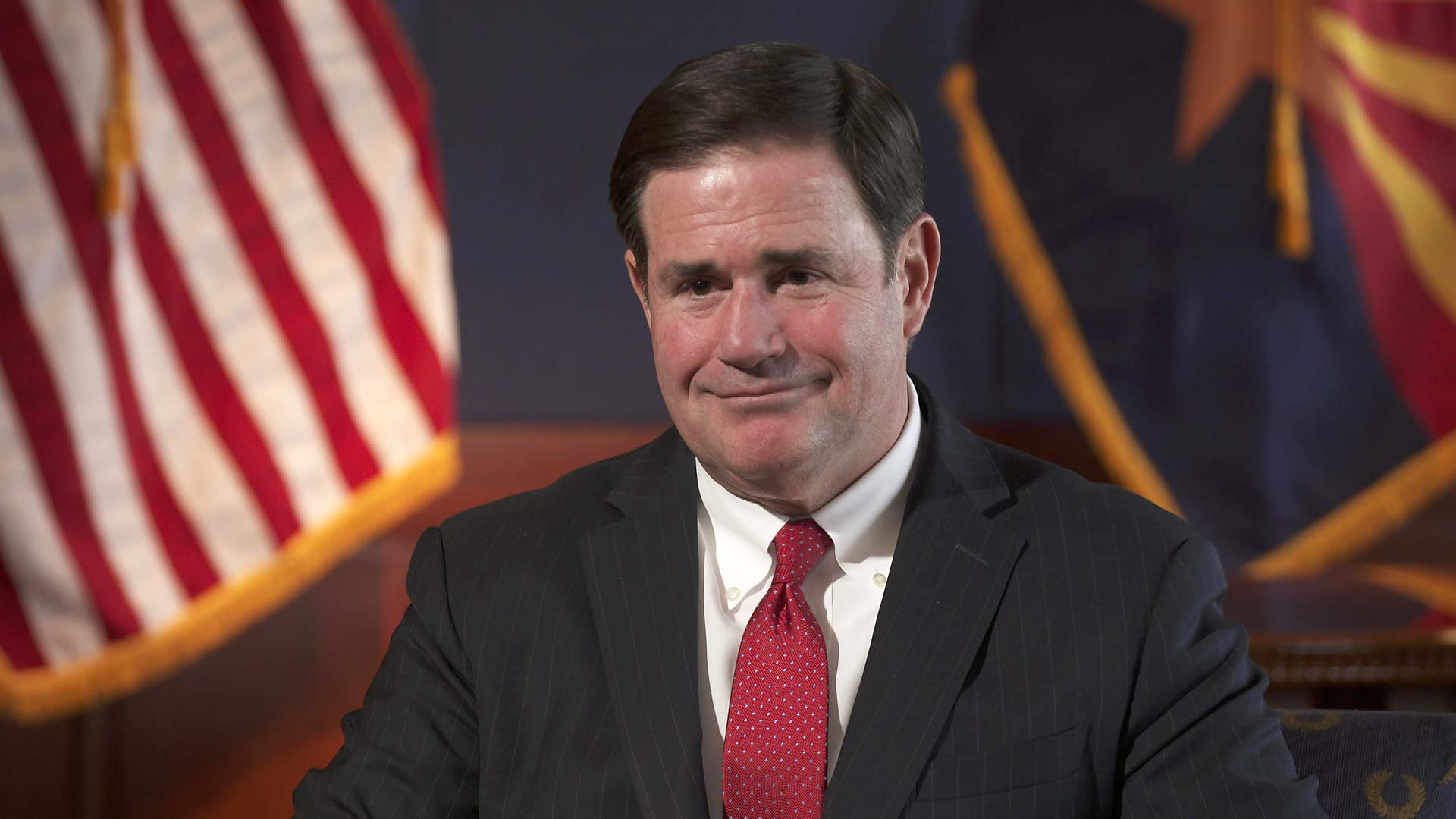 Arizona Governor Doug Ducey sits for an interview with Arizona 360 in his office at the Arizona Capitol on Jan. 13, 2021.
AZPM Staff
Governor Doug Ducey signed a letter, with 16 other Republican governors "imploring" President Joe Biden to "withdraw Executive Order 14008" which pauses federal issuance of new federal leases for oil and gas drilling on federal land and in offshore waters.
The executive order, signed by Biden on Jan. 27, is the outline for the administration's climate plan and includes the rejoining of the Paris Agreement.
The order specifically pauses the leases until federal policy on oil and gas leases on federal land can be reviewed.
Arizona is not an oil producing state. According to the U.S. Energy Information Agency, the state produced 7,000 barrels of crude oil in 2019. Data for 2020 are incomplete, but according to the agency, Arizona produced 2,000 barrels of oil between January and November 2020.
In comparison, Alaska produced 169 million barrels in 2019, according to the EIA.
A spokesperson for Ducey said the issue for the state is not oil production but ensuring the nation has enough oil and natural gas.
The letter signed by Ducey and the other Republican governors said the nation exports more oil than it imports and for national security reasons that needs to continue.
The governors also told the President that "the lack of consultation with our states demonstrated by Executive Order 14008 is alarming, showing disregard for the citizens we serve and the businesses that employ them and keep our country running and our nation secure."
Read Ducey's letter to Biden about oil-gas leases

View at Google Docs
|

Download File