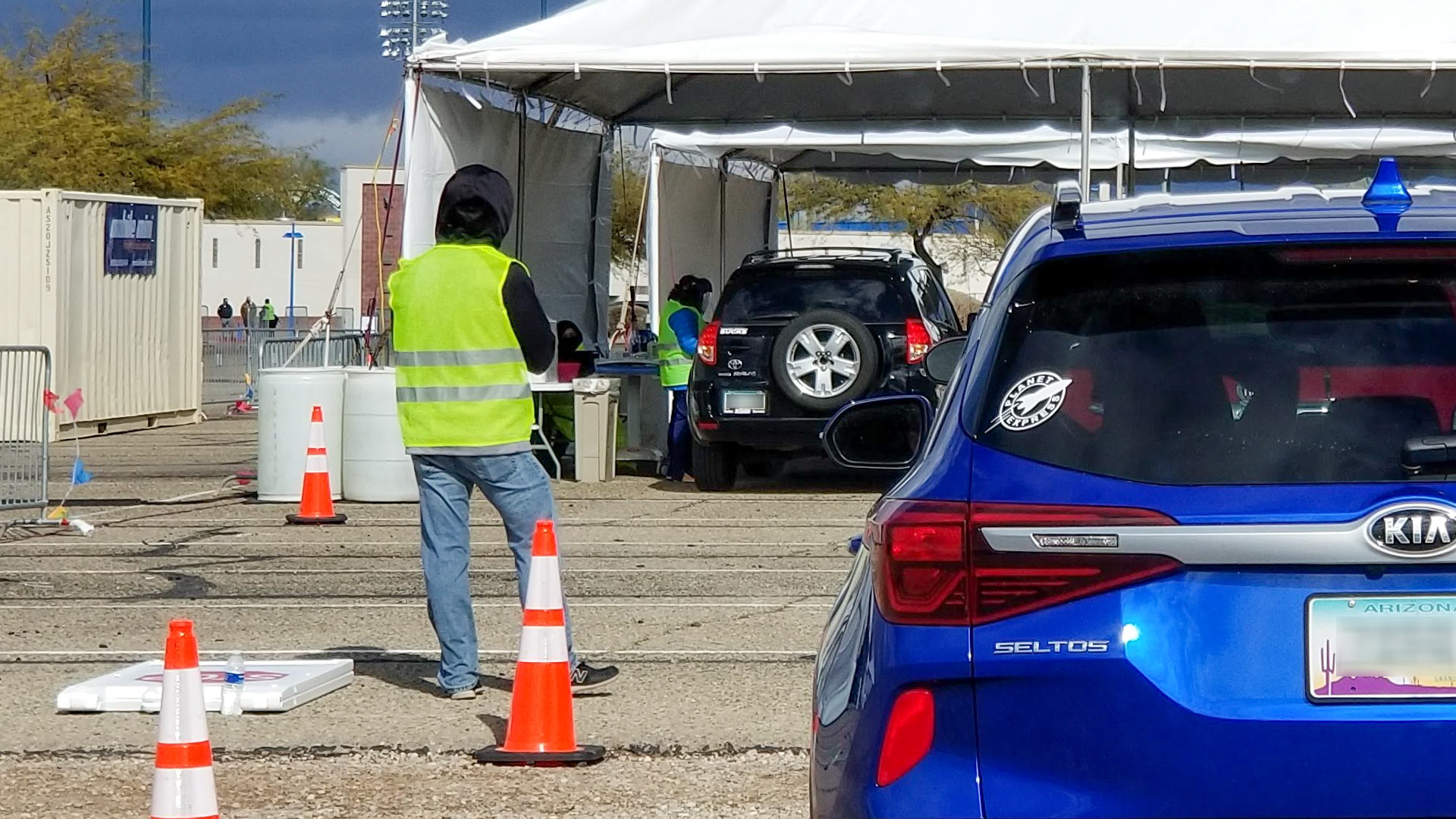 COVID-19 vaccinations are administered in a drive-up facility at Banner South. From January 25, 2021.
AC Swedbergh/AZPM
The state reported Thursday morning that 2,024,440 people are fully vaccinated against COVID-19. That number represents 27.81% of Arizona's population.
Scientists and medical experts say herd immunity against COVID-19 will be reached when 75% of the population is fully vaccinated. Full vaccination is reached approximately two weeks after the final inoculation is delivered.
In Pima County, 26.96% of residents are fully vaccinated. In Cochise County, 27.19% of residents are fully vaccinated.
Santa Cruz County has the third-highest full vaccination rate at 35.57%. Greenlee County has the highest rate at 37.79%.
Apache County has the lowest fully vaccinated rate at 10.05%. Officials with the Arizona Department of Health Services (ADHS) said many residents of the county are vaccinated by Indian Health Services which does not report all of its numbers to the state.
ADHS reports 856,451 of COVID-19 have been confirmed in Arizona and 17,221 people have died since the start of the pandemic.