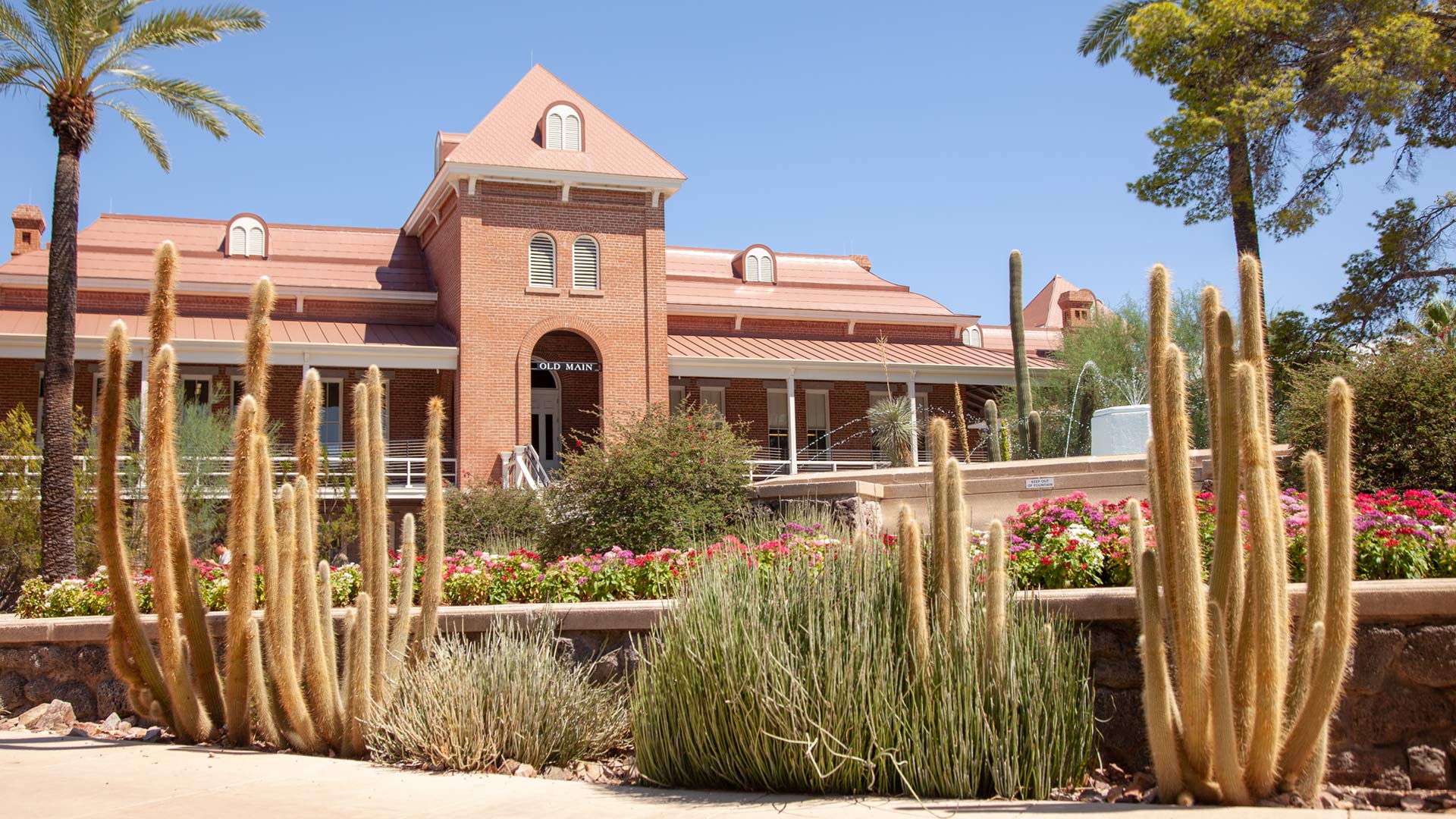 Old Main on the University of Arizona campus.
AC Swedbergh, AZPM
University of Arizona research shows that Hispanic and Native Americans in Arizona have a higher risk of mortality from kidney cancer than non-Hispanic white patients.
The research also shows that advanced-staged kidney cancer is more common in these groups, compared to non-Hispanic whites. Dr. Ken Batai led the research team, and he said in Arizona, Hispanics are two times more likely than non-Hispanic white people to have advanced-stage kidney cancer, and when it comes to early-stage kidney cancer, their risk of dying is almost almost two times higher, too.
"So that means there is not a social factor that causing that difference in mortality in Hispanic Americans versus non-Hispanic white or European Americans," Batai said.
The data also showed that American Indian or Alaska Natives were about 30% more likely to have late-stage kidney cancer and have a 30% increased risk of death when it's caught early, compared to white people.
These disparities suggest it's not delays in treatment that are causing the higher mortality risks, according to a UA press release.
Since the Data from the National Cancer Institute doesn't look at Hispanic subgroups, the team examined the Arizona Cancer Registry and found that Mexican-Americans born in the U.S. have a three times higher risk of death from kidney cancer than white people.
According to the release, Batai thinks the difference lies with how the data is collected — hospital versus population.
"We really have to look at the individual or each group of people [to see] how the cancer — or any disease — is affecting them," Batai said.
He said next he needs to go beyond the data and talk to patients to understand what they're going through and he will look into why it's happening by examining biological factors.
"We know these populations also have higher prevalence of diabetes and blood pressure, both of which are risk factors for kidney cancer," Batai said in the release. "While we continue to explore differences in kidney cancer surgical treatment across these groups, we are investigating if there are biologic bases in kidney cancer disparities."