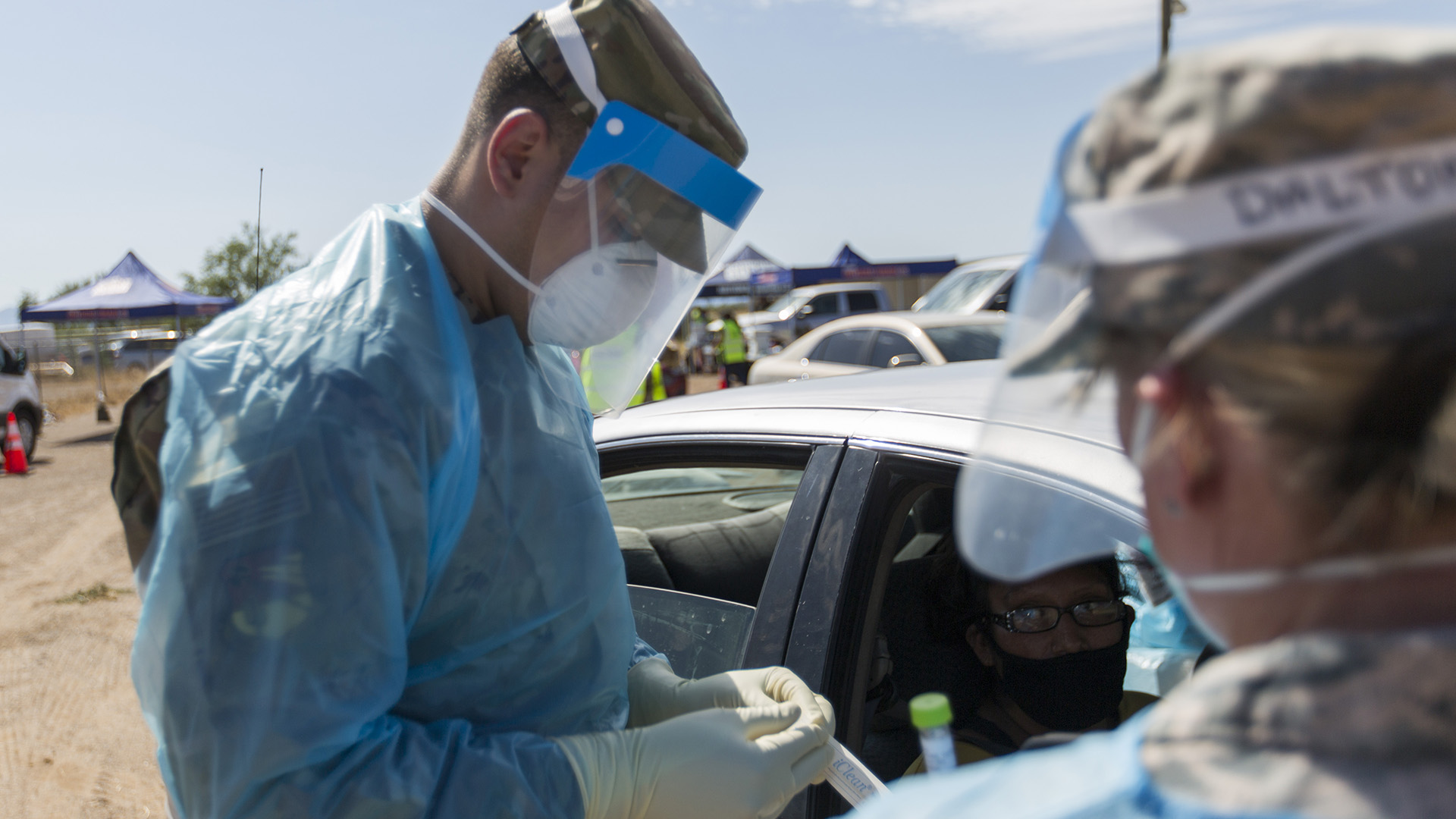 Arizona National Guard service members at a COVID-19 drive-thru testing site in the Tohono O'odham Nation in Sells, Arizona, July 6, 2020.
Courtesy of the Arizona National Guard
The Tohono O'odham Nation and the Pascua Yaqui Tribe took steps this week to update their COVID-19 health policies.
Within the Tohono O'odham Nation, the rules haven't changed for vaccinated people in the wake of the Centers for Disease Control's announcement that fully vaccinated people can take off their masks in most indoor and outdoor settings.
The tribal government announced Monday on Facebook it still expects most everyone to wear face coverings at the grocery store, gas station, and every other indoor and outdoor public space.
Kids under two, some first responders, and people with medical or mental health conditions or disabilities who shouldn't be wearing a mask are the only groups exempt from the mandate.
The Pascua Yaqui Health Department is expected to release mask recommendations next week.
Pascua Yaqui Tribal Council unanimously approved a resolution Wednesday to amend the tribe's coronavirus protection ordinance by lifting its stay-at-home order, curfew, restrictions on some gatherings and more.
It will also be hosting a free drive-thru vaccination clinic at Casino del Sol in the AVA east parking lot Thursday from 5 to 7 p.m. for both the tribal and non-tribal public.
According to a flyer posted on the tribe's Facebook page, the Pfizer, Moderna, and Johnson and Johnson vaccines will be available.