Jumping spiders eyes provide him with a detailed image, necessary for recognizing prey, predators or potential mates.
Amazing Arachnids/Jillian Cowles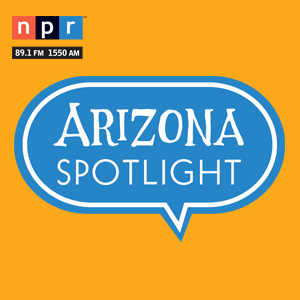 Featured on the June 17th, 2021 edition of ARIZONA SPOTLIGHT with host Mark McLemore:
In a world without COVID-19, last June would have featured the 50th official Tucson gathering in recognition of Juneteenth. This year, the celebration will be receiving more attention than usual, as the United States Senate just this week passed legislation making Juneteenth a national holiday. Tucsonan Valerie Stanley, the president of the Tucson Juneteenth Festival board, tells about what to expect this weekend, both online and at The Dunbar Pavillion. Also, Joseph Rogers, co-founder of the nonprofit, all-inclusive dance troupe Dancing in the Streets AZ shares the idea behind the group's performance in the virtual event. The virtual Juneteenth celebration is happening on Saturday, June 19th from 11 am - 1pm, followed by a special Black Renaissance arts event that evening at 9. These will be accessible for free on the Pima Community College TV stream on youtube. In real life, a host of local vendors and food trucks can be found gathered at the Dunbar Pavillion between 4 and 8 pm. The Pavillion is at the corner of North Main and West 2nd Street. Everyone is welcome.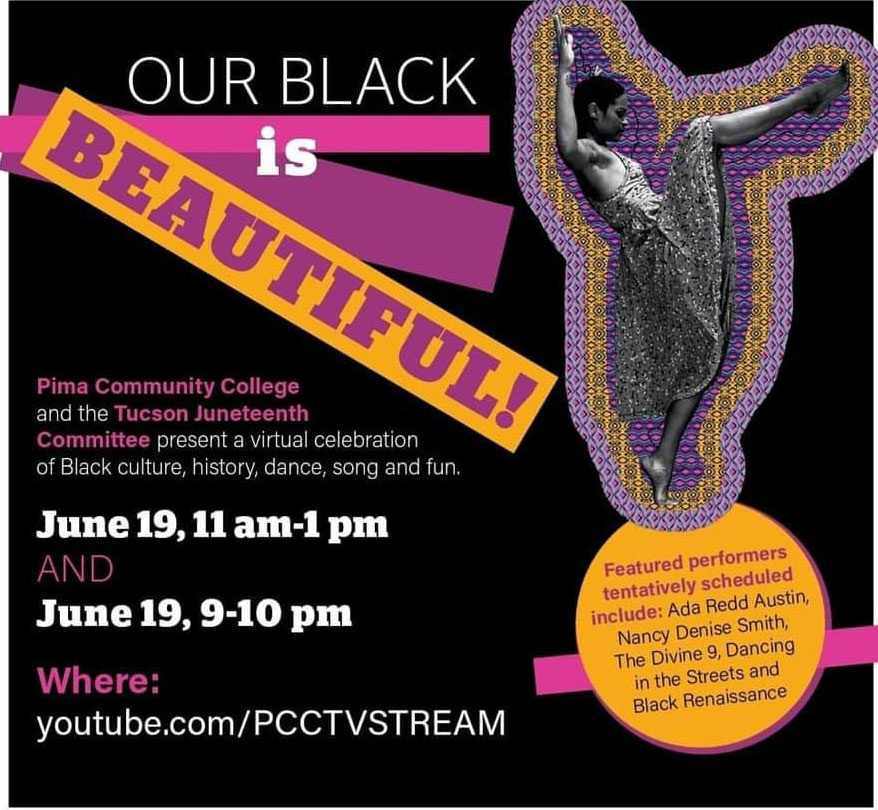 VIEW LARGER Tucson Juneteenth Festival 2021
The Tucson Museum of Art is currently hosting a show called 4 x 4. Four Southern Arizona artists, selected by four different TMA curators, examine the politics of space and the social issues of our time. This week, listen to a conversation between artist & educator Alejandro Maciasi, whose art explores themes including heritage, immigration and "Americanization", and Tucson Museum of Art's Kristopher Driggers, an assistant curator and the Schmidt Curator of Latin American Art. This story is produced by Andrew Brown. You can see a video version now, on the Arizona Illustrated Facebook and Instragram pages. 4 x 4 will be on view at the Tucson Museum of Art through September 26th, 2021.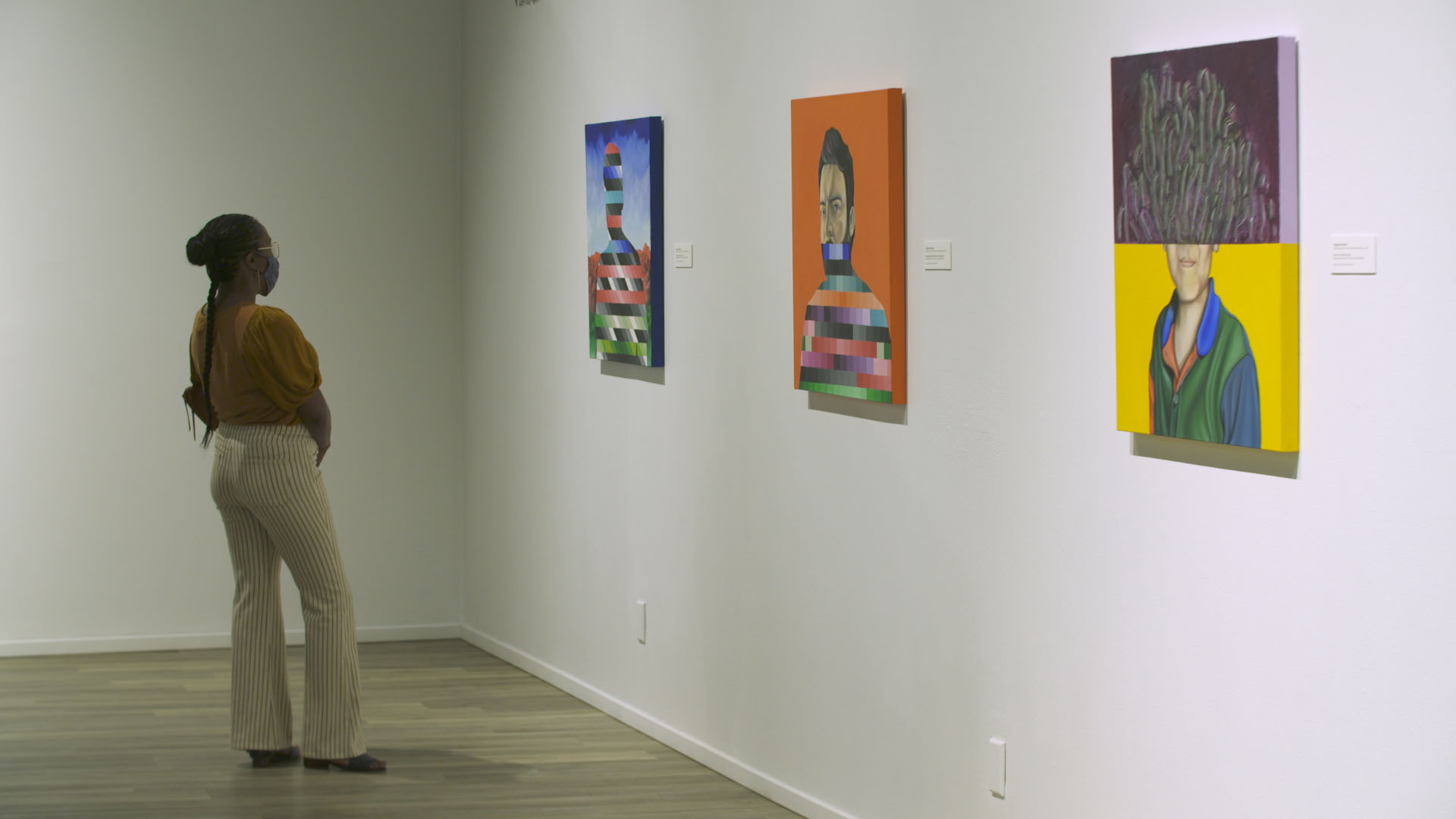 Alejandro Macias' art as featured in "4 x 4" at the Tucson Museum of Art.
Andrew Brown / AZPM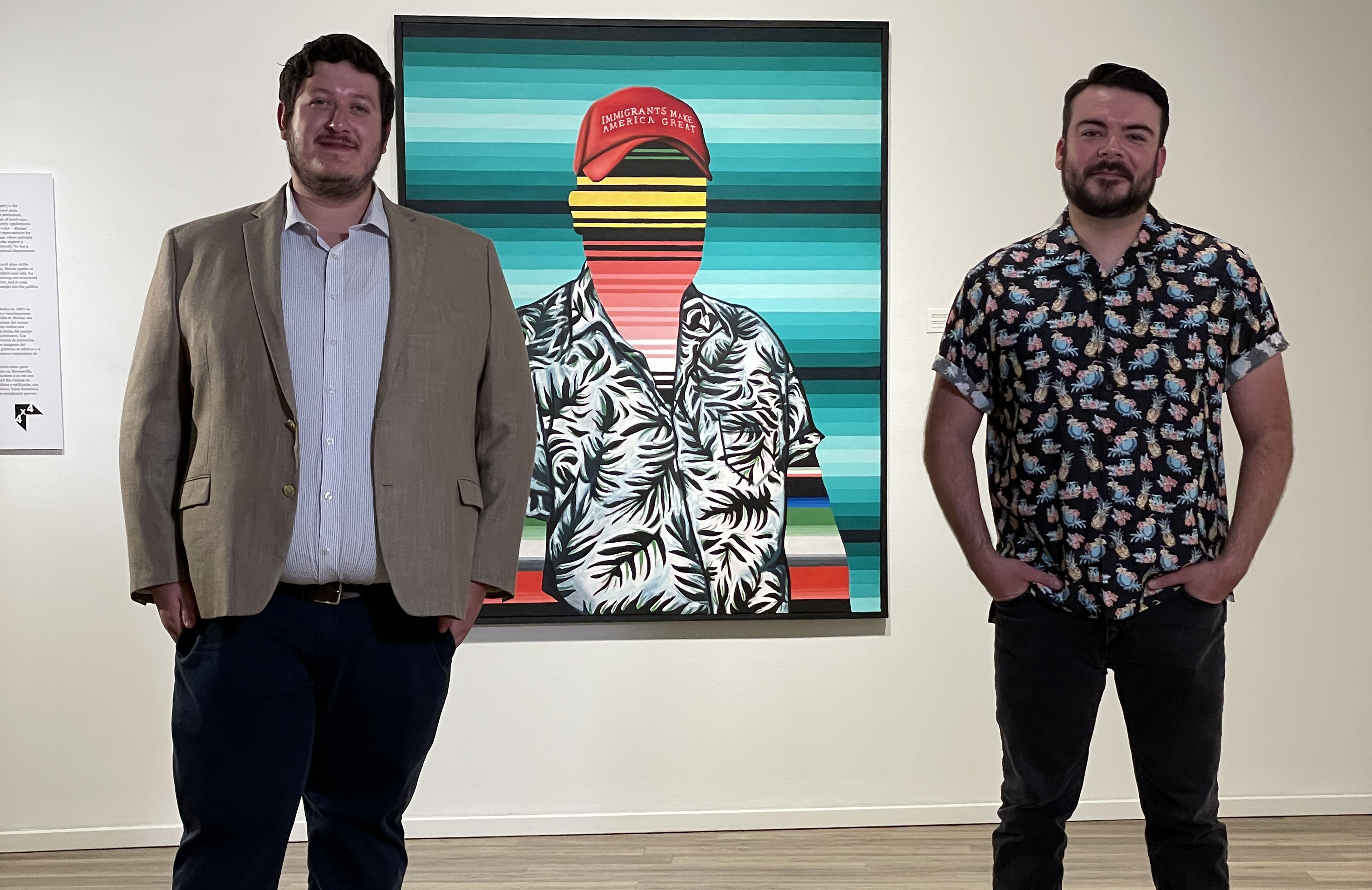 Tucson Museum of Art curator Kristopher Driggers with artist & educator Alejandro Macias.

Andrew Brown / AZPM
For more than 18 years, clinical microbiologist and naturalist Jillian Cowles has been exploring a secret world that few dare to enter. Using macro-photography - and some extreme patience - Cowles has been capturing startling images from the private lives of spiders & scorpions. She will share the story behind a groundbreaking discoveries she recently made on the front porch of her Sonoran desert home. Her 2018 book, Amazing Arachnids, was published by Princeton University Press. Cowles will be giving a presentation about her recent discoveries on behalf of The American Arachnology Society on Sunday, June 27th, 2021 from 11 to 12 pm. This presentation is free and open to the public,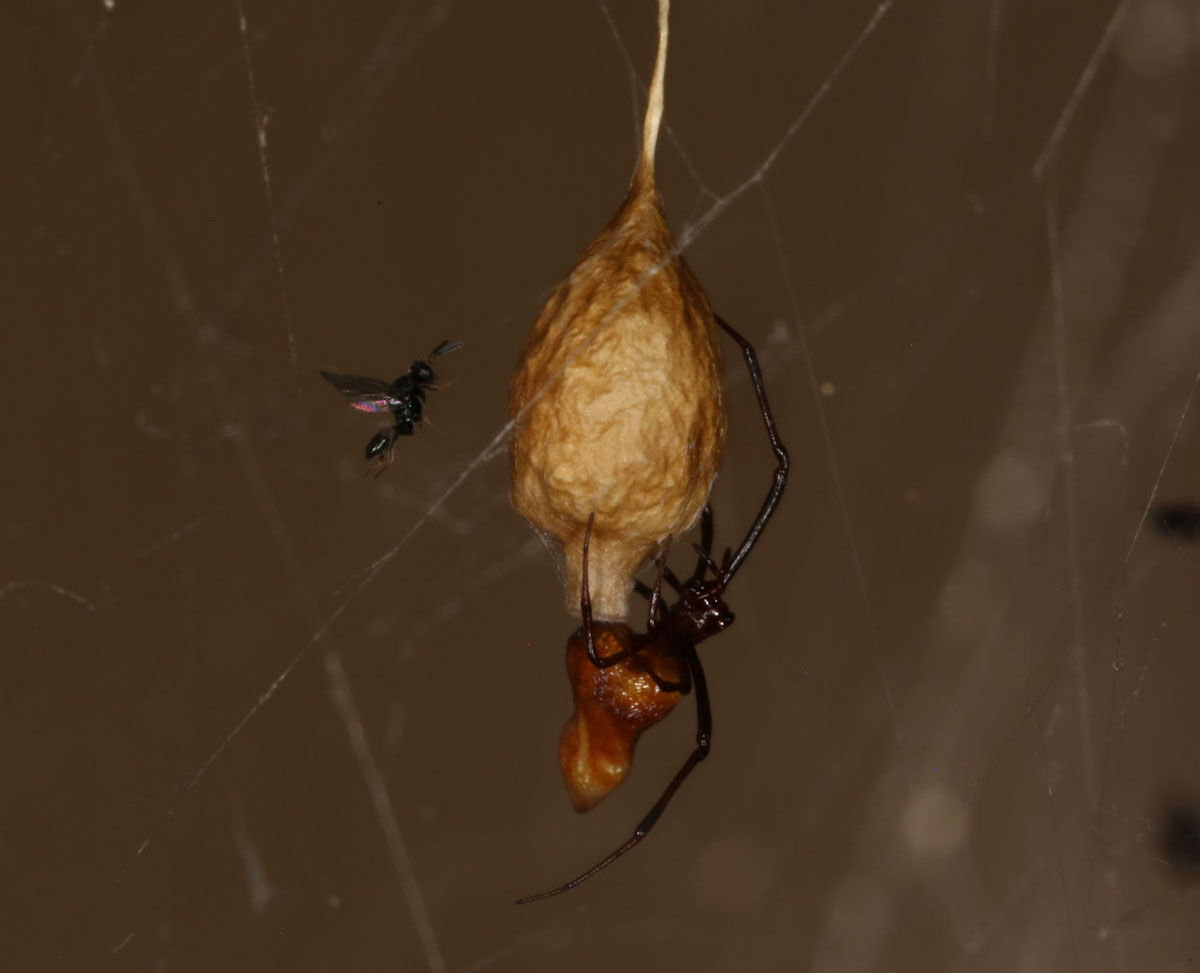 Argyrodes pluto female, defending own egg sac from wasp,. Some of the groundbreaking arachnid behavior captured by researcher and photographer Jillian Cowles.

courtesy Jillian Cowles
Photos from "Amazing Arachnids" by Jillian Cowles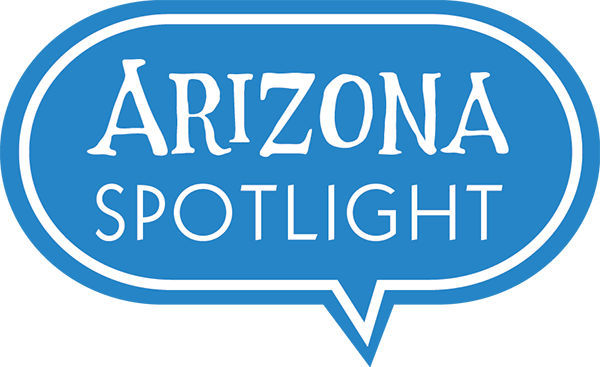 Arizona Spotlight airs every Thursday at 8:30 am and 6:00 pm and every Saturday at 3:00 pm on NPR 89.1 FM / 1550 AM. You can subscribe to our podcast on
iTunes
. See
more from Arizona Spotlight
.