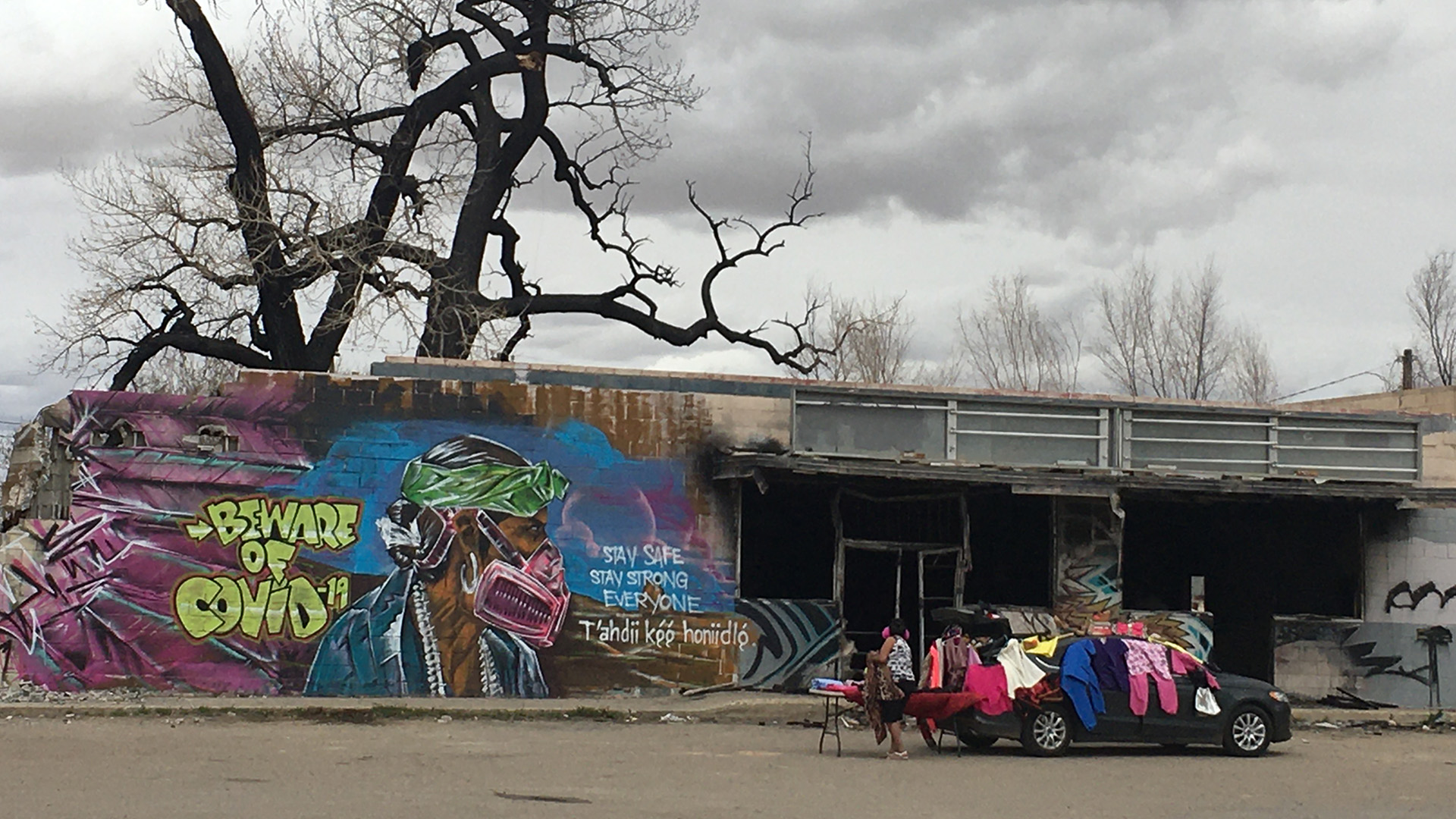 Mural on the side of building in Shiprock, New Mexico, in the Nation Nation March 22, 2020.
Emma Gibson/AZPM
The Navajo Department of Health has identified the first confirmed case of the COVID-19 Delta variant within the nation.
The case was identified in a test sample from the northern region of the Navajo Nation.
As of Friday, the nation had recorded 30,979 cases and Sunday updated the number of deaths to 1,352.
"This should encourage more of our people to get fully vaccinated to push back on the severity of the variants. Masks are also key to reducing transmission of the virus from person-to-person," President Jonathan Nez said.
He said they've identified several variants in the tribal nation, two of which are the Alpha and Epsilon variants.
The tribe is continuing to remind members that the Delta variant is highly transmissible and to keep following COVID-19 precautions.
The nation reported on June 18 that 240,395 doses of COVID-19 vaccines had been administered, fully vaccinating 115,203 people.