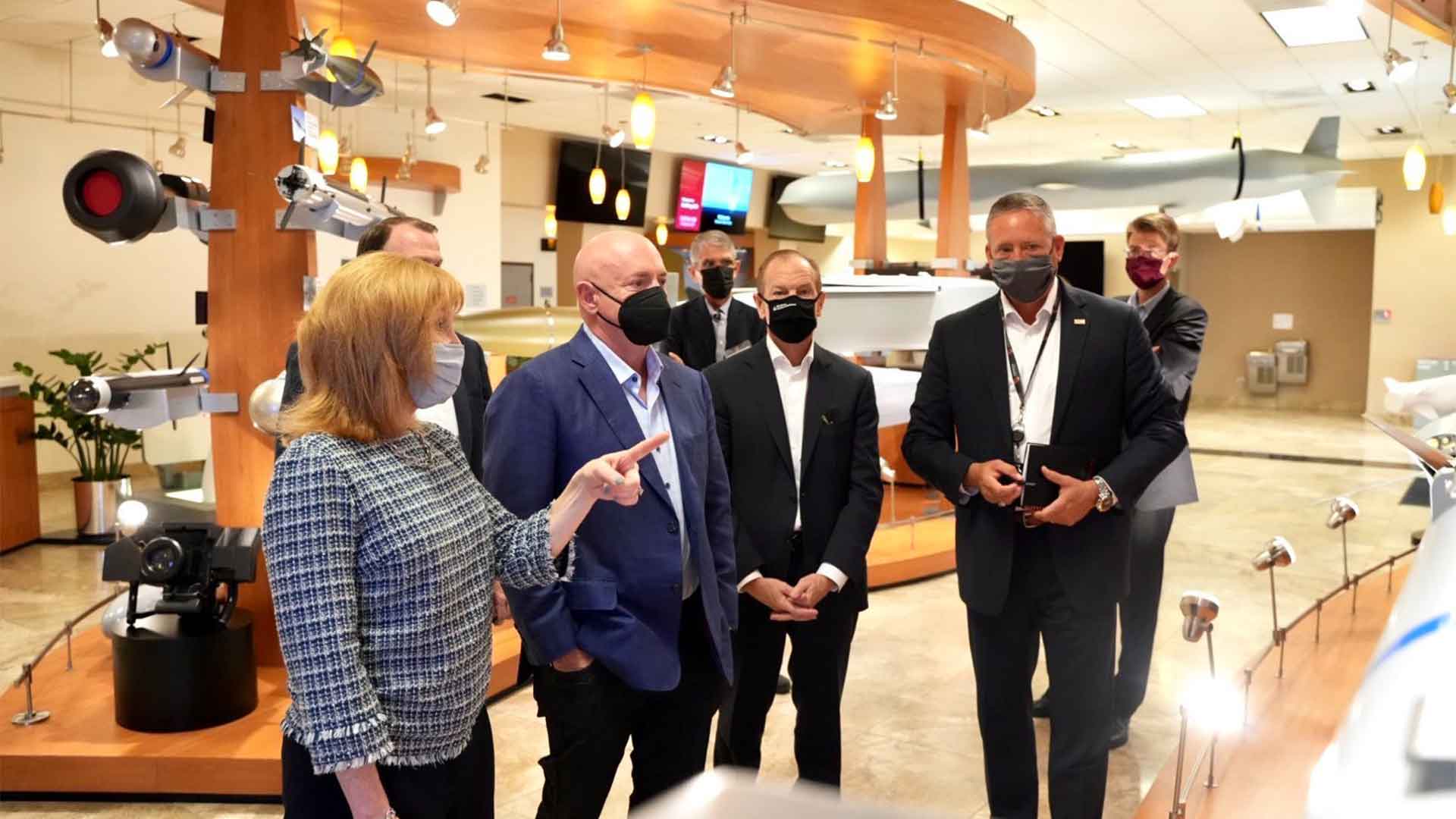 Sen. Mark Kelly tours Raytheon Missiles and Defense in Tucson. September 3, 2021
Office of Sen. Mark Kelly
Republicans and Democrats are continuing to raise questions about the U.S. withdrawal from Afghanistan this week that ended the country's longest war.
After 20 years in Afghanistan, Sen. Mark Kelly said the U.S. should have had a plan earlier.
"We didn't have a strategic plan; we didn't set a timeline. This was not anticipated," he said Friday. "I mean, I received information, intelligence briefings, and we were talking about it would be 6-12 months and in that period of time, we could see the Afghan military fold, or maybe Kabul would fall to the Taliban. 6-12 months. It took 12 days,"
Kelly said his office helped arrange for U.S. citizens and Afghani military pilots to get out of that country.
His comments came during a Friday tour of Raytheon Missiles and Defense in Tucson. The company is building next-generation weapons including hypersonic missiles.
Kelly, who sits on the Senate Armed Services Committee, said the National Defense Authorization Act (NDAA) should receive a vote on the Senate floor in a little more than a month.
For the first time in two decades, that bill will not focus on the war in the Middle East.
"We've got to kinda reorient our focus to what are the future threats to our country. They're not substantial in the Middle East. They come in the Western Pacific, so China, Russia. So that's where our focus needs to be," Kelly said.
The bill is expected to include funding for more missiles from Raytheon, as well as funding for the A-10 jet.
The plane is the main one flying out of Tucson's Davis-Monthan Air Force Base and earlier defense spending bills this year drastically cut the funding for the plane. The NDAA is expected to keep it flying for at least another year.