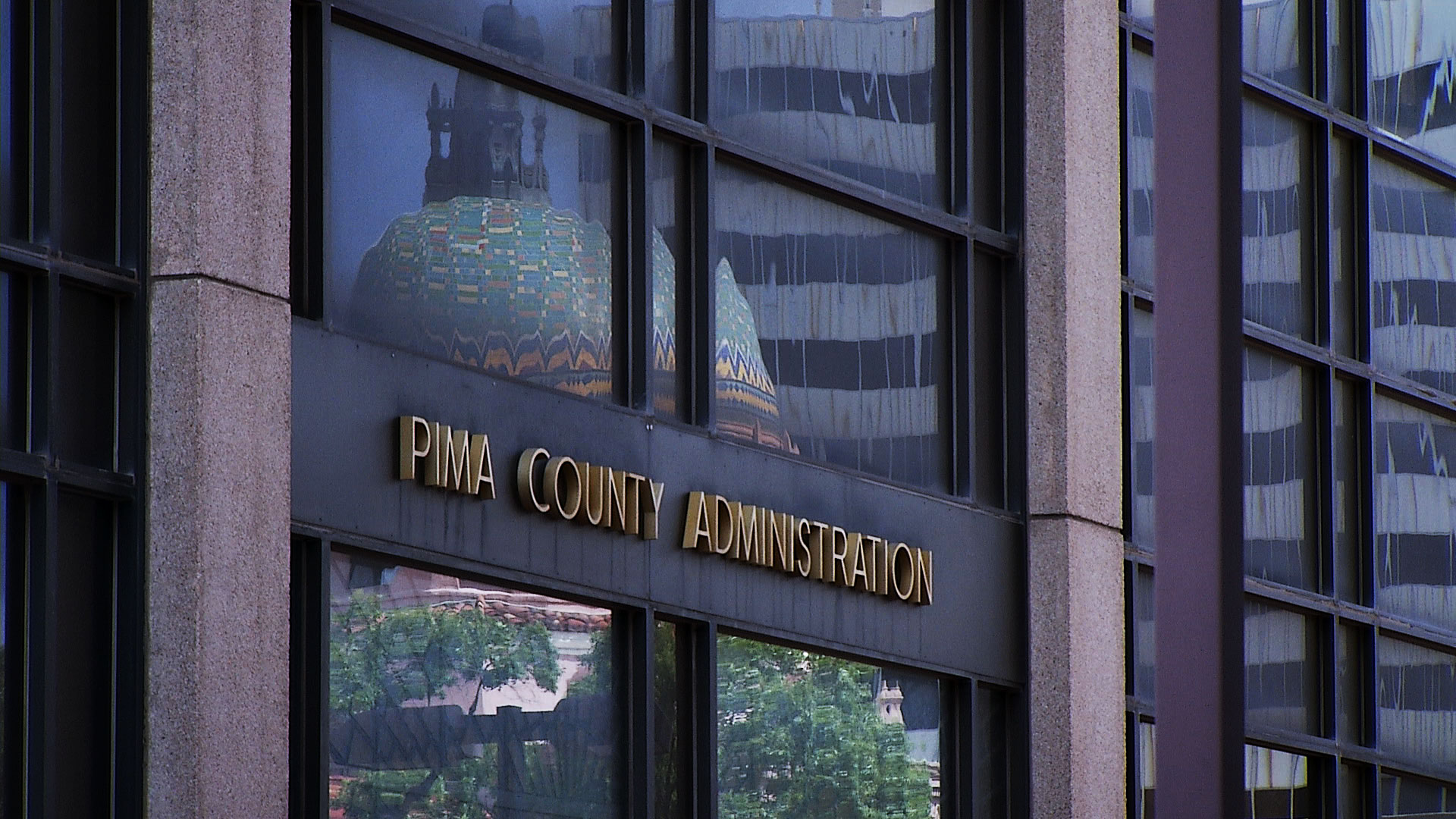 File image of the Pima County Administration Building in downtown Tucson.
AZPM Staff
The Pima County Board of Supervisors voted Tuesday to raise health insurance costs for employees who do not get vaccinated.
County employees who have not gotten their shots will see a health insurance discount slashed and a new surcharge as early as October.
County Administrator Chuck Huckelberry told the board in a memo that would amount to an extra $1,573 a year for each unvaccinated employee.
But employees with a valid medical or religious exemption will not be penalized.
The board approved the plan by a vote of 4-1, with Supervisor Steve Christy opposed.
Christy called the plan unconstitutional.
"This is discriminatory segregation of those who have the right to choose what type of procedures they want, with their own conscience," he said.
Supervisor Adelita Grijalva called some of the vaccination rates in county departments a cause for concern, though. She said only about 30% of the sheriff's department is vaccinated, for example.
The board of supervisors previously rejected a plan to require employees get vaccinated.
The county instead offered an incentive of $300 and an extra three days leave to every employee who gets their shots.
Huckelberry said only 43% of the county's employees were known to be vaccinated when the board approved the incentives. That rate had increased to 66%, he said Tuesday.