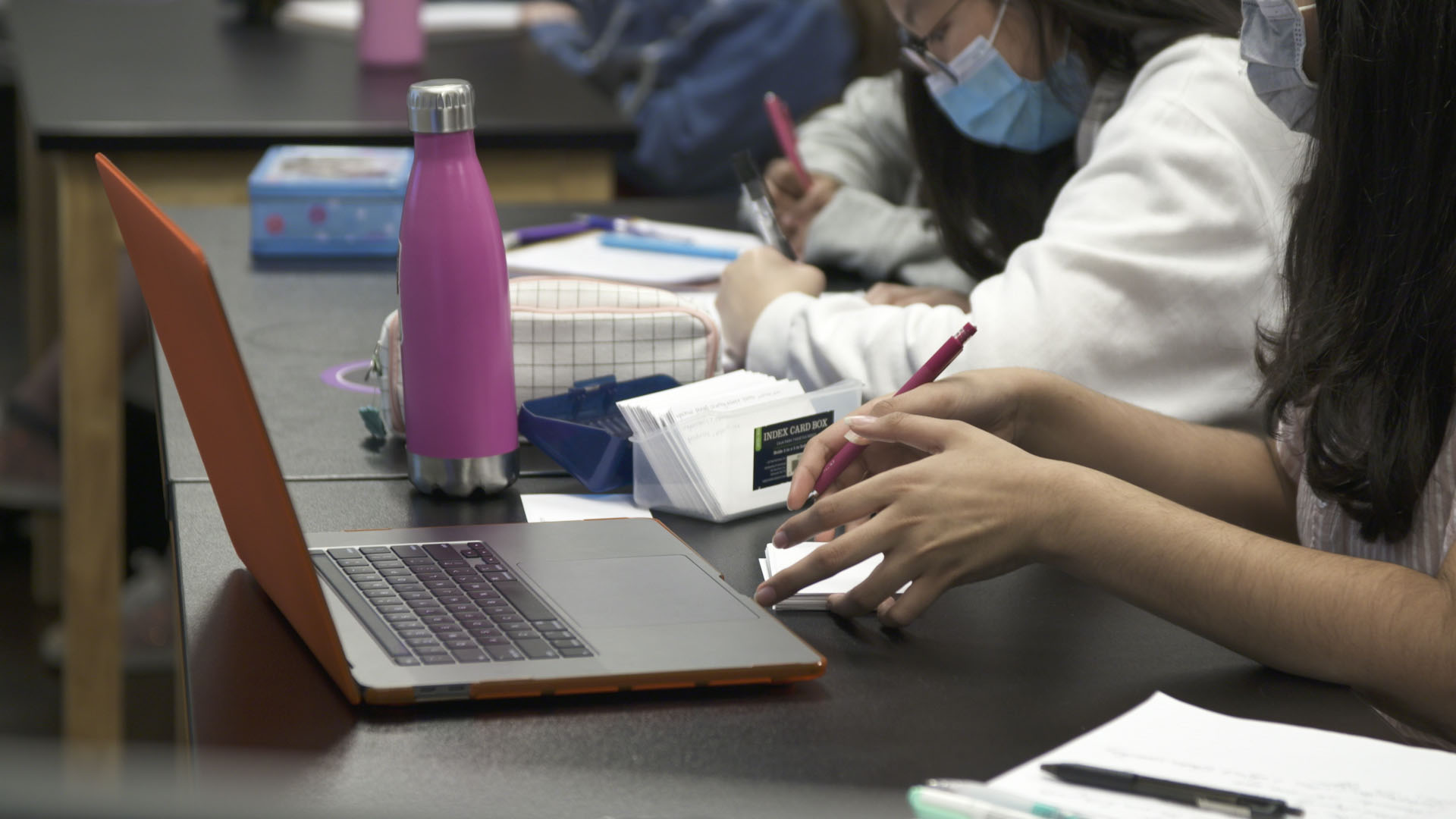 Children at school during the COVID-19 pandemic.
AZPM
A new Centers for Disease Control and Prevention study is taking a look at how masking policies impacted public schools in Pima and Maricopa counties.
It shows that schools without mask requirements are 3.5 times more likely to have a COVID-19 outbreak.
Throughout the school year, the Pima County Health Department has reported at least 76 COVID-19 outbreaks in schools and recommended quarantining more than 8,000 students.
"There has been significant impact, and we know that without masks that impact would have been 3.5 times greater," said Pima County Public Health Department Director Dr. Theresa Cullen.
The study looked over data from 1,020 of 1,041 K-12 public non-charter schools from July 15-August 31, 2021.
"Our hope is that, like I've stated, that this is information that will encourage, cajole, inform people's decisions about the role of masking. Masking is critical in schools," Dr. Cullen said.
Arizona has banned schools from requiring masks, however. That law is scheduled to go into effect next week.
With the Centers for Disease Control and Prevention now recommending the Pfizer booster vaccines for frontline workers, Pima County is almost ready to doll out the doses.
Cullen said before this latest recommendation, the Pima County Health Department was expecting to give about 100,000 vaccine doses a month that would start up hopefully next week through January.
"So by Monday from a county perspective, we should be ready to go. One thing I would ask people, is if you know somebody who is not immunized — you're coming to get your booster — maybe you could convince them to come with you," she said.
Cullen said the county plans to use current vaccination infrastructure to administer the doses and will decide in the next by Monday if a larger distribution site will be necessary.
CDC data shows about 66% of eligible county residents are fully vaccinated as COVID continues to transmit at a high level.
Credit: Nick O'Gara/AZPM. Sources:
The New York Times
, based on reports from state and local health agencies, Census Bureau. Case reports do not correspond to day of test.