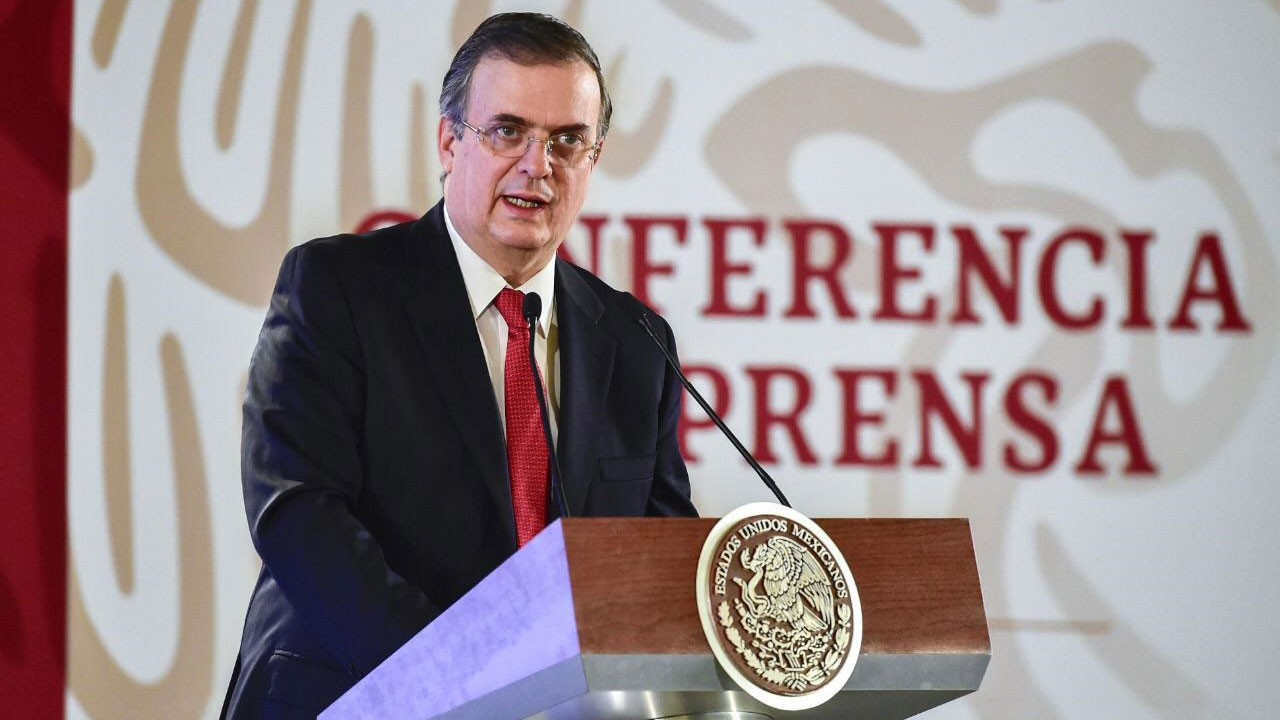 VIEW LARGER Foreign Secretary Marcelo Ebrard speaks at a press conference in this photo published March 28, 2019.

Mexican Secretariat of Foreign Affairs
Top U.S. and Mexican officials met Friday and announced a new bilateral security agreement.
Mexico's Foreign Secretary Marcelo Ebrard began his remarks by noting that with the new agreement, the previous $3.3 billion Merida Initiative was being left behind.
Taking its place is the wordier United States-Mexico Bicentennial Framework for Security, Public Health, and Safe Communities. The bicentennial refers to the soon to be two centuries of relations between the two countries, Ebrard said.
In negotiating the agreement, Ebrard said U.S. Secretary of State Antony Blinken and other U.S. officials showed an interest in building a relationship in which Mexico's priorities are seen as equal to those of the United States.
"We hadn't had that (before)," Ebrard said. "Today I can say we do have that."
Both countries will work to address drug addiction and violence, tackle weapons and human trafficking and disrupt the financial networks that enable criminal groups, among other things, according to a joint statement.

Fronteras Desk
is a
KJZZ
project covering important stories in an expanse stretching from Northern Arizona deep into northwestern Mexico.