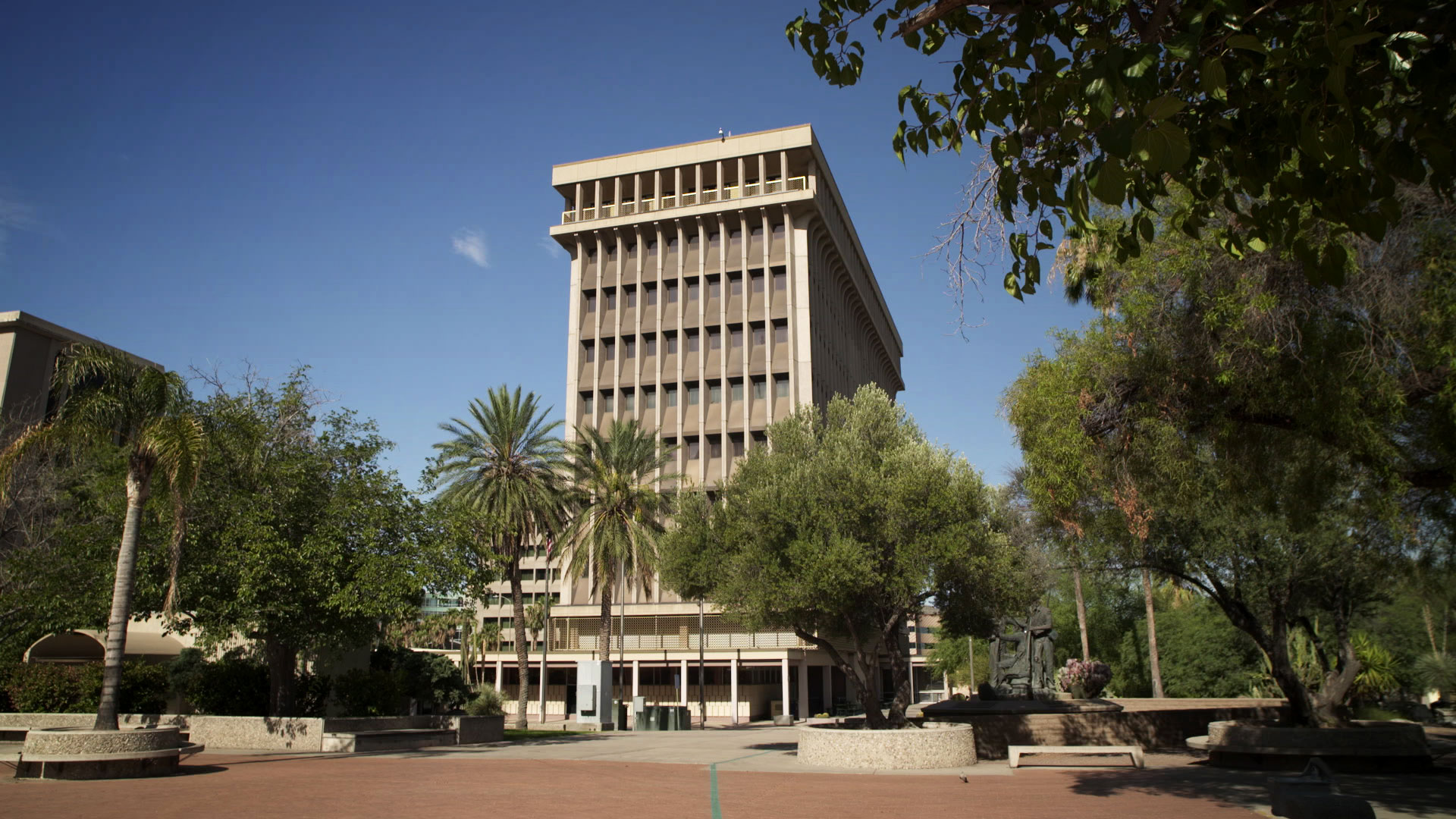 Tucson City Hall seen from El Presidio Plaza.
Steve Riggs/AZPM Staff
The Tucson mayor and city council approved a new code for accessory dwelling units, or casitas, Tuesday in a 6-1 vote.
The new ordinance says anyone with a lot that's 7,000 square feet or more can now build an ADU up to 1,000 square feet in size. Those with smaller lots can build an ADU up to 750 square feet.
Mayor Regina Romero said the move would help Tucson adapt to a changing housing market.
"Creating infill and density is good for our tax base as a city. It's good to protect beautiful, open spaces that we value so much as Tucsonans, but it also helps create a more reliable transit network," Romero said.
The new zoning will take effect next month, and the Department of Housing and Community Development will begin developing a program to provide financial support to homeowners who want to build and incentivize affordable units.