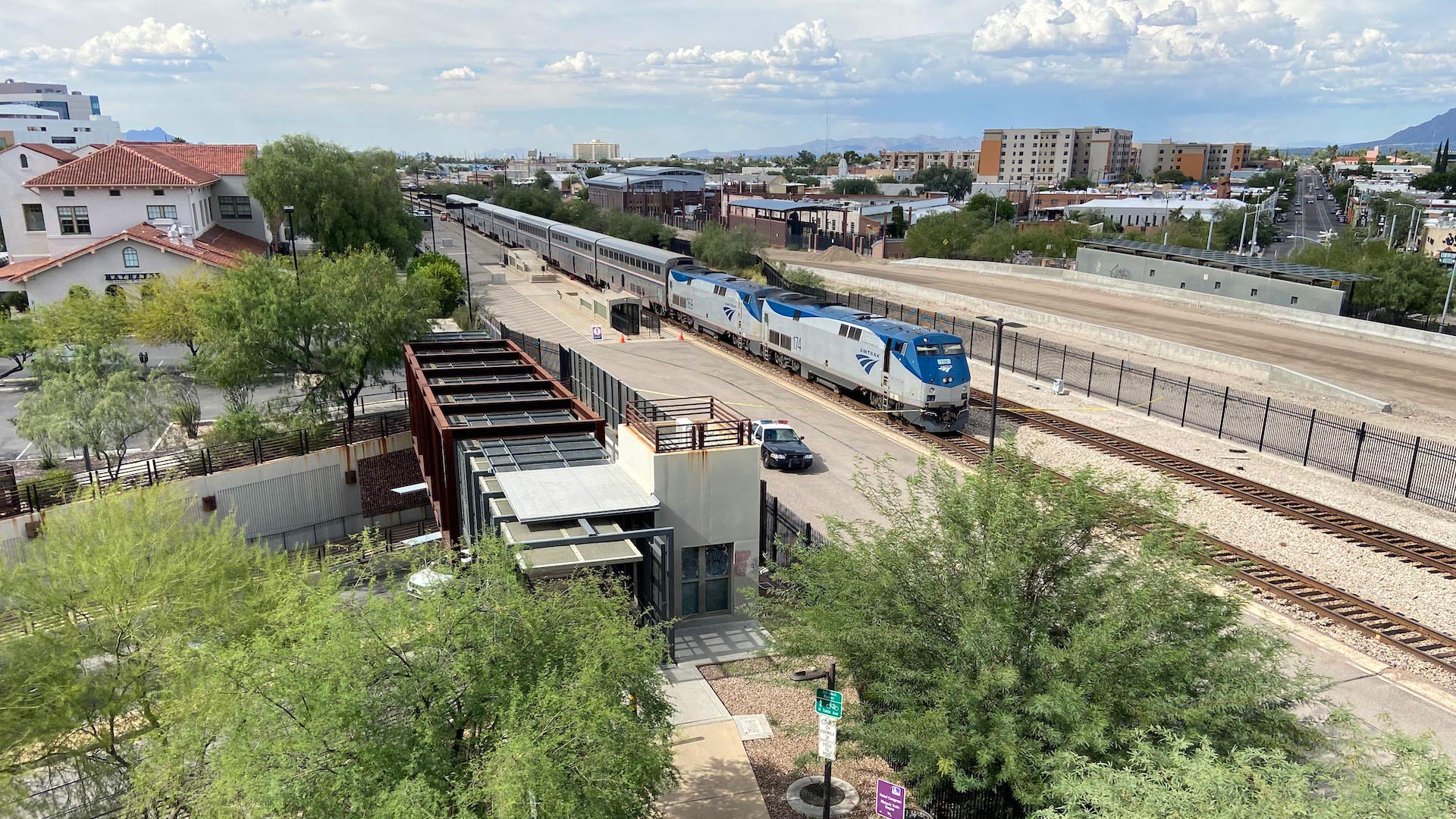 Police say a U.S. Drug Enforcement Administration special agent and another person were killed during a shootout on an Amtrak train that stopped in downtown Tucson on Monday morning.
Bob Lindberg/AZPM
Federal prosecutors are asking a judge to stop the release of autopsies of a Drug Enforcement Administration agent and another man killed in a shootout on an Amtrak train in Tucson last month.
Local reporters requested the files but the U.S. Attorney's Office argued in a motion in federal court Friday that releasing the reports would harm an ongoing investigation into the shooting.
"Based on the ongoing investigation, there is concern that release of the autopsy reports, which describes the cause of death and trauma to the decedents' bodies, is detrimental to the best interests of the investigation," Assistant U.S. Attorney Erica Seger wrote.
Seger proposed a judge block release of the files for 180 days.
Only one person is facing charges following the shooting.
Devonte Okeith Mathis is charged with two marijuana-related offenses in connection with the search that authorities said preceded the shootout.
Police said the shooting started after officers made contact with two people on the upper level of a double decker train car at the Amtrak station in downtown Tucson. As officers detained one person, the second person opened fire with a handgun, according to police.
The gunman barricaded himself in a bathroom on the train after exchanging gunfire with agents, Tucson police said at the time.
Authorities said the man, later identified as Darrion Taylor, was found dead in the bathroom.
DEA special agent Michael Garbo was also killed in the shooting. Two other law enforcement officers were injured.