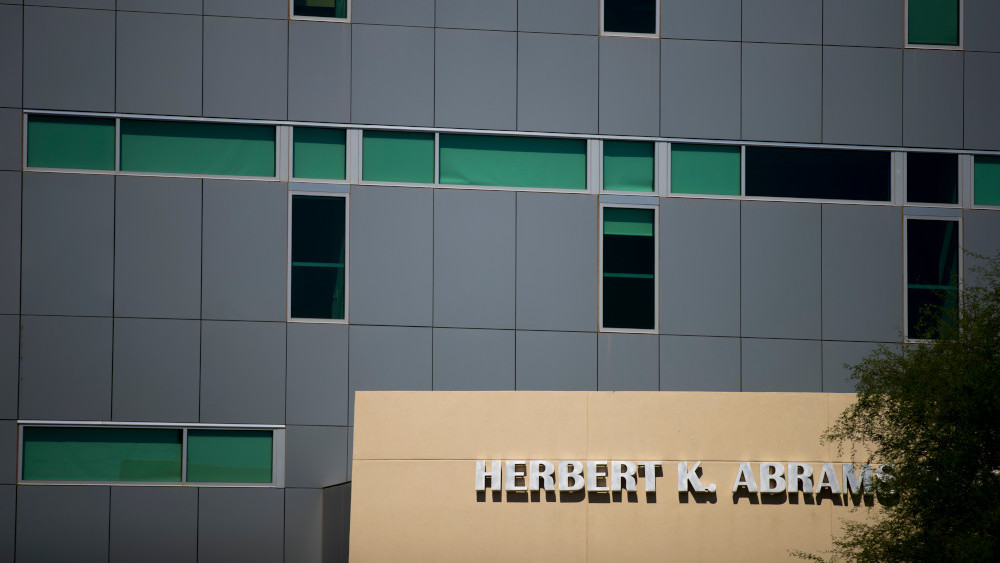 Abrams Public Health Center.
Pima County
Pima County has an ample supply of COVID-19 tests at its public health clinics, but it has run out of the BiNAX Now take-home variety and it is uncertain when more will arrive.

Dr. Theresa Cullen, the county's health director, says the take-home tests offered at county libraries have all been given out.
"We do have multiple reports that these are increasingly difficult to get. We have an order pending right now to get additional at home tests that we hope to distribute. That order has not been met yet," Cullen said during a Wednesday news conference.
People who use those take-home tests are asked to report their results on the county's website.

Dr. Cullen says the reporting rate stands at about 20%. She says that's actually higher than she expected, because many people likely picked up the tests to have them available for future use.
The state Department of Health Services reported 7,749 new cases of COVID-19 across Arizona on Wednesday, with 1,121 new cases in Pima County. The state also reported 61 deaths statewide.
Credit: Nick O'Gara/AZPM. Sources:
The New York Times
, based on reports from state and local health agencies, Census Bureau. Case reports do not correspond to day of test.