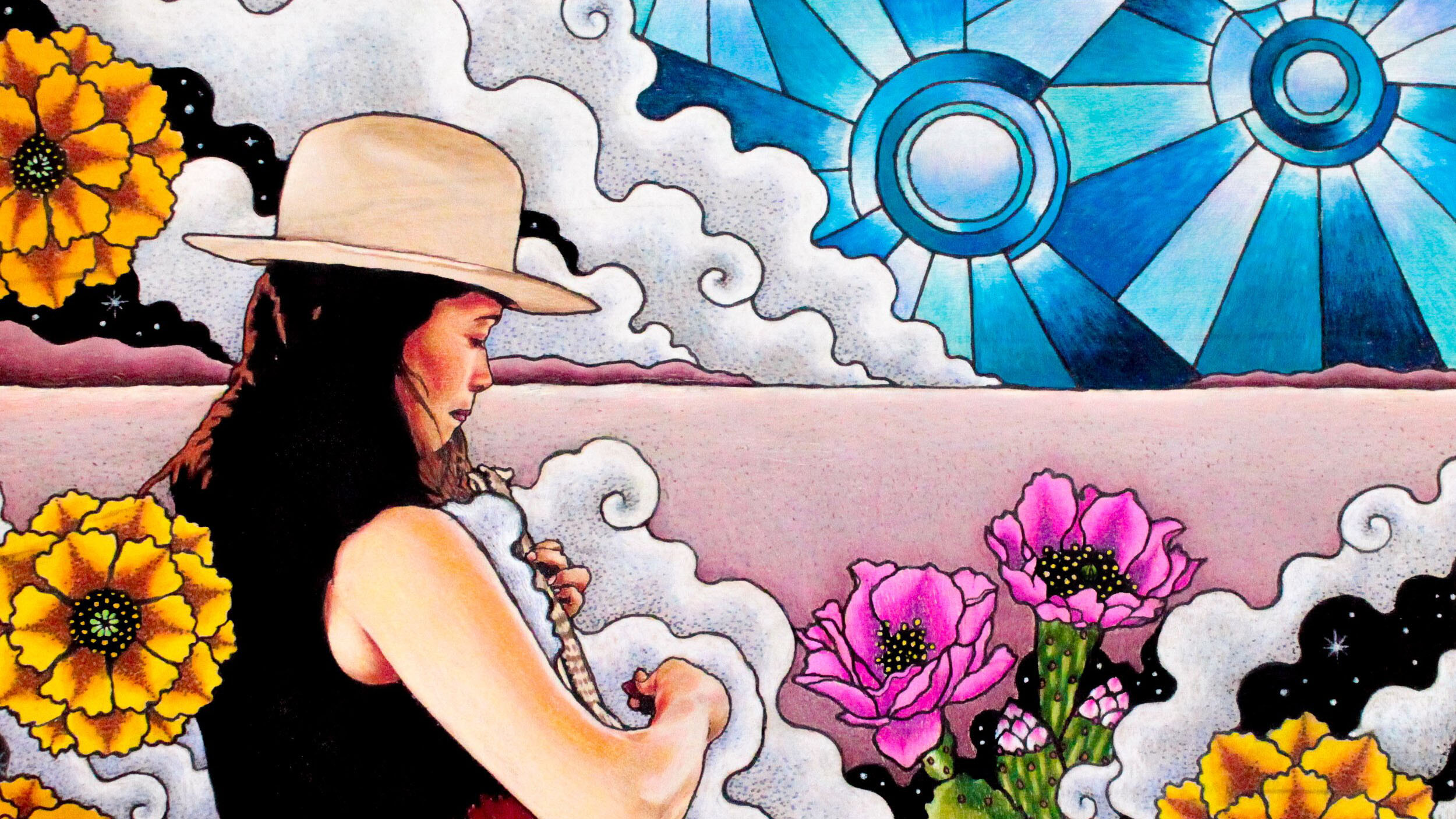 Detail of the cover art for Gabrielle Pietrangelo's EP, "On My Way Back Home".
Art by Chris Huang
Featured on the April 14th, 2022 edition of ARIZONA SPOTLIGHT with host Mark McLemore:
The late Major George Washington Biggs, the son of a Buffalo Soldier born in Nogales, was one of the legendary Tuskegee Airman. They were the first Black military aviators in the United States Army Air Corps. At the Davis Monthan ceremony, his daughter Rosario Biggs-Dickinson says her father did not like to be called a hero, and would not have enjoyed all the fuss, but he earned the recognition.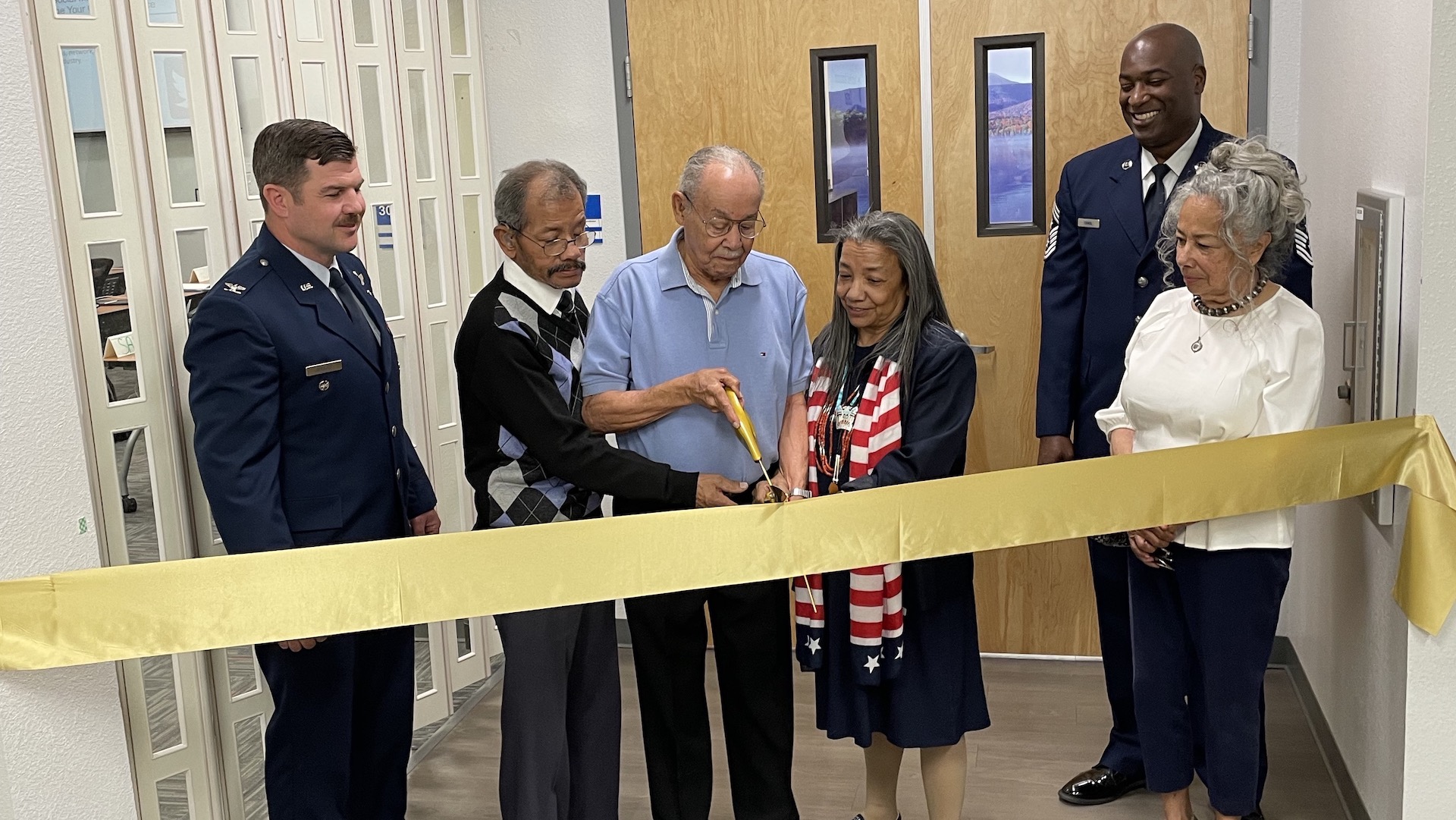 The family of Tuskegee Airman George W. Biggs cut the ribbon as the Davis Monthan Resilience Center is named after Major Biggs - April 2022
Duncan Moon/AZPM
On March 30th, the family of actor Bruce Willis announced that he would be stepping away from acting. The reason is because he has been diagnosed with aphasia, a communication disorder that is more common than Parkinson's Disease, but rarely receives the same amount of attention. Learn about the help - and hope - that exists in Tucson for people living with the communication disorder called aphasia. It is a communication disorder that can occur following a stroke, head injury, infection or tumor. Each year, June is designated as National Aphasia Awareness Month. Mark talks with Fabiane (Fabi) M. Hirsch Kruse, Ph.D, CCC-SLP. She is the CEO & Director of Clinical Services for the non-profit Friends of Aphasia at the Aphasia Center of Tucson on N. Craycroft Road. You can find another Arizona Spotlight story about aphasia here and here. The Center welcomes those coping with aphasia to join them online at The Friends of Aphasia.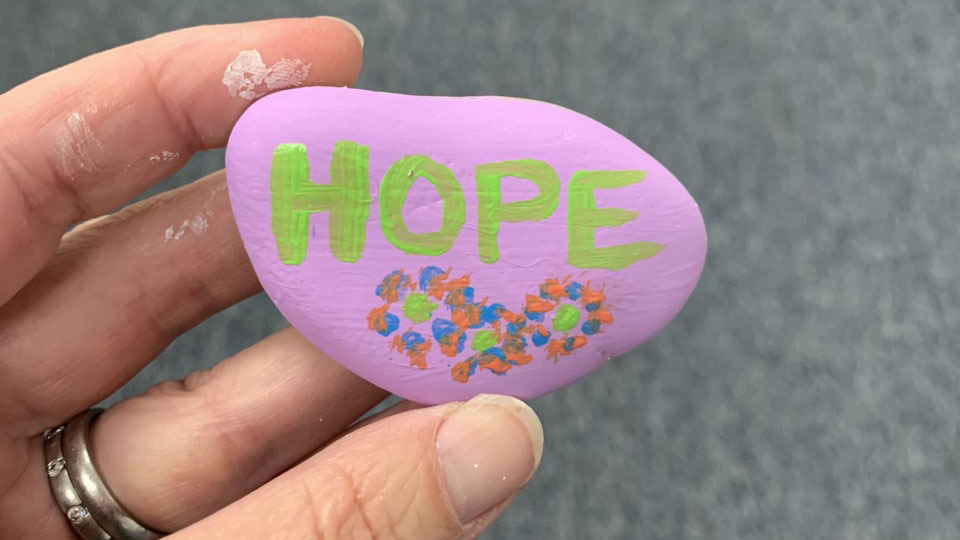 "Hope" is an important element to what the Friends of Aphasia offers members who are trying to overcome their communication disorder.
courtesy Friends of Aphasia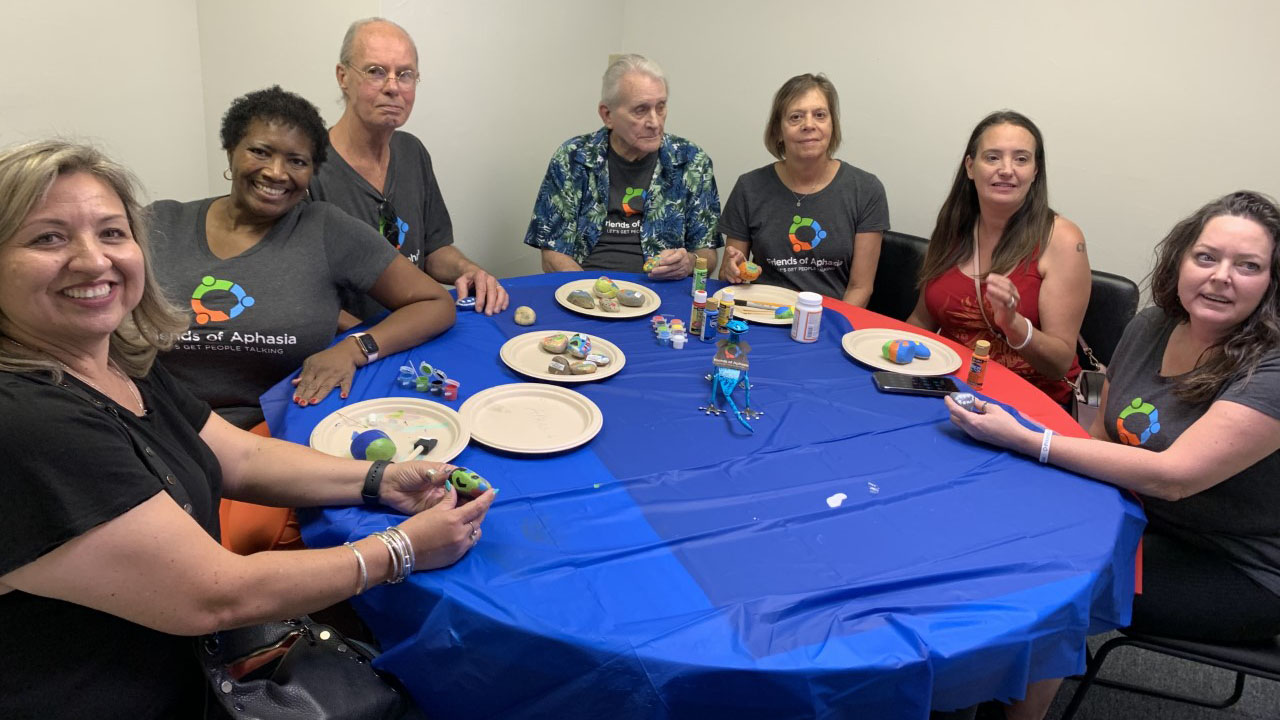 Members of Friends of Aphasia, painting rocks as part of their 2021 Aphasia Awareness Campaign. Left to right, Sylvia (graduate student), Debra, TurningBear, Chris, Beth (volunteer), Samantha & Rona
courtesy Friends of Aphasia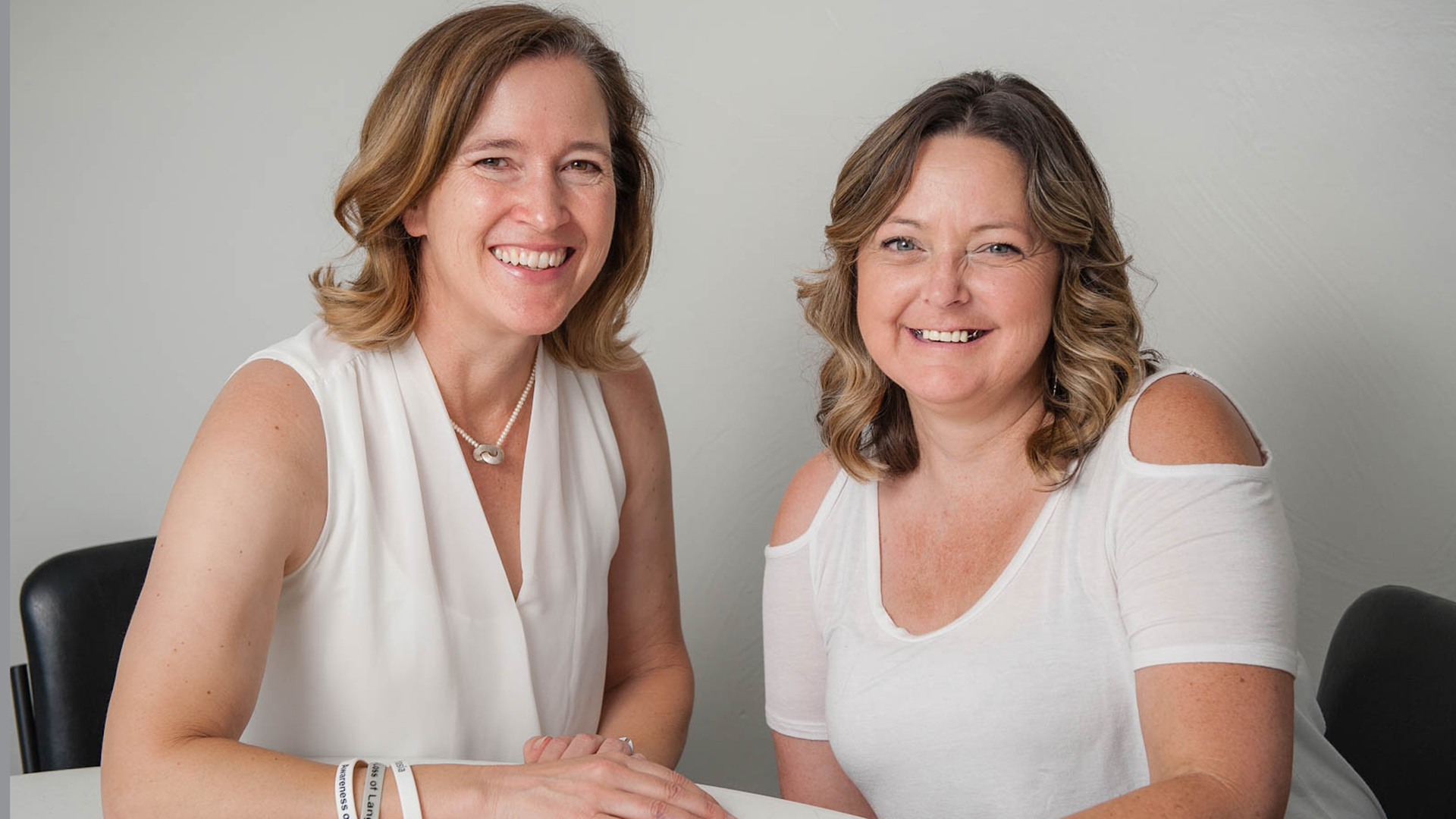 Dr. Fabiane Hirsch Kruse, director of Clinical Services at Friends of Aphasia, with Rona Howard, one of the clients at the Aphasia Center of Tucson.
Courtesy Friends of Aphasia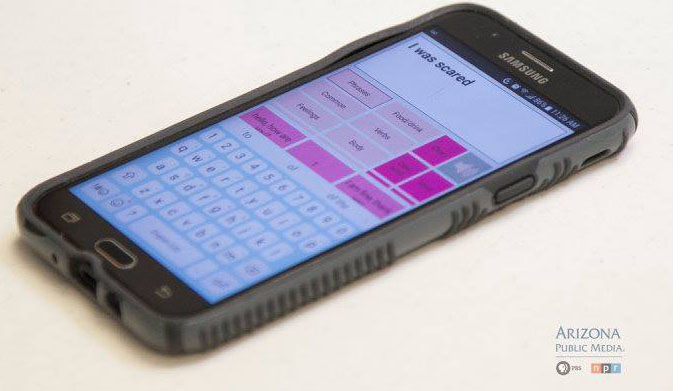 Rona, a member of the Aphasia Center of Tucson, used this message to describe how she felt after her stroke and diagnosis of aphasia.
Carolyn Yaussy
And, new music and conversation with Gabrielle Pietrangelo, one of Southern Arizona's most gifted singer / songwriters. Pietrangelo is returning to playing in front of live audiences - with a new album in the works - while not forgetting lessons learned during the pandemic.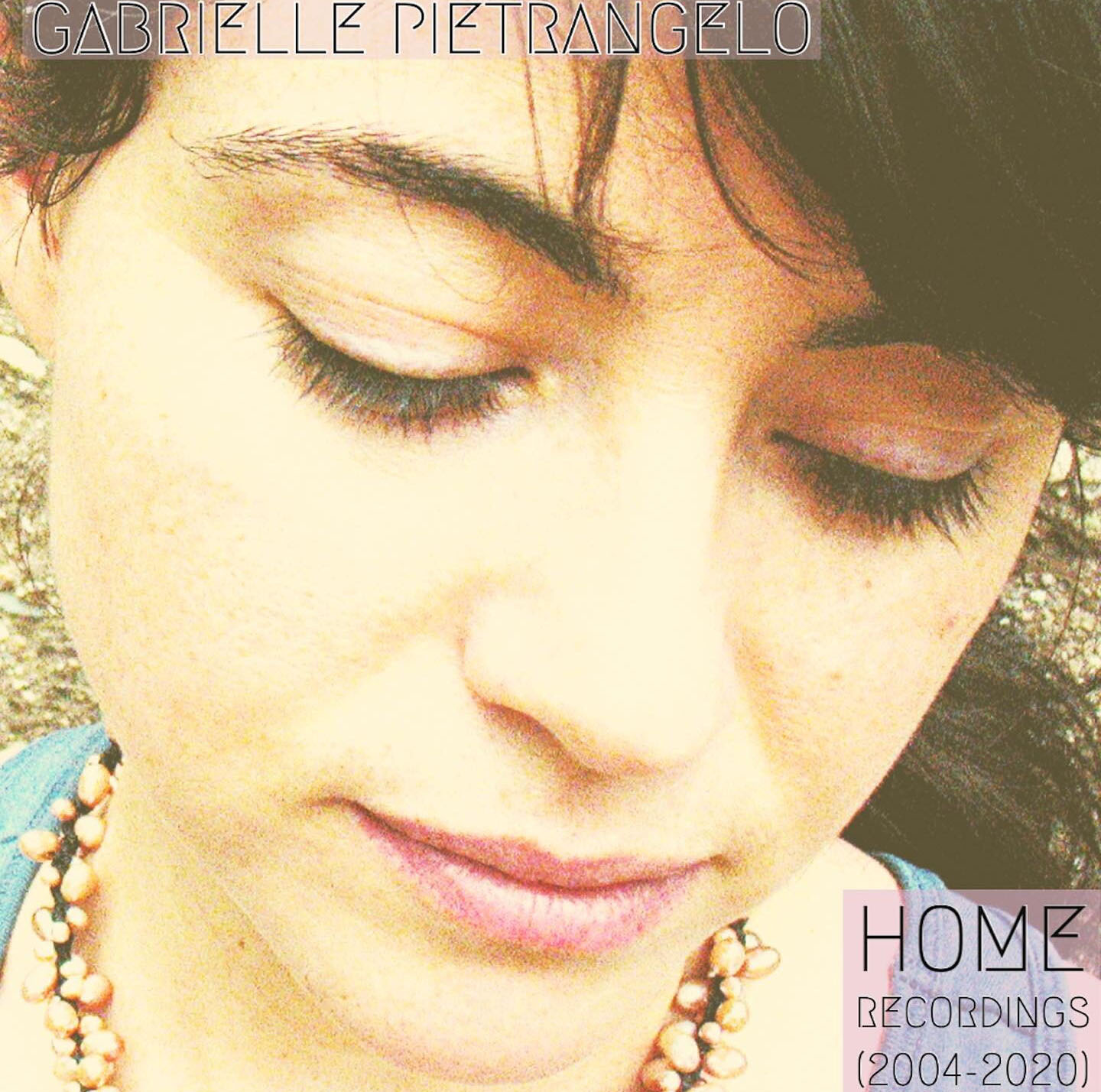 The cover for Gabrielle Pietrangelo's first compilation of music, "Home Recording Collection (2004-2020)".