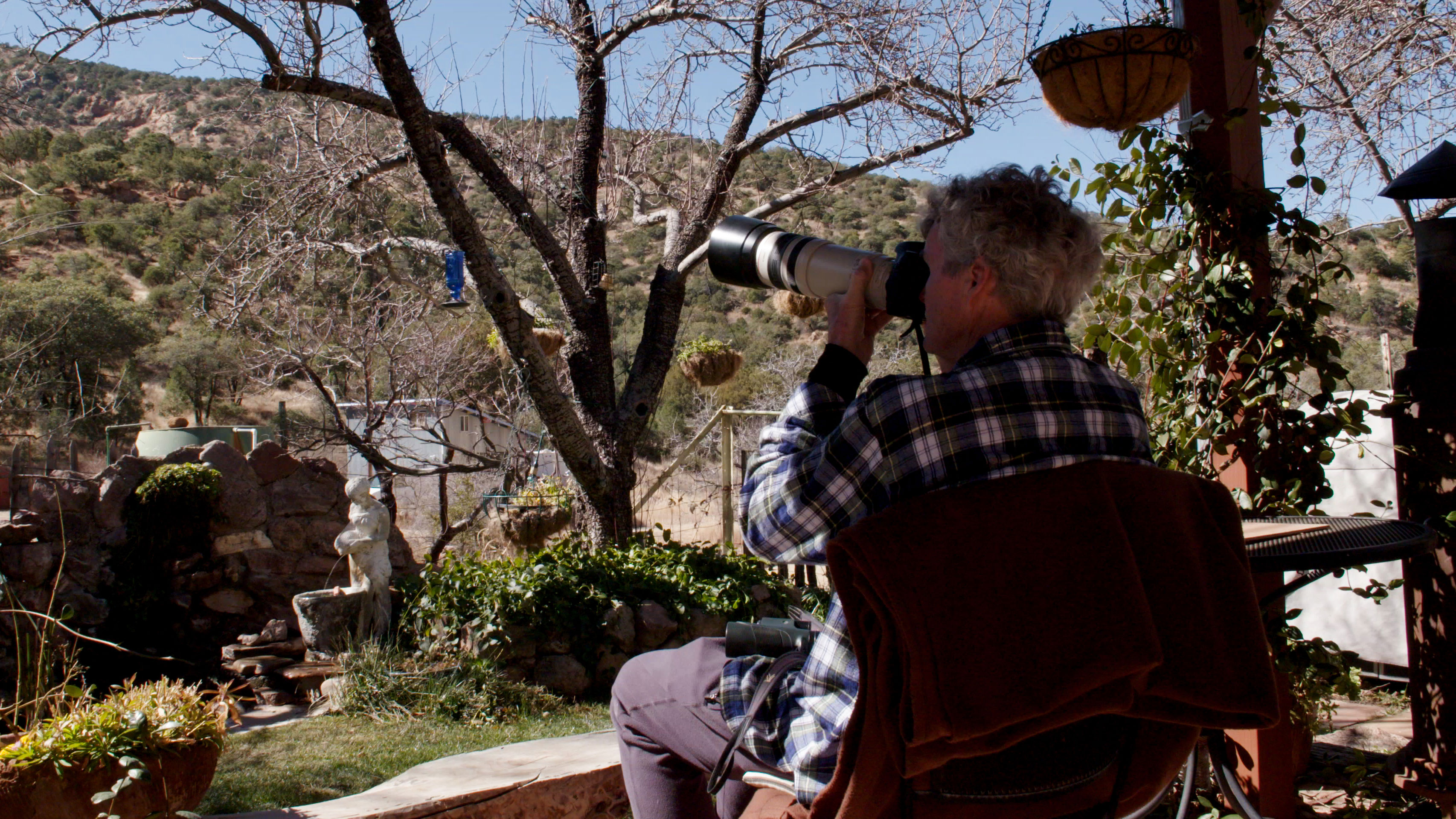 Ken Lamberton began birding and photography in earnest during the pandemic in 2020. As of May 2022, he had recorded about 170 species of birds on his property near Bisbee, AZ.
Robert Lindberg / AZPM
Like millions of people around the world, Ken Lamberton and his wife had various travel plans for 2020 and 2021, but the pandemic put a halt on their intentions.
However, Lamberton discovered a big wide world right on his doorstep because he and his wife live in the Mule Mountains near Bisbee, about 95 miles southeast of Tucson.
They are surrounded by hundreds of acres of open space, oak trees and other plants that provide habitats for animals such as mountain lions, bobcats and coatimundis.
"I get them on camera all the time and we just love it," he says.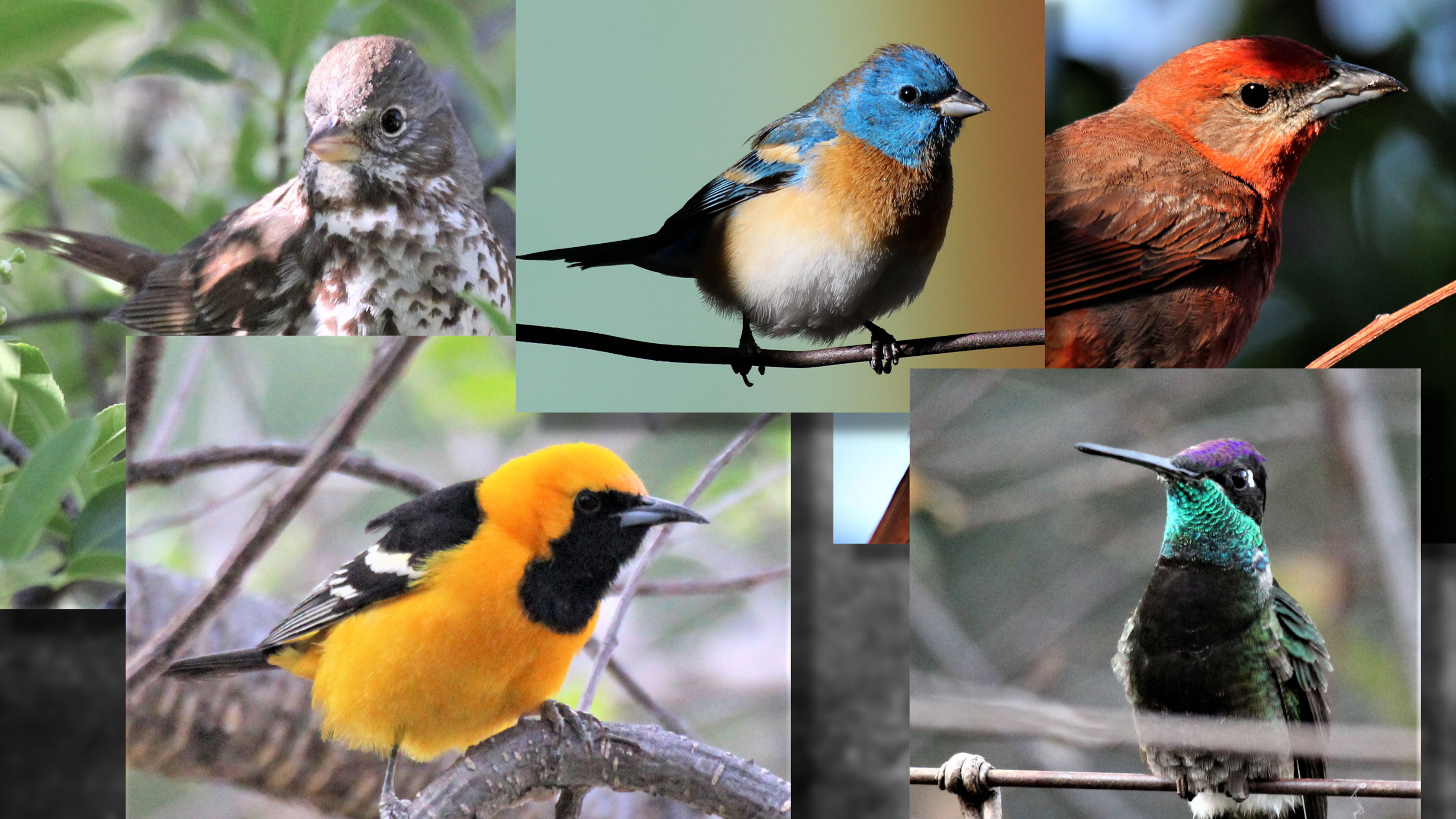 These are some of dozens of species that Ken Lamberton has photographed on his property near Bisbee, AZ.
Robert Lindberg / AZPM
Lamberton has written several books, but when the pandemic began, his daughter encouraged him to start a blog.
He did, so he began by spending more time on photographs to accompany his words.
It's as easy as stepping outside.
"So I wear my pajamas and I sit in the yard and I drink my coffee and I watch birds and I take pictures of birds," he says.
"What I liked about the blog so much is that it really allows me to use my photography."
So far, Lamberton has recorded around 170 bird species in his area which he enjoys sharing on Facebook and the blog.
Even if you live in an urban area where a few species are prevalent, he says, there is still plenty to learn and admire with resources such as books, binoculars, the internet and different apps.
The modern world with ancient spirituality.
"Nature for me is the hand of God. You know, it's where I connect most profoundly with the creator of the universe."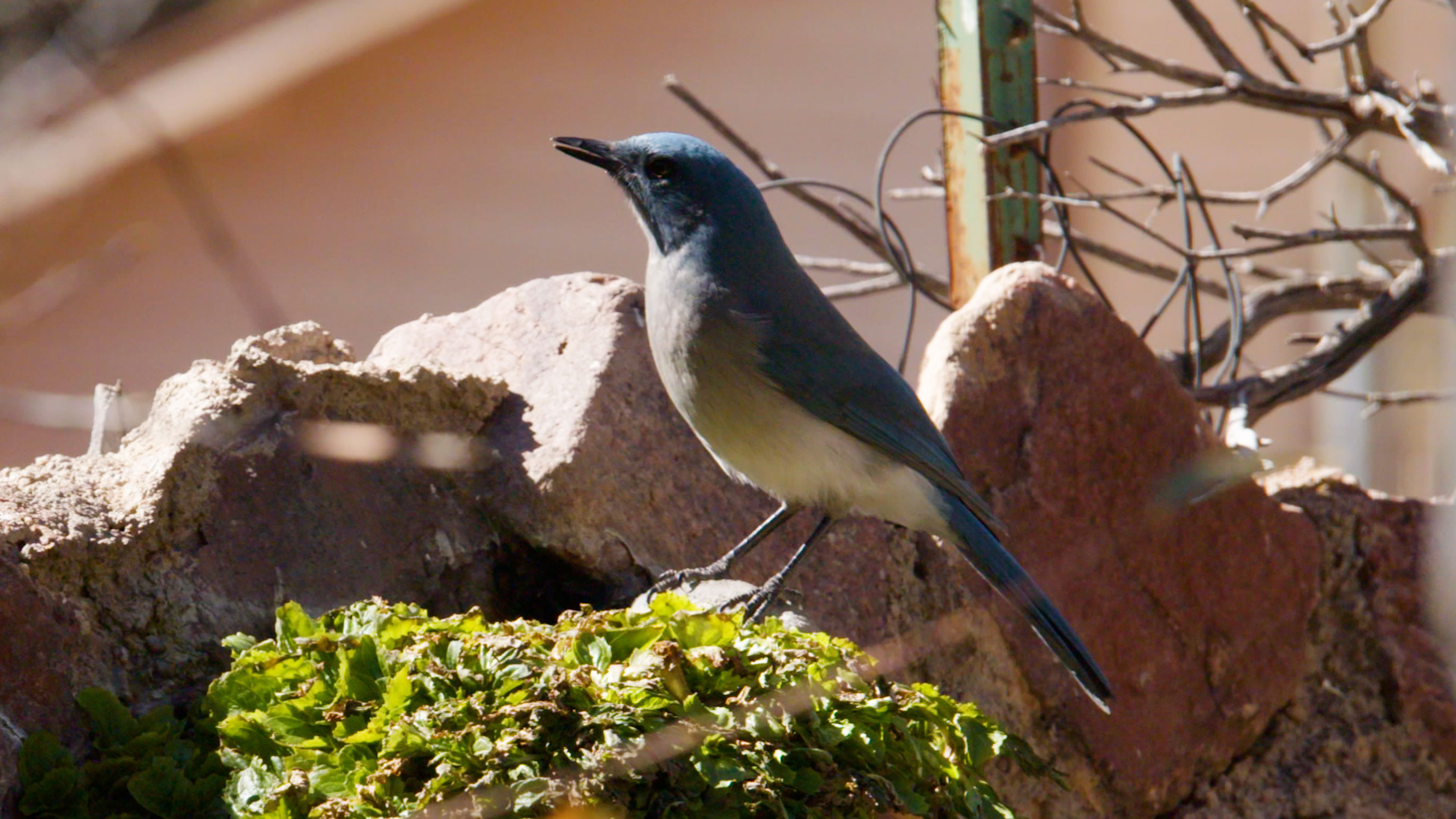 Mexican jays are frequent visitors to bird feeders provided by Ken Lamberton on his property near Bisbee.
Robert Lindberg / AZPM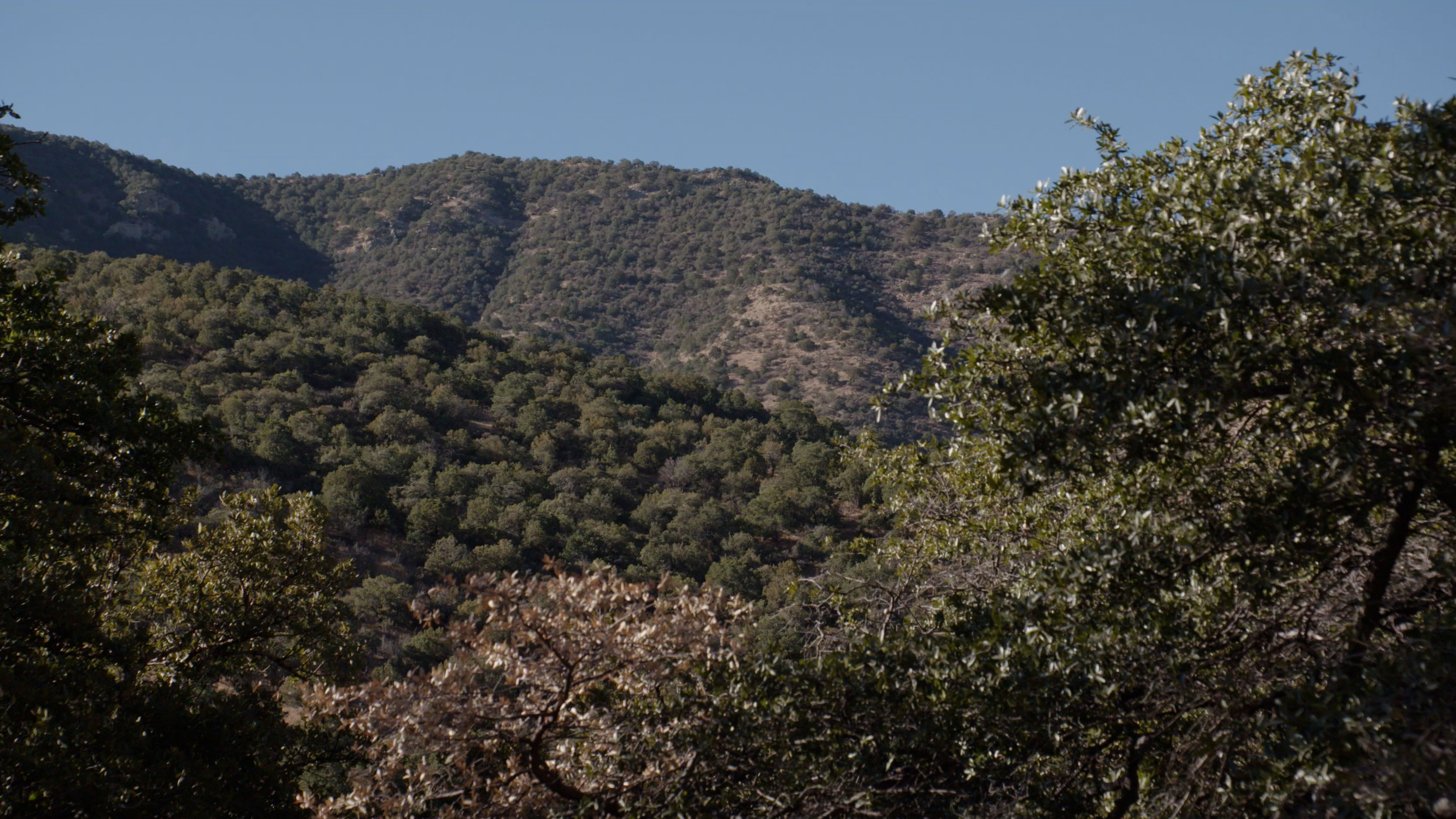 The Mule Mountains around Bisbee, Arizona provide habitats for hundreds of plant and animal species.
Robert Lindberg / AZPM