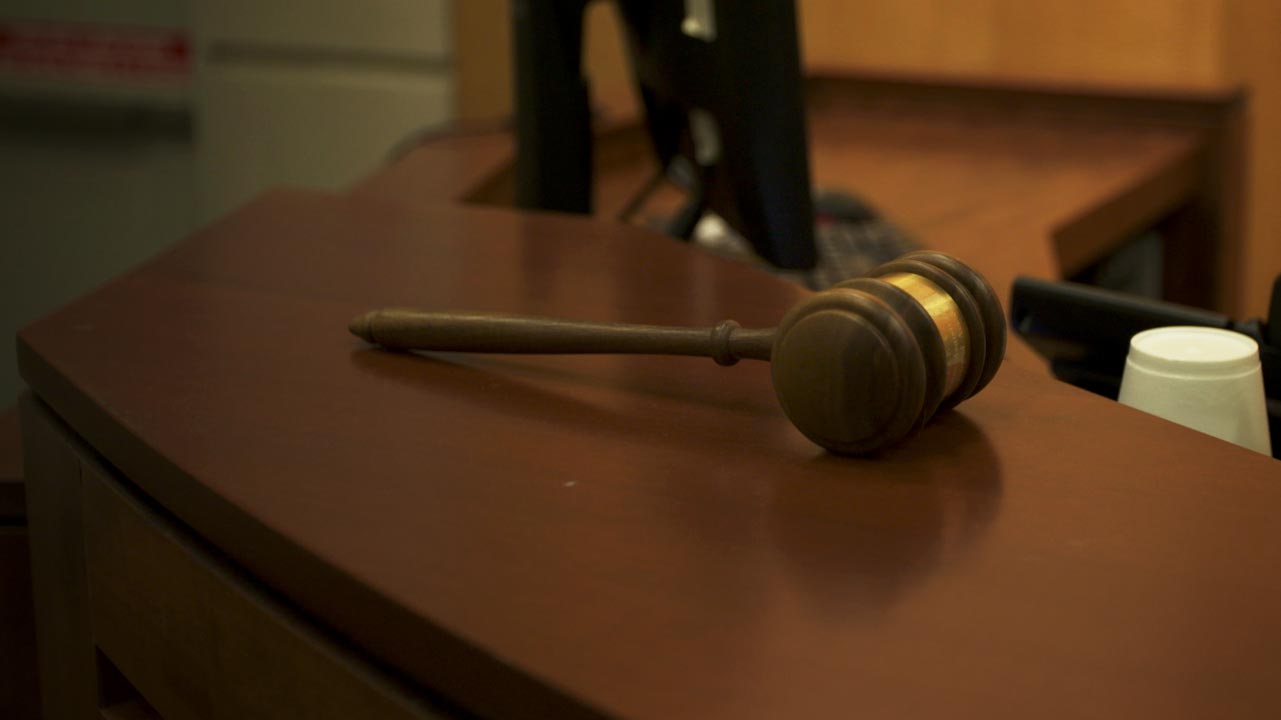 A file image of a judge's gavel in a courtroom at the U.S. District Court for the District of Arizona.
AZPM Staff
Republican legislators propose adding six judges to Arizona's 22-member court of appeals as part of a state budget wending through the capitol this week.
Democrats accuse GOP lawmakers of attempting to pack the appeals court six years after Republican legislators expanded the state Supreme Court and as Gov. Doug Ducey prepares to leave office.
A spokesperson said the court of appeals did not request the additional seats and the court's annual reports show case filings have been declining since 2017.
The provision's Republican backers argue the measure will prepare the court for a potential increase in cases that were slowed down in lower courts during the COVID-19 pandemic.
"We see a tidal wave coming towards us and we're trying to get in front of it," Sen. Vince Leach, a Republican from Saddlebrooke, told the Senate Appropriations Committee on Wednesday.
Sen. Martín Quezada, a Democrat from Glendale, called that a "weak justification."
"It's clearly a blatant court-packing effort," said Quezada, a former appeals court clerk.
The proposal would add three judges each to the appeals court's two divisions. Division one, based in Phoenix, includes 16 judges. Division two, based in Tucson, includes six judges.
The change would cost $4.5 million a year, according to an analysis by the Joint Legislative Budget Committee.