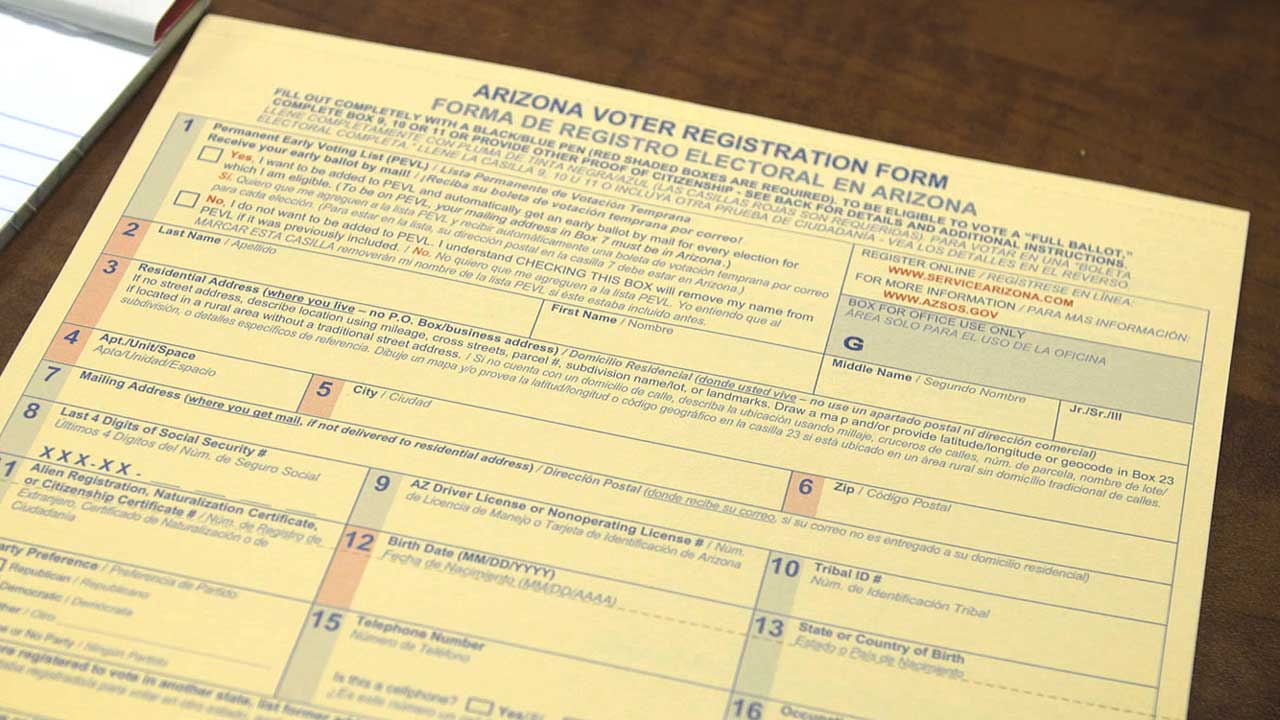 File image of an Arizona voter registration form.

AZPM
Tuesday, July 5, is the last day to register to vote in Arizona's August 2, 2022, primary election.
Citizens can register to vote either in person at the Office of the County Recorder or several other official locations. They can also register to vote by filling out a form online.
As has been the case for decades, Arizona voters can cast their ballots in person on Election Day or by mail.

Voters who are registered as not having a party must request a partisan ballot from their County Recorder to participate in the primary. They do not have to change their party registration.
Early ballots go in the mail on July 6.