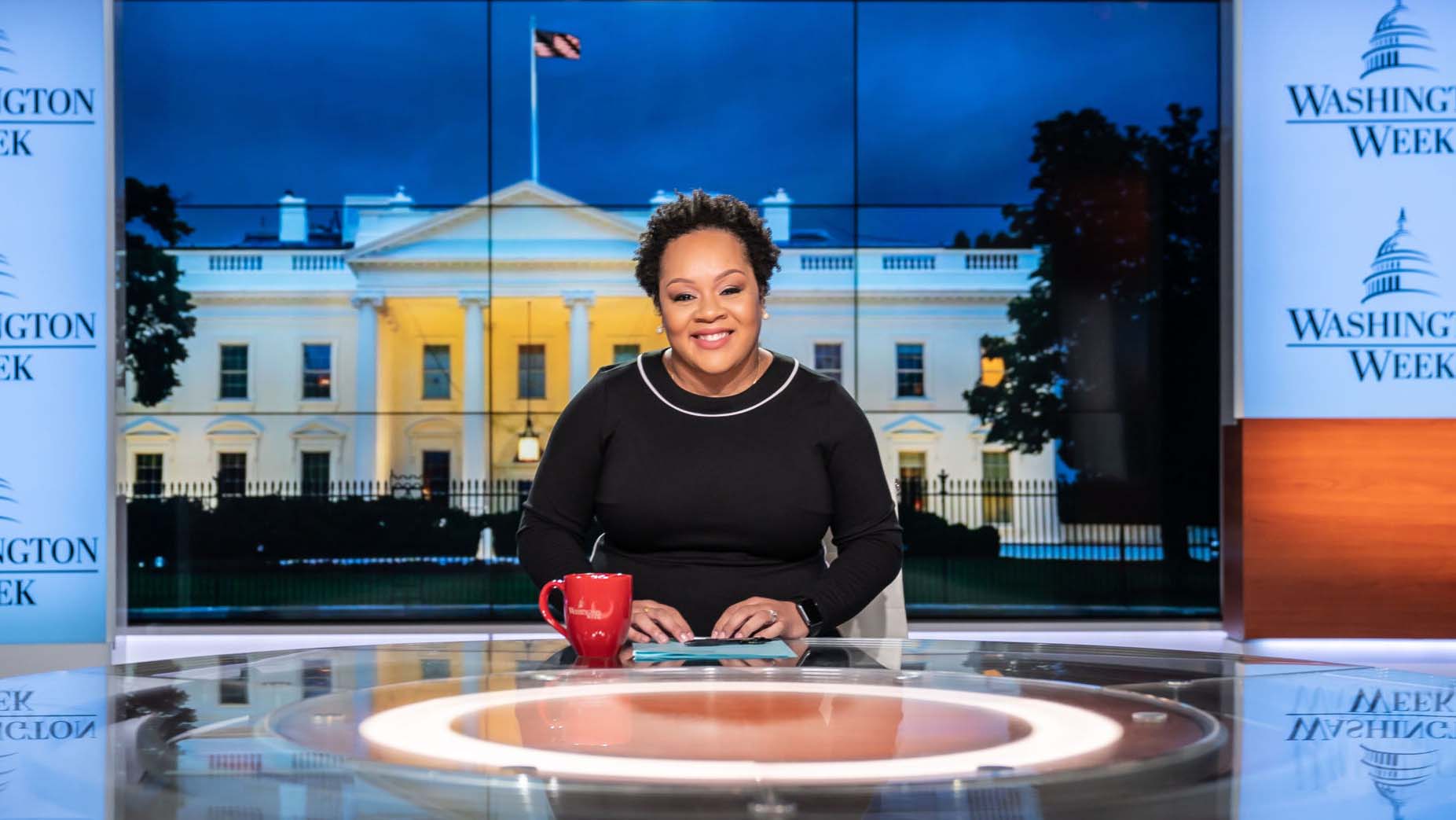 Yamiche Alcindor, moderator of Washington Week, on set in April 2021.
Courtesy of Scott Suchman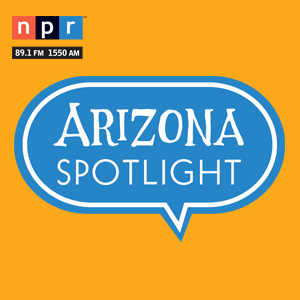 Featured on the November 17th, 2022 edition of ARIZONA SPOTLIGHT with host Mark McLemore: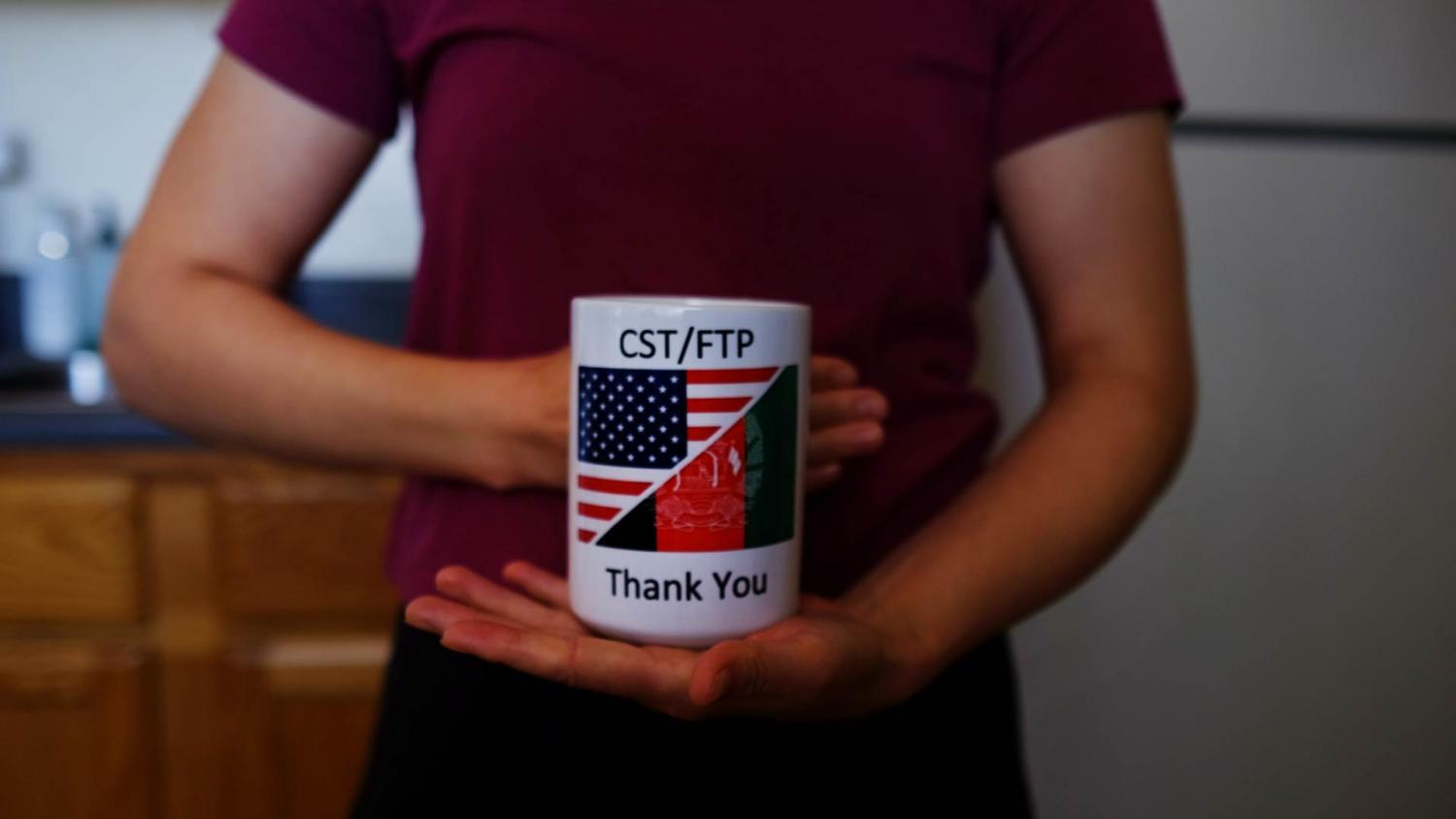 "A" holds a mug made by Richardson commemorating soldiers from the Female Tactical Platoon, or FTP, and the Cultural Support Team, or CST — a mostly-women unit within the U.S. military that worked with the FTPs.

Alisa Reznick / KJZZ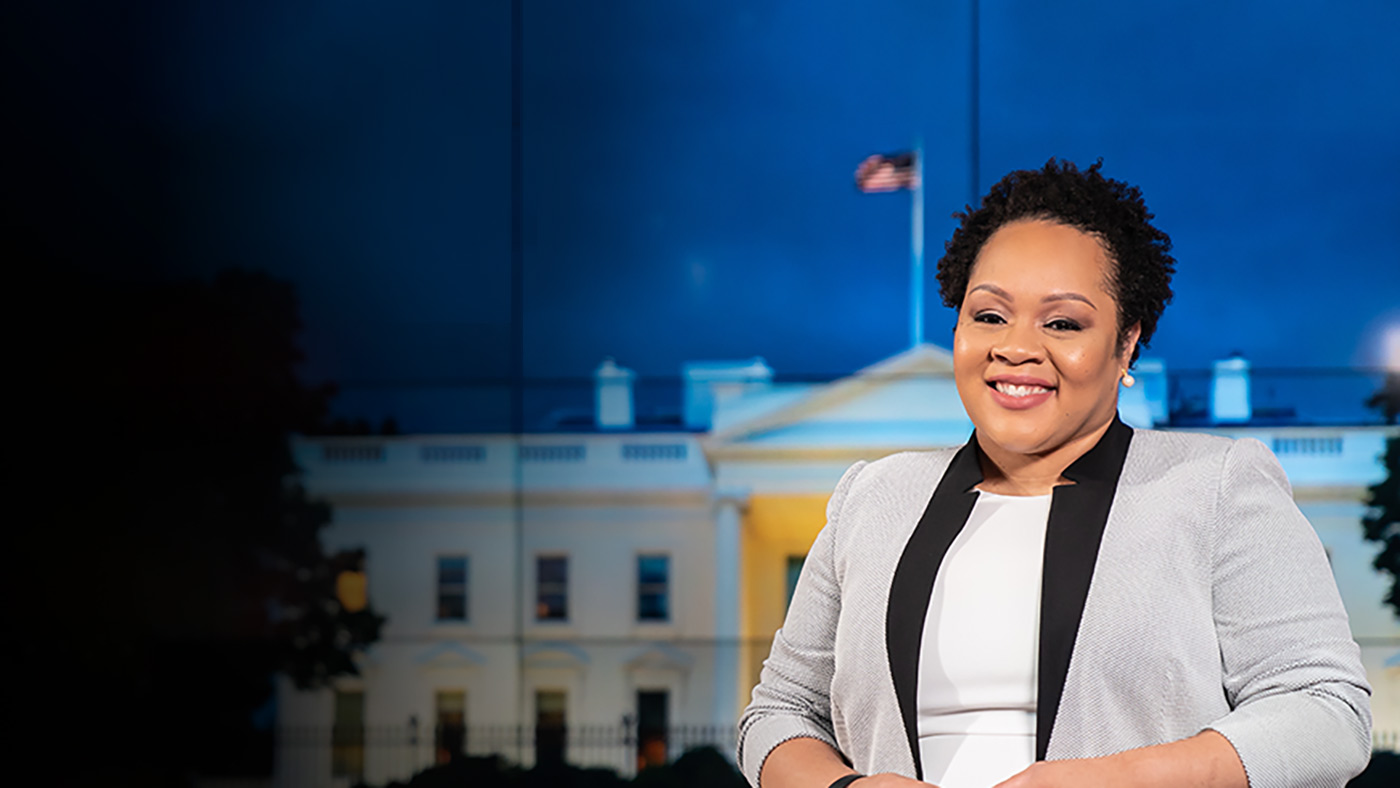 Yamiche Alcindor, NBC News Washington correspondent and host of Washington Week on PBS, received the 2022 Zenger Award for Press Freedom from the University of Arizona School of Journalism on Wednesday, Nov. 16.

Courtesy of PBS
And, the African American Museum of Southern Arizona will soon be open in the University of Arizona Student Union. Contributor Adiba Nelson talks with founders Beverely and Bob Elliott about the project's origins, and the importance of preserving stories that might otherwise go unheard.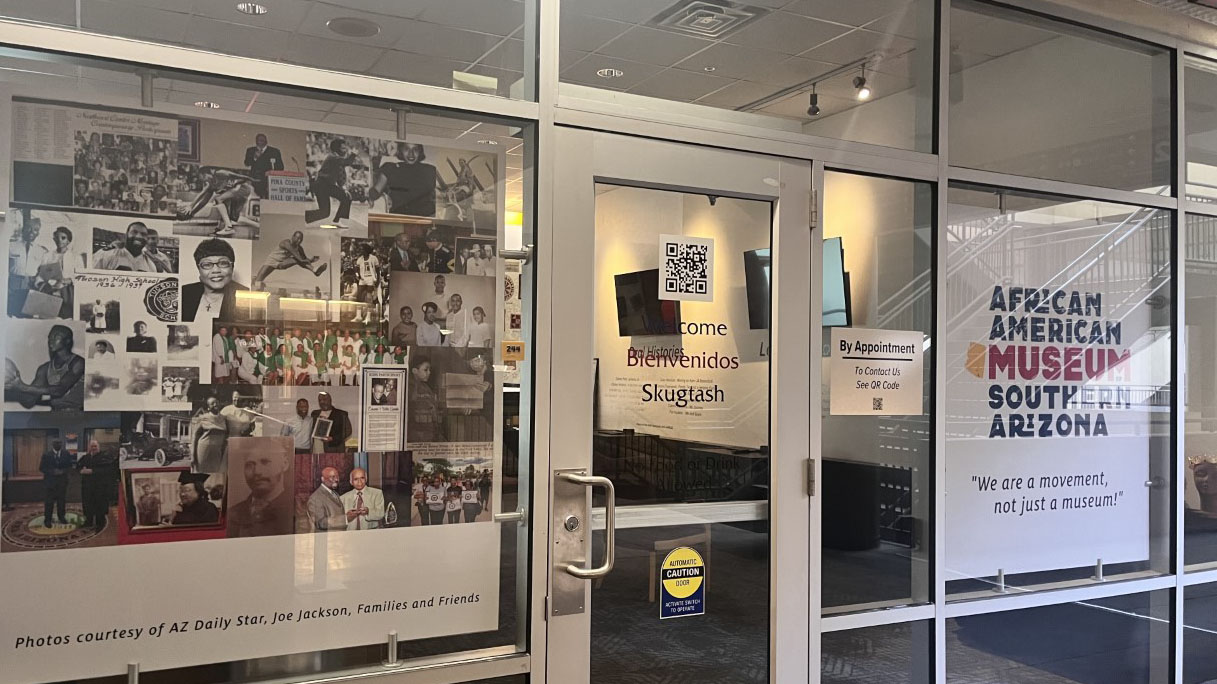 The front window of the African-American Museum of Southern Arizona, located on the second floor of the UA Memorial Student Union.

Leah Britton / AZPM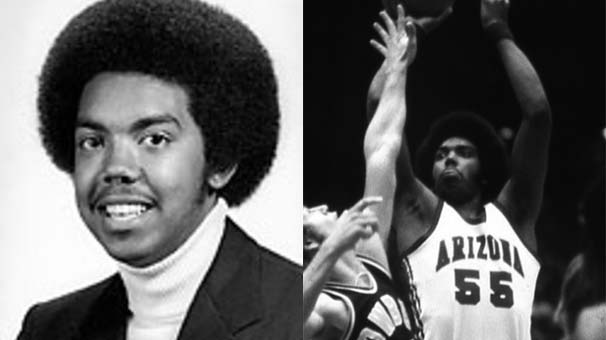 Bob Elliot, Co-Founder of the African American Museum of Southern Arizona, was a three time academic and athletic All-American at the University of Arizona. He led the Arizona Men's Basketball team to a Western Athletic Conference championship and the NCAA tournament twice.
Webpage by Leah Britton.
ARIZONA SPOTLIGHT
airs Fridays at 8:30 am and 6:00 pm, and Saturdays at 5:00 pm, on NPR 89.1 FM / 1550 AM.