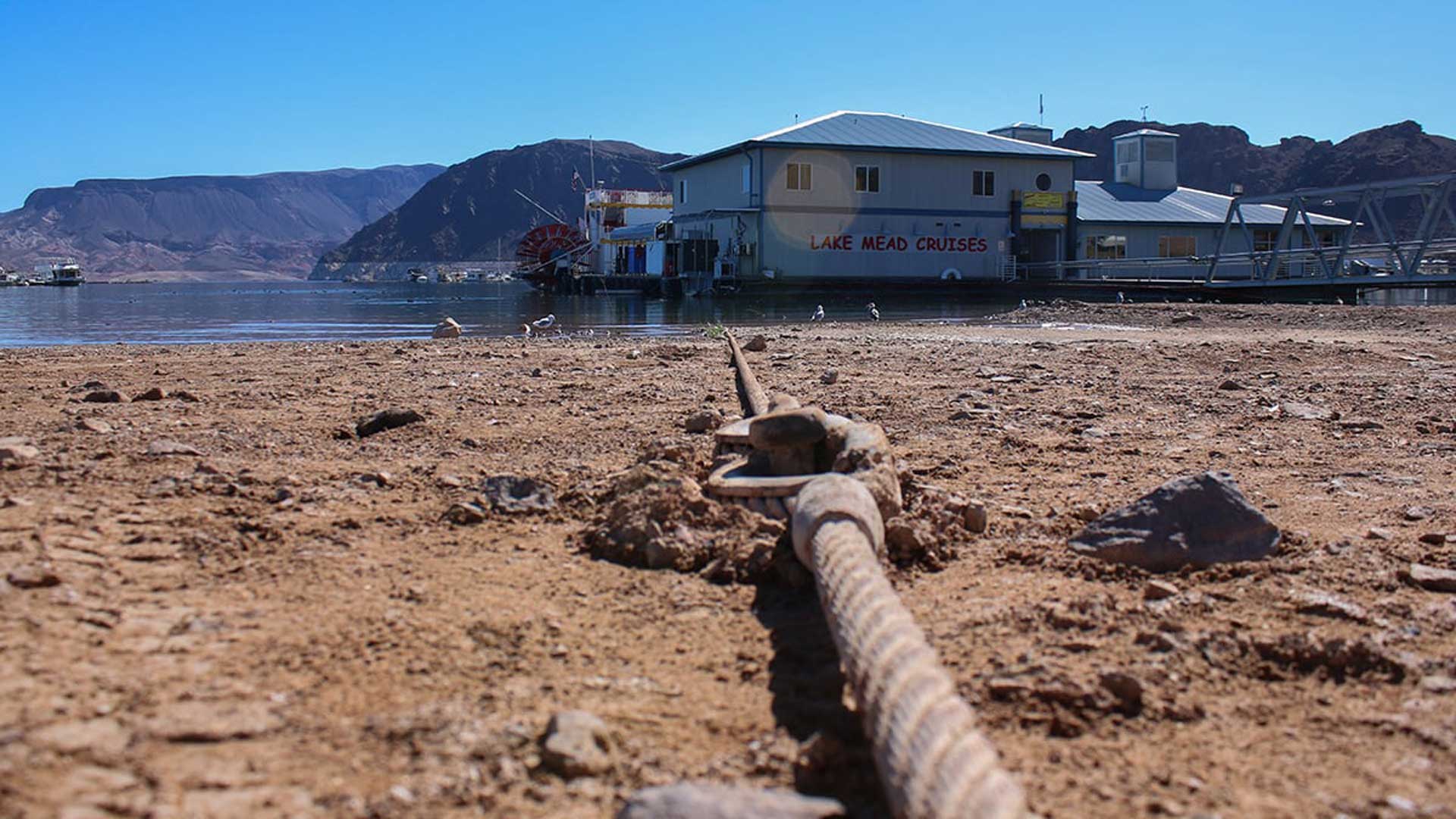 After two decades of drought, parts of Lake Mead that were once underwater have been exposed as the lake falls to historically low levels.
Corey Hawk, Cronkite News
The Small Business Administration is reminding Arizona businesses in four counties to apply for Economic Injury Disaster Loans by the end of the year.
The counties of La Paz, Yuma, Maricopa, and Pima became eligible for these loans in April when the U.S. Secretary of Agriculture Thomas J. Vilsack declared an agricultural disaster because of the drought.
Despite an unusually wet October for much of the state, Yuma and Western Pima Counties remained below average in precipitation. Abnormally dry conditions still cover 53% of the state, according to the Arizona Department of Water Resources.
The deadline to apply for these loans is Dec. 22. Businesses can apply and learn more information on the SBA website.