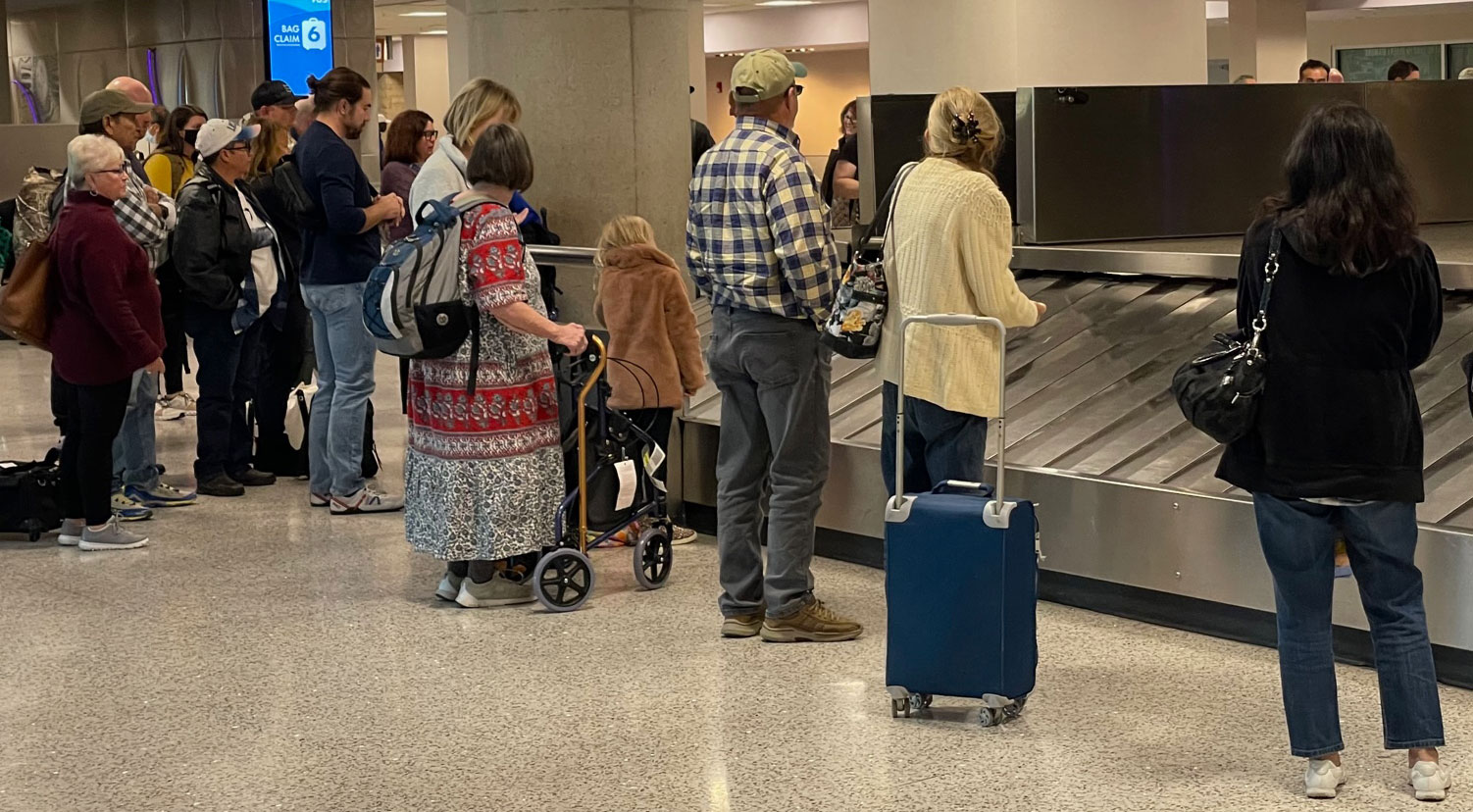 Passengers at Tucson International Airport wait to pick up their luggage in November 2022.
Tony Paniagua / AZPM
The number of passengers flying in and out of Tucson International Airport during the holidays is expected to be up 25 percent this year.
Officials with the Tucson Airport Authority say 210,000 flyers are expected between December 17 and January 2.
While the airport has added some new flights in the past year, the main reason for the increase in holiday passengers this year is larger planes.
"Our mainline carriers like Southwest Airlines, Delta, United and American have flexed up onto bigger aircraft types to ensure that the increased demand for travel could be met through the same destinations, just with bigger aircraft," said Tucson Airport Authority Chief Communications Officer Austin Wright.
He added that those larger planes are typically full or nearly full.
More travelers could mean fuller parking lots and longer lines at check-in and TSA checkpoints.
"We recommend two hours before your flight, even though it's a pretty simple airport to use," said Wright. "We think it's best to be early rather than late just because we're expecting so many travelers this holiday."
He also added that people who are picking up recently-arrived passengers should utilize the cell phone lot rather than waiting at curbside pick-up locations.