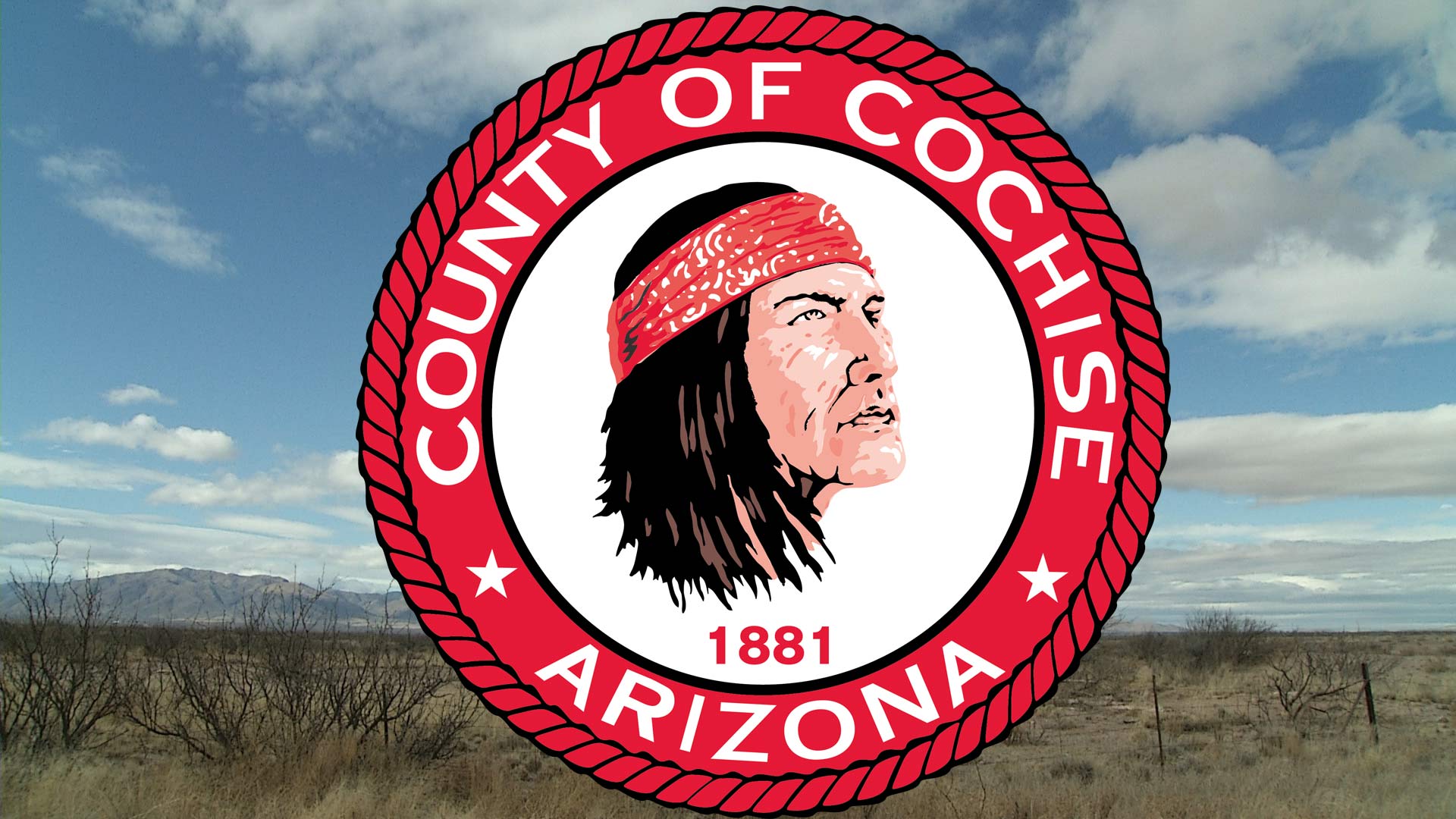 The seal of Cochise County.
Cochise County will hold a special election on May 16 on the creation of a Cochise County Jail District. Voters will be asked to approve an excise tax of a minimum of .5% or one-half cent for no more than 25 years.
It's the latest effort for the county to build a new county jail. Cochise County Public Information Officer Jane Montgomery said that the federal government has pledged $20 million for the new jail but the county will need to come up with the rest.
The county plans to inform voters across the county by scheduling six town hall meetings in Bisbee, Benson, Douglas, Willcox, Sierra Vista, and Palominas Elementary School.
While dates and times for these meetings have yet to be determined, Montgomery said that the meetings will take place from March 27 to April 7, 2023, Monday-Friday at 6:00 p.m.
According to a press release from Cochise County Clerk of the Board Tim Mattix, the board is looking for Cochise County residents to also submit arguments "for" and "against" the proposed jail district excise tax.
He said that these arguments cannot be more than 300 words in total.
These arguments must be submitted both electronically and on paper. Residents are instructed to email arguments to board@cochise.az.gov and to deliver their arguments to the office of the Clerk of the Board of Supervisors at Building G, 1415 Melody Lane, Bisbee.
The deadline for these arguments is 5:00 p.m. Wednesday, February 15, 2023.