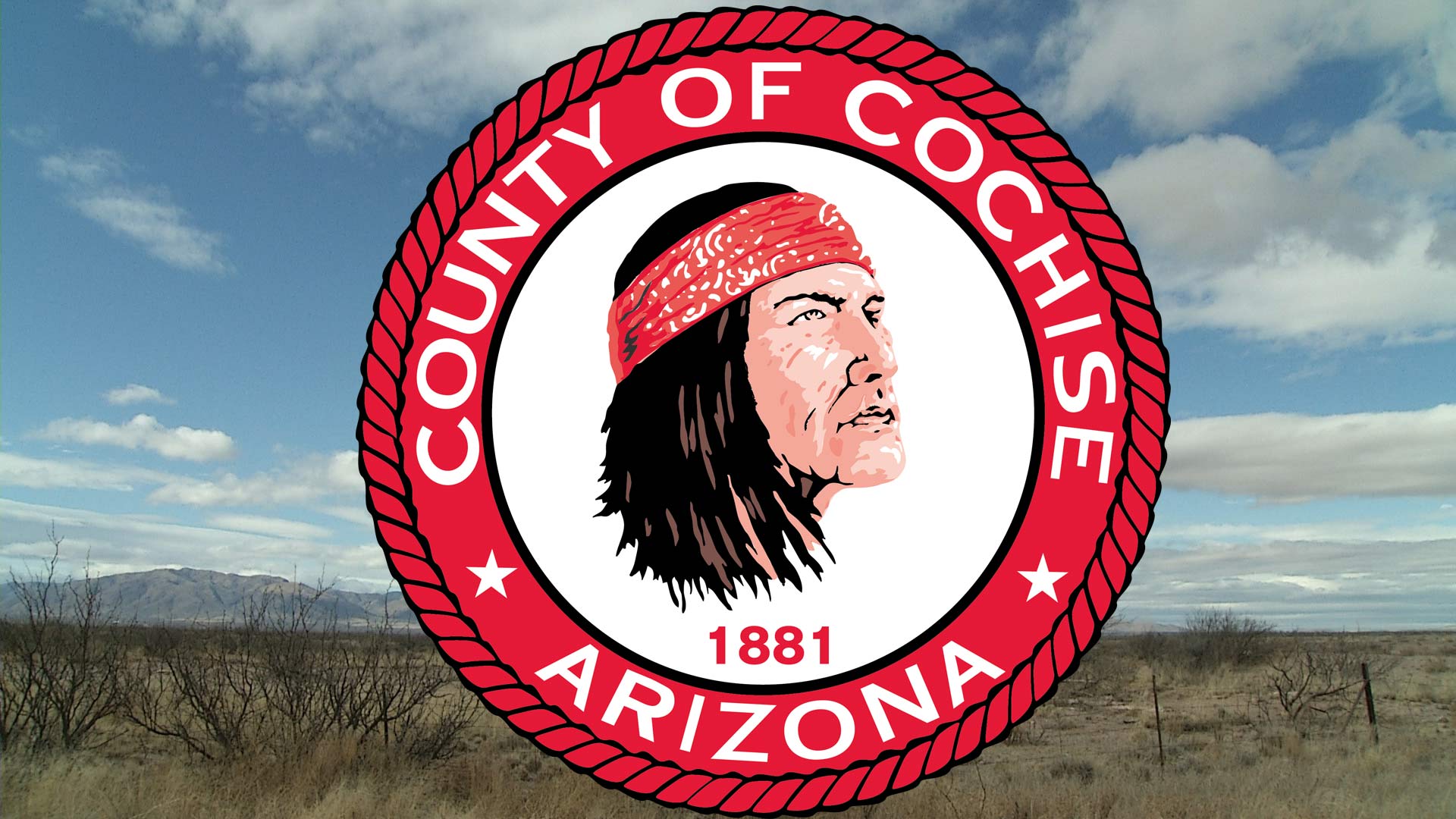 The seal of Cochise County.
Changes appear to be coming for who runs elections in Cochise County.
The Washington Post first reported that Elections Director Lisa Marra is leaving her position. When contacted by AZPM, Marra said due to HR policies she could not discuss it but when asked about a replacement, she said she was not sure what the plan is, but noted that it is up to the county administrator.
Cochise County Public Information Officer Jane Montgomery echoed Marra's statement, and also says that because of policy, the county has no further comments at this time.
Cochise County Supervisor Ann English, who's a Democrat, thanked Marra for her service in an email to AZPM.
"She has done an outstanding job in that position for years," said English in an email. "There is one position left in elections who will continue to do the day-to-day work. Both the Director and Assistant Director will be advertised since the assistant retired recently."
Marra's departure follows the heat from efforts by Republican Supervisors Tom Crosby and Peggy Judd to sue Marra last November as part of their efforts to coerce her to administer a 100% hand count of the 2022 midterm election, an act which violates Arizona's election law.
Then-Secretary of State Katie Hobbs sued the board of supervisors for their continued delay to certify the election results past the state's deadline.
Pima Superior Court Judge Casey McGinley ordered the board to convene in an emergency meeting on December 1st to certify the election results. Judd and English voted to certify whereas Crosby elected not to attend nor vote on the matter.
The board of supervisors did vote to approve the payment of the legal representation for Marra, which totaled $30,715.50, during their meeting on Tuesday.