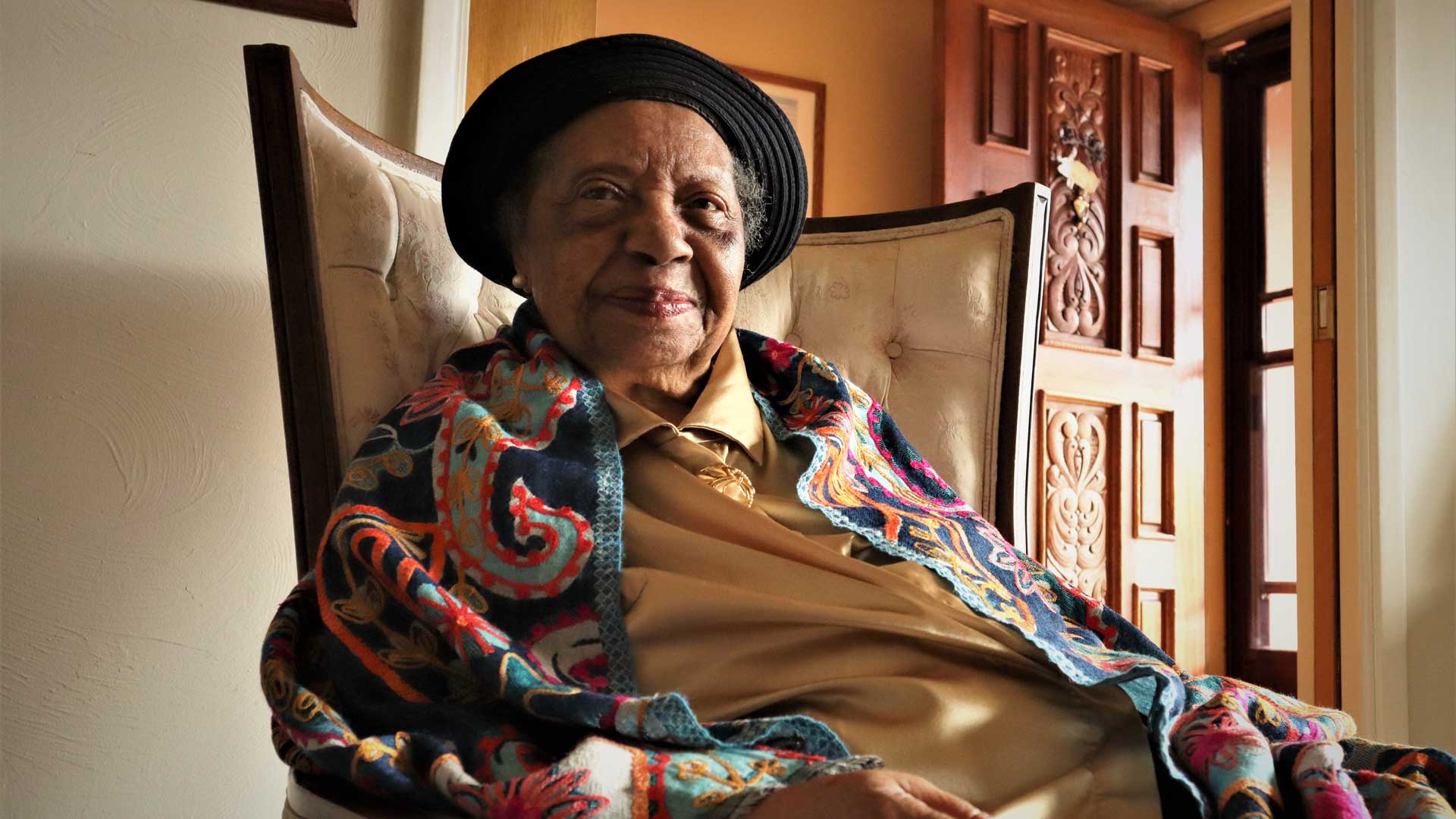 Dorothy Tompkins
What makes a community? It may not necessarily be in the bright lights, rolling of bikes, or colorful kites gliding across the sky.
For Dorothy Coston-Tompkins, it's about service, investing in people, and creating spaces and opportunities for everyone to have their voices heard.
"I think the spirit, without me knowing it, was lifting someone up was within me," said Tompkins.
Tompkins, who's 92, first came to Sierra Vista when her late husband, 1st Army Sergeant Hubert N. Tompkins, was stationed at Fort Huachuca in 1967.

If the name Tompkins sounds familiar, that's because it is. Sierra Vista's Tompkins Park, located at the corner of 7th Street and Buffalo Soldier Trail, was dedicated to Hubert on June 16, 1990, in honor of his service to the City of Sierra Vista for his work in the Sports Division. The 20 acres for the park were donated to the city by contractor Lloyd Fuller, who insisted that the park be named in Hubert's honor.
In the more than 50 years she's spent in the mountain view city with her four children, Tompkins has played an active role as the first president and co-founder of the Greater Huachuca Area Branch of the National Association for the Advancement of Colored People. She also is an active member of the Greater Huachuca Democratic Club and has worked to help community members be politically informed and active.
Tompkins says the Greater Huachuca Area Branch of the NAACP was formed out of racial discrimination issues that Black soldiers experienced while stationed at Fort Huachuca. She says that there were issues with housing, employment, and education discrimination too.
"Went down to the school and found out they were putting kids out of school right and left, expelling them for any little thing," Tompkins said. She said the branch would coordinate with the commanding officer on Fort Huachuca to resolve most discrimination issues.
Connie Johnson, who was a teacher on Fort Huachuca and a long-time friend of Tompkins, said that her and Tompkins' activism in the NAACP and democratic party spurred from their upbringing in segregated schools and facilities.
"She and I both came from families that were very active in things," said Johnson. "Coming from Florida, I was in a town where it was still schools for Blacks and schools for whites … She ran into some of the same type situations. So, that's why we were kinda concerned and we knew that it was important to work on getting that changed … We knew from early on that there were a lot problems that needed to be worked on concerning race."
But connecting people with resources isn't just a calling for Tompkins, it's nature. Tompkins was a librarian by trade. She worked as a librarian first at Virginia Theological Seminary for seven months, then for the U.S. government serving on Ryukyu Island in Okinawa, Japan, and then for 23 years in Panama and Fort Huachuca.
She said her career choice stemmed from a love of reading, which rooted back to her childhood growing up in Burgaw, North Carolina.
"One of my teachers at my high school started the library in the school, my last year of high school," Tompkins said. "And I always loved to read. But we had no public library. The public library, only whites could go to the public library …
"So I would go down, I helped them unpack books and do whatever had to be done," she continued. "But in the summertime, I'd go in and help the kids out in the library. In the summertime, I had something to do, and I had plenty of books to read for the first time in my life."
It was on Ryukyu Island in 1957 where she met the love of her life, Hubert.
"We had a lot in common when we got to know each other," said Tompkins.
She said the pair shared a love of learning. Hubert had ambitions of becoming a city manager and studied business management at the University of Maryland and continued on to the University of Arizona until he passed away at the age of 40.
When it comes to giving back to the community, Tompkins says this was something that her parents modeled.
"I hate selfishness," said Tompkins. "My mother was a seamstress. My mother, you come in here in the house right now and you say 'well, I would've zipped it up but my zipper is broken.' My mom would 'Why are you talking? Give me that jacket, let me go fix the jacket, let me fix the zip on your jacket.'"
Current president of the Greater Huachuca Area Branch of the NAACP Stephanie Walls says that Tompkins' contribution to the community has been a strong influence on the community.
"She's very truthful, she's very honest and she will tell you exactly what's on her mind," said Walls.