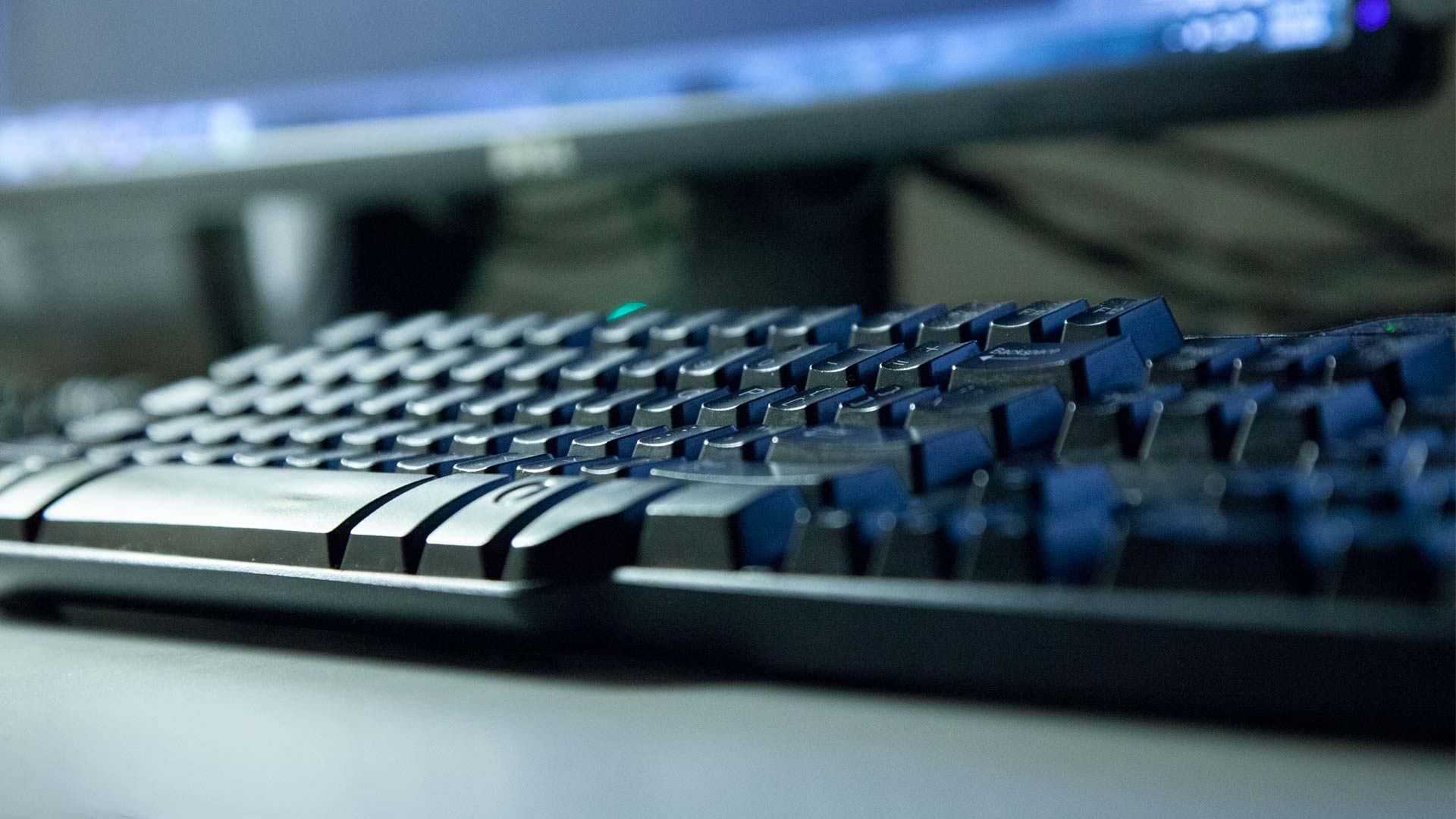 A keyboard on a desk.
AZPM
Residents in the town of Huachuca City will soon have high-speed internet thanks to an expansion of Cox Communications. Officials at Cox and the town mayor said that it will not only help bolster the town's infrastructure but also boost its economic prospects as well.
Cox Communications Director of Infrastructure, Planning, and Enablement Todd Niesen says that roughly 15 and a half miles of fiber optic cable will be installed both aerially and underground, which will bring 1 gig upload and download speeds for residents.
"Basically, it will be a fiber optic drop directly from our critical facility, all the way into Huachuca City throughout the community, and then, directly into the consumer's home," said Niesen.
Cox will be discussing the project in a public meeting at the Huachuca City Community Center on March 8 from 5 p.m. to 7 p.m.
Nisen said that Huachuca City has historically been an underserved community for internet coverage.
"Currently the provider there is unable to provide speeds that the government would consider high-speed internet," Nisen said. "And so, that's what Cox is going to bring to the community."
Huachuca City Mayor Johann Wallace says that the town of about 1,600 residents only has speeds of 25 megabytes down and five-megabyte upload for $89 dollars a month.
"We have access to fixed point wireless internet," said Wallace. "So just the cost per megabyte is pretty bad. That suffers due to line-of-sight issues. So, during monsoon season when we get those heavy downpours, you lose internet. Not because you lost power, but because you lose that line of sight."
Wallace said currently, most residents have to rely on their cell phones for internet access. He added that with Cox's service expansion, folks will now have the ability to get high-speed internet access through their home.
"And not have to worry about their cell phone with data caps, slower speeds, throttling and things like that," said Wallace. "So really, once the word starts getting out more to our residents, they're going to realize that they can actually get internet, and they feel like they belong to the larger world because they can get online. They have access to the same type of connectivity, same type of internet that places like Phoenix, LA, San Diego and everybody else has access to."

Niesen also said that the upgrade will likely help boost the town's economic prospects and draw as well.
"Huachuca City not having a more robust network, has inhibited them from probably growing as an economic, thriving community because a lot of the people that work in the military industries and the intelligence industries are unable to go there and work from home," said Niesen. "This in turn, as the mayor would state, allows them to probably change the economic status and the overall health of the community by allowing people that wouldn't maybe normally look at Huachuca as a living destination, to perceive that as something that might be much more viable."
Niesen said that the project was 100% privately funded by Cox and is worth several million.
"There is no community or county infusion of money on this," said Niesen.
He says construction began in January of this year, and that Cox hopes to wrap up installation by the end of 2023.
"We've already put in several miles of fiber, both aerial and underground," said Niesen. "Right now, we're working on establishing the final pieces to build the tie from Sierra Vista into Huachuca. That's a fairly long run, it's about six-and-a-half miles … But we're hoping to be beginning releasing units in late Q2 (Quarter 2) of this year, and then, just continuously until we're done, probably somewhere towards the end of 2023."