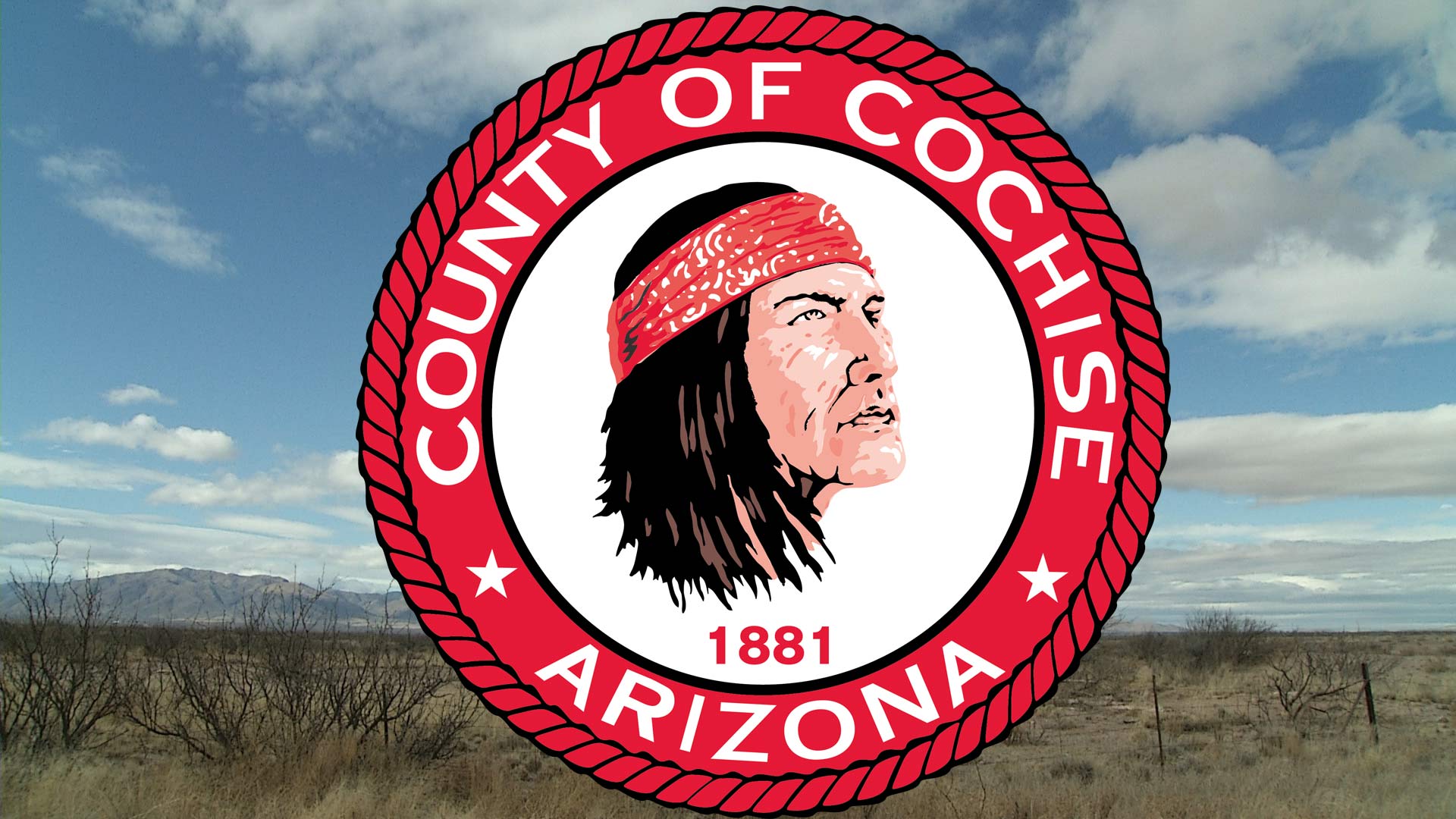 The seal of Cochise County.
Leadership positions among the Cochise County Board of Supervisors have changed, as the board unanimously decided to elect District 3 Supervisor Peggy Judd as the new chair and District 1 Supervisor Tom Crosby as the new vice chair of the board.
The two Republican supervisors have taken the helm of board leadership amid scrutiny from constituents over Judd and Crosby's efforts to promote a 100% hand count of the 2022 election — contrary to Arizona law — and Crosby's refusal to canvass that election.
Judd had twice previously turned downthe nomination to be the chair, citing concerns about her ability to attend meetings due to her husband's health.
But now, Judd said during Tuesday's meeting her husband's health has improved, she's excited to hold the chair position again and praised District 2 Supervisor and board chair Ann English's leadership.
"I rather enjoyed being the chair once before, and I'm excited to have that responsibility, but I do not expect that I will do — I will be as solid as you (English) are," said Judd. "As it appears at this time that Supervisor — Madame Chair English and myself are not planning on running again. And so, this is my chance to lead the board — which I adore, I love this county."
The change comes after the Recall Tom Crosby campaign failed, coming roughly 500 signatures short of gathering the required 4,865 signatures needed to trigger a recall election for the District 1 Supervisor.
Three members of the public spoke in opposition to Crosby and Judd's new positions. An additional two members of the public noted their opposition, but did not speak. Only one member of the public voiced their support for Crosby and Judd.
Crosby and Judd's new positions take effect May 23.