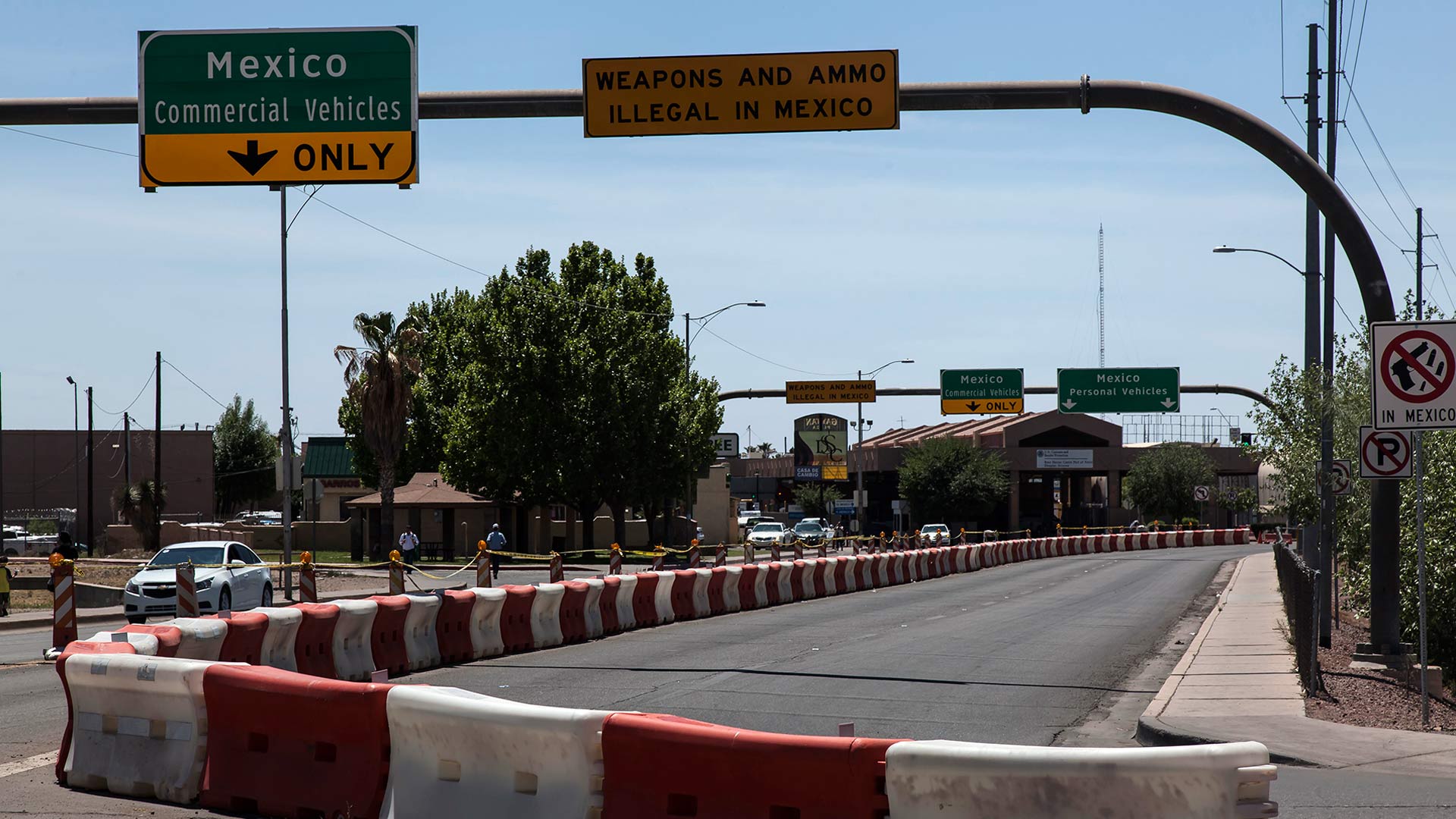 The port of entry in Douglas, Arizona in April 2016.
Steve Riggs, AZPM
The international trade value through Cochise County's two ports of entry is down according to a recent report by Cochise Economy.
The report shows that in 2022, the value of international trade coming through the county's two ports of entry in Douglas and Naco totaled at $2.6 billion, which is an 11.9% decrease in comparison to 2021.
The total value of imports saw the largest decrease of 13.9% in comparison to 2021, as their 2022 value came in at $1.5 billion. Exports saw a 9.1% decrease and had a total value of $1.1 billion.
While the Douglas Port of Entry is the largest of the two ports in Cochise County, its trade volume declined by 12.6%, with exports being down 9.5% and imports being down by 14.7%.

However, trade volume at the Naco Port of Entry is up. The smaller port saw a 14.6% increase in trade volume in 2022, with exports sliding down by 1.1% but imports sky-rocketing by 91.1%.
Cochise Economy is an economic data website created in partnership with Southeast Arizona Economic Development Group (SAEDG) and the Arizona G&T Cooperatives.