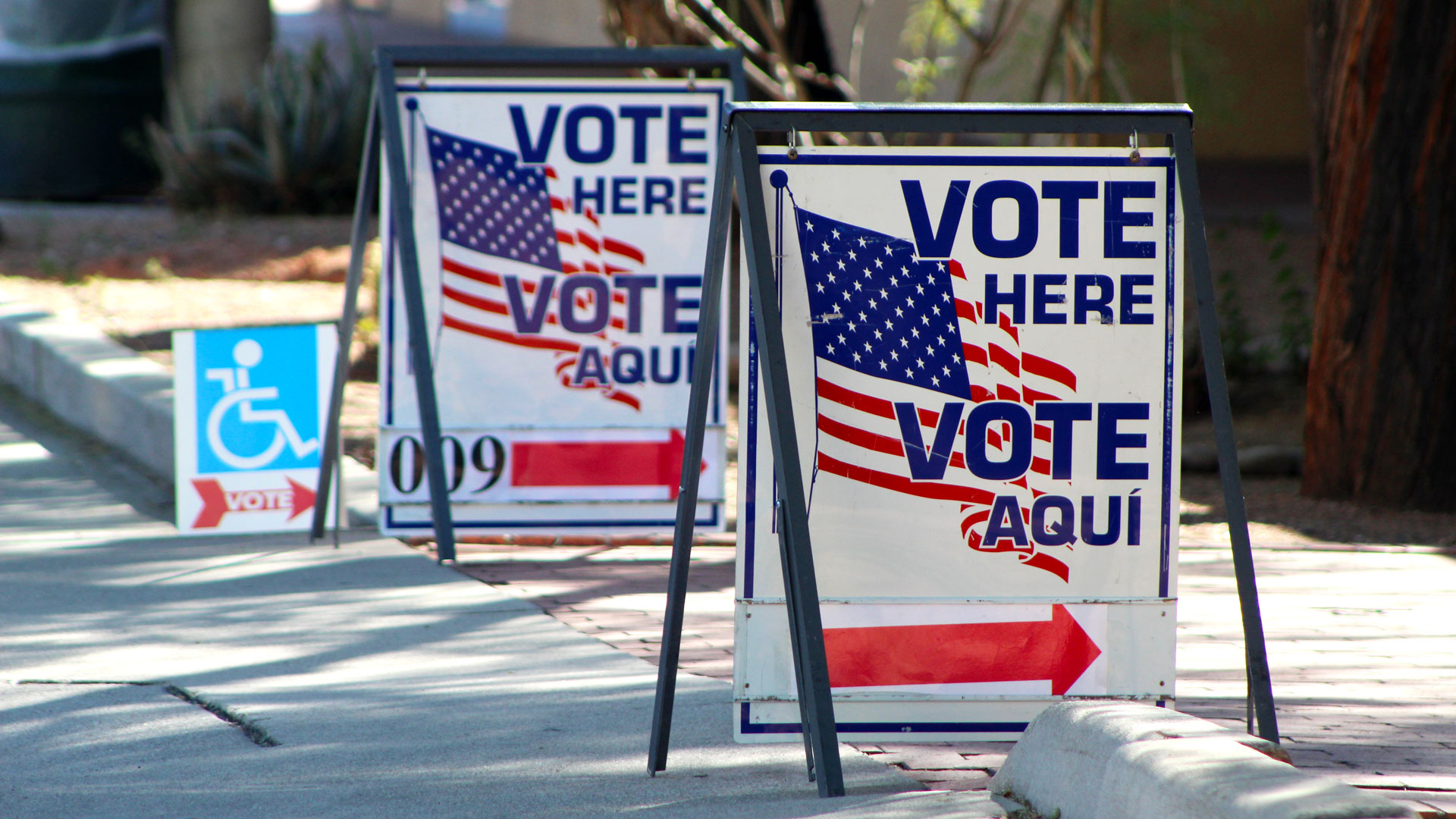 Two "Vote Here" signs sit outside the Armory Park Center on Tuesday, Nov. 8, 2022 in downtown Tucson.
Paola Rodriguez/Arizona Public Media
Updated 8:00 P.M. May 17, 2023
Cochise County officials counted an additional 2,079 ballots on Wednesday. The votes did not change the overall outcome of the race. They said in a statement to the media there are still 157 ballots that have signature verification questions that must be answered by Friday.
Election officials in Tucson did not provide any updates on Wednesday.
---
Voters in Tucson turned down a 25-year franchise agreement with Tucson Electric Power by a 55%-45% margin. Turnout was about 21.69% when the preliminary results were posted shortly after 8:00 PM.
Prop 412 would have continued TEP's franchise fee for another 25 years while adding an additional .75% Community Resilience Fee. For 10 years, that money would have helped pay for TEP's burial of electric lines. The remaining money would go to help the community with plans to combat climate change.
In Cochise County, voters approved a half-cent sales tax increase to cover the cost of a new jail. The 25-year increase was approved by 52%-48%.

About 30% of registered voters in Cochise County cast ballots in the special election.
Both elections were conducted by mail.

Officials in Tucson and Cochise County will continue to count and verify ballots for the coming days.