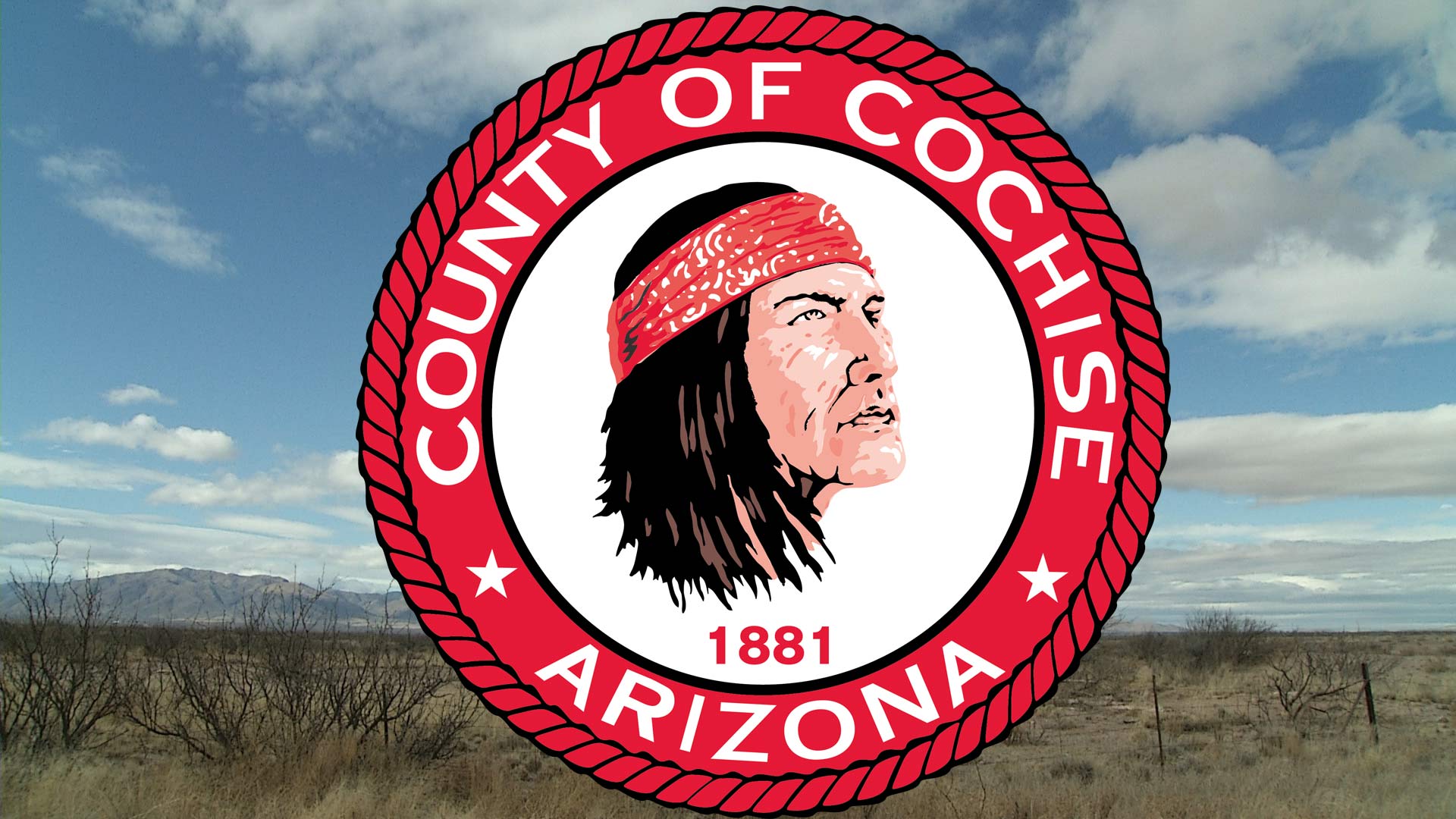 The seal of Cochise County.
The Cochise County Board of Supervisors approved the transfer of $40,000 dollars to the Elections Department during its regular meeting Tuesday.
County Administrator Richard Karwaczka said that the funds are to enable the department to pay its employees through the end of this fiscal year.
"Currently, the personnel line is running in the red," said Karwaczka Tuesday. "So, this additional money will keep them back whole and be able to pay the personnel till the end of this fiscal year."
The end of the county's fiscal year is June 30. The new fiscal year begins July 1.

District 1 Supervisor Tom Crosby read out an email that he said was from Cochise County Recorder David Stevens stating that the Paid Time Off or PTO payments for two employees that left the elections department caused a deficit.
$33,154 of the $40,000 total transfer will go towards paying the salaries for the remaining staff.
AZPM contacted Stevens for clarification about if the PTO payments were one-time payments and if the PTO payments were issued for the two staff member's unused vacation time, but he has yet to respond.
The board also approved the use of $550,000 to cover overtime and mileage at the Cochise County Sheriff's Office. The money is from the Arizona Department of Homeland Security.
An additional $11,248 was also approved for purchasing equipment.
Lieutenant Ken Foster with the sheriff's office said the funds are a part of AZDHS' Operation Stonegarden Grant Program. The funds are recurring.
"The Sheriff's Office has participated in Operation Stonegarden grant program for many years," said Foster. "The overtime and mileage funding are utilized in coordination with our federal law enforcement partners to identify and deter the trafficking of humans and illegal drugs into the United States, specifically in our county."

Foster added that the grant also reimburses the county for $50,000 dollars for costs associated with county vehicles being used to support the public safety mission of the grant.
The Cochise County Sheriff's Department also was approved to use $1.5 million dollars to establish a county-wide, secure communications system between local schools and the sheriff's department.
District 2 Supervisor Ann English asked what the funds will be used for. Cochise County Superintendent of Schools Dr. Jacqui Clay said that the funds will be used on the vendor, Navigate360, who will provide a secure way to exchange school maps and building floor plans and manually activated panic button alarm systems.