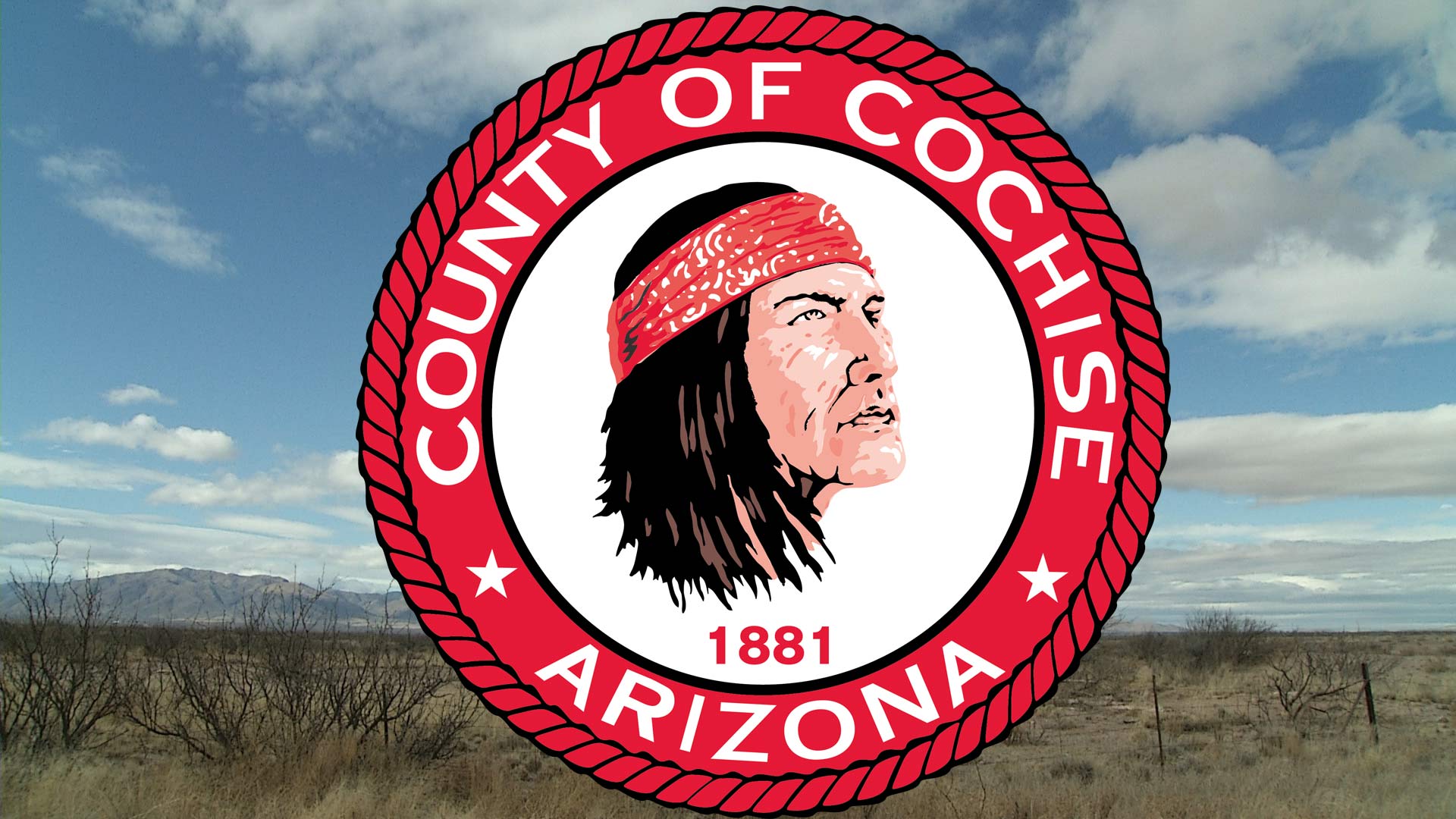 The seal of Cochise County.
This article has been updated as of 9:20 a.m.
The Environmental Defense Fund has voluntarily withdrew their lawsuit after Cochise County pulled the initiative aiming to remove the Douglas Active Management Area from the November ballot after multiple errors in the filing process were found.
After the Environmental Defense Fund (EDF) filed a lawsuit against Cochise County Wednesday for initially approving a citizen initiative that attempts to remove the Douglas Active Management Area (AMA), the county has now found the lawsuit has merit and has removed the initiative from the November ballot.
Cochise County Elections Director Bob Bartelsmeyer confirmed Thursday that he and County Recorder David Stevens met with the Cochise County Attorney and found that the complaint filed by the EDF was valid, which cites multiple errors in the petition-filing process and the language presented to voters by the Political Action Committee Save Our Water.
Save Our Water committee is led by McNeal resident Ann Waters.
The EDF lawsuit stated that Bartelsmeyer permitted Save Our Water to submit more than 2,100 signatures in separate batches, which is prohibited. The suit claims that the Save Our Water committee first submitted 634 signatures on 52 petition sheets to Bartelsmeyer on July 6, and then, submitted an additional 1,483 signatures on 123 petition sheets a day later. Attorneys claim once a receipt is given for the initial petitions more signatures cannot be added.
The complaint also claimed that the description of the initiative was faulty in its language, assuming a citizen initiative can repeal the Douglas AMA and re-establish the previous Irrigation Non-Expansion Area or INA. But the suit claims there is no legal way for voters to get rid of the AMA. It also says the creation of the AMA dissolved the INA which means there is no INA to put in place and one cannot be created by voters.
According to the lawsuit, each petition circulated by the Save Our Water committee did not require signers to attest that they live within the Douglas Groundwater Basin. All that the petition asks signers to attest to is that they are "a qualified elector of the state of Arizona, county of Cochise."
The signatures submitted by Save Our Water committee were initially approved on July 13. In the 2022 general election, 52.52% of voters within the Douglas Groundwater Basin voted "Yes" for the Douglas AMA and 44.14% voted "No."
EDF Action Lawsuit

View at Google Docs
|

Download File