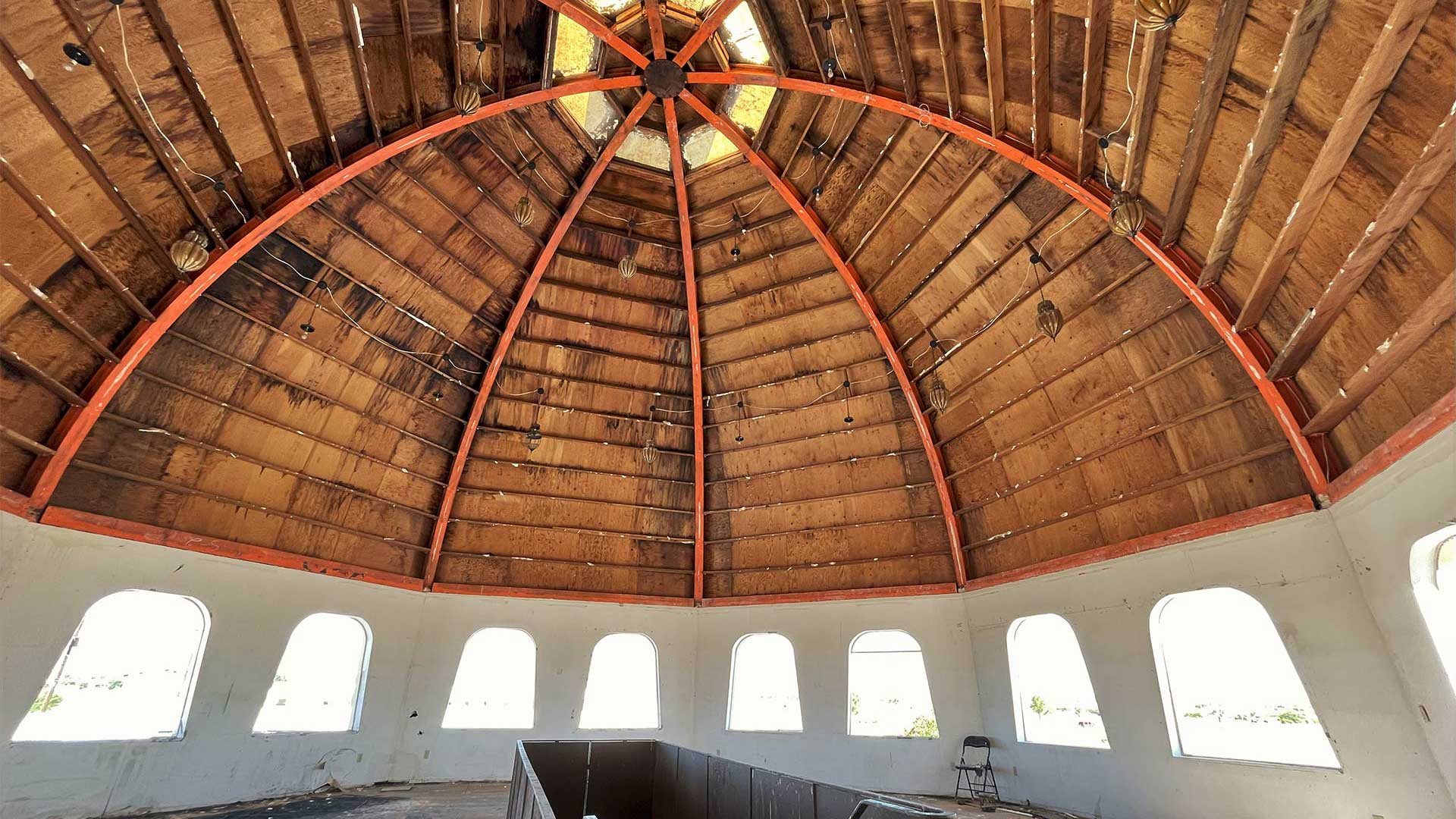 Inside the dome atop of the Tabernacle of the Miracle Valley Bible College in Cochise County, AZ. July 31, 2023.
Summer Hom, AZPM News
The Miracle Valley Bible College Property is up for auction in Cochise County. Its auction starting price is $325,000, but it has a total cash value of $1,208,969, according to the listing.
The property was deeded to the state and placed in the care of the Cochise County Board if Supervisors last year when the previous owner failed to pay more than $500,000 in property taxes.
The nearly 40-acre property was the site of the Miracle Valley Bible College, founded by Pentecostal evangelist Asa A. Allen in 1958.
But the property's condition isn't what it used to be. Windows are broken in many of the buildings, and parts of the roofs have collapsed, leaving the buildings open to the elements. Owls, hawks, and other wildlife have taken refuge in the buildings. The boy's dormitory has extensive fire damage and it and three other buildings contain asbestos.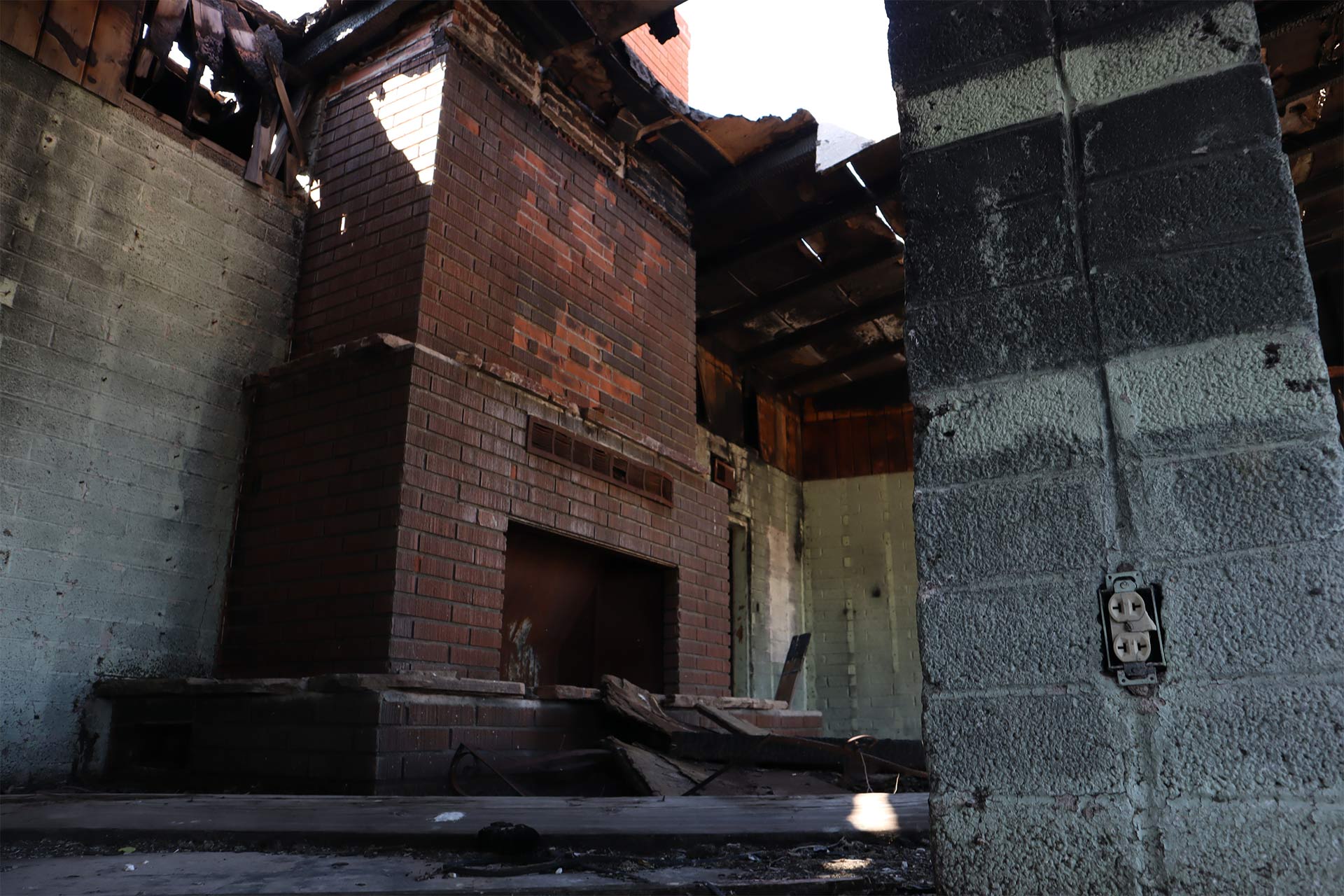 The fireplace and common area inside the boys dormitory on the Miracle Valley Bible College campus. The boys dormitory suffered fire damage. July 25, 2023.
Summer Hom, AZPM News
The Cochise County Development Services Department has previously recommended that the board of supervisors consider demolishing some of the condemned structures. But some members of the public, identifying themselves as advocates for the bible college's restoration, don't want the county to remove any building from the property, even with their current conditions.
They claim that since Arizona's State Historic Preservation Office has determined that the property is eligible for listing in the National and Arizona Registers of Historic Places, they don't want history removed.
Bids open on the property on September 11 and close on September 22. The listing can be found on Public Surplus' website.