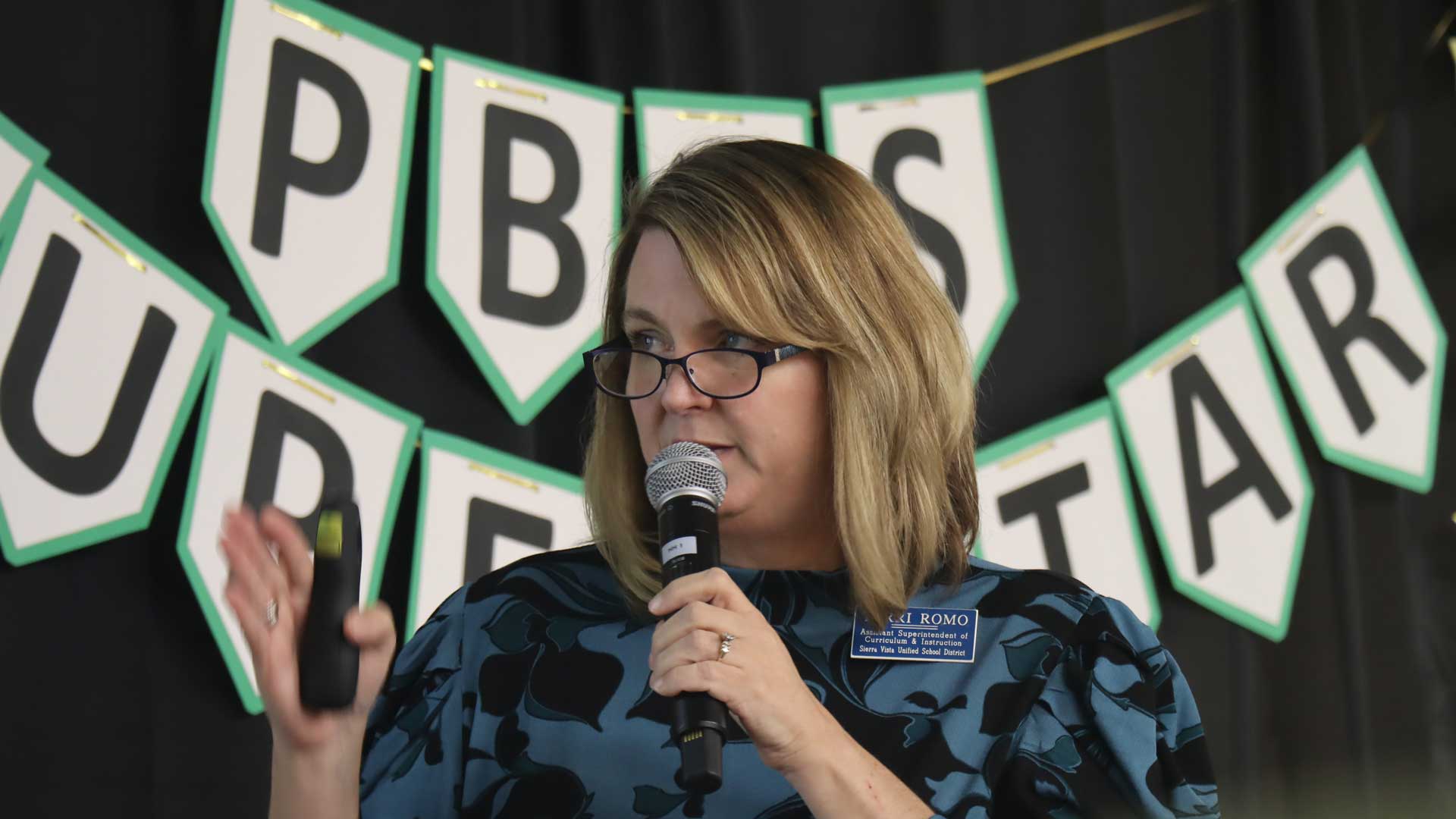 Sierra Vista Unified School District Assistant Superintendent of Curriculum and Instruction Terri Romo.
Summer Hom, AZPM
The Sierra Vista Unified School District announced last week that they would receive $5 million in grants from the Office of the Governor to address educational disparities.
The grant, titled the Negative Impacts: Educational Disparities and Teacher Professional Development Grant, is a portion of $50 million distributed statewide by Governor Katie Hobbs.
In Sierra Vista, the $5 million will primarily help fund programs aimed at filling educational and social gaps from extended periods of online learning.
Sierra Vista Unified School District Assistant Superintendent Terri Romo said she still sees these issues in the classroom, especially social development in younger students.
"Some of them attended kindergarten, a lot of it, online, and didn't get all those socialization skills," she said.
The grant money will also fund remedial programs for math and language arts through the online learning platform Dreambox in hopes of raising performance in those subjects.
Further funding will go towards bullying prevention and a Behavior Support Program to address behavioral challenges.
Romo said the funding is generous enough to address both social and educational needs.
"These funds allow us to differentiate based on the need, whether it's that social or emotional side of the house, or if it's an academic need, we have systematic approaches built in to support all of them," Romo said.
The grant funding will also be used for professional development, including the cost of college courses for SVUSD teachers.