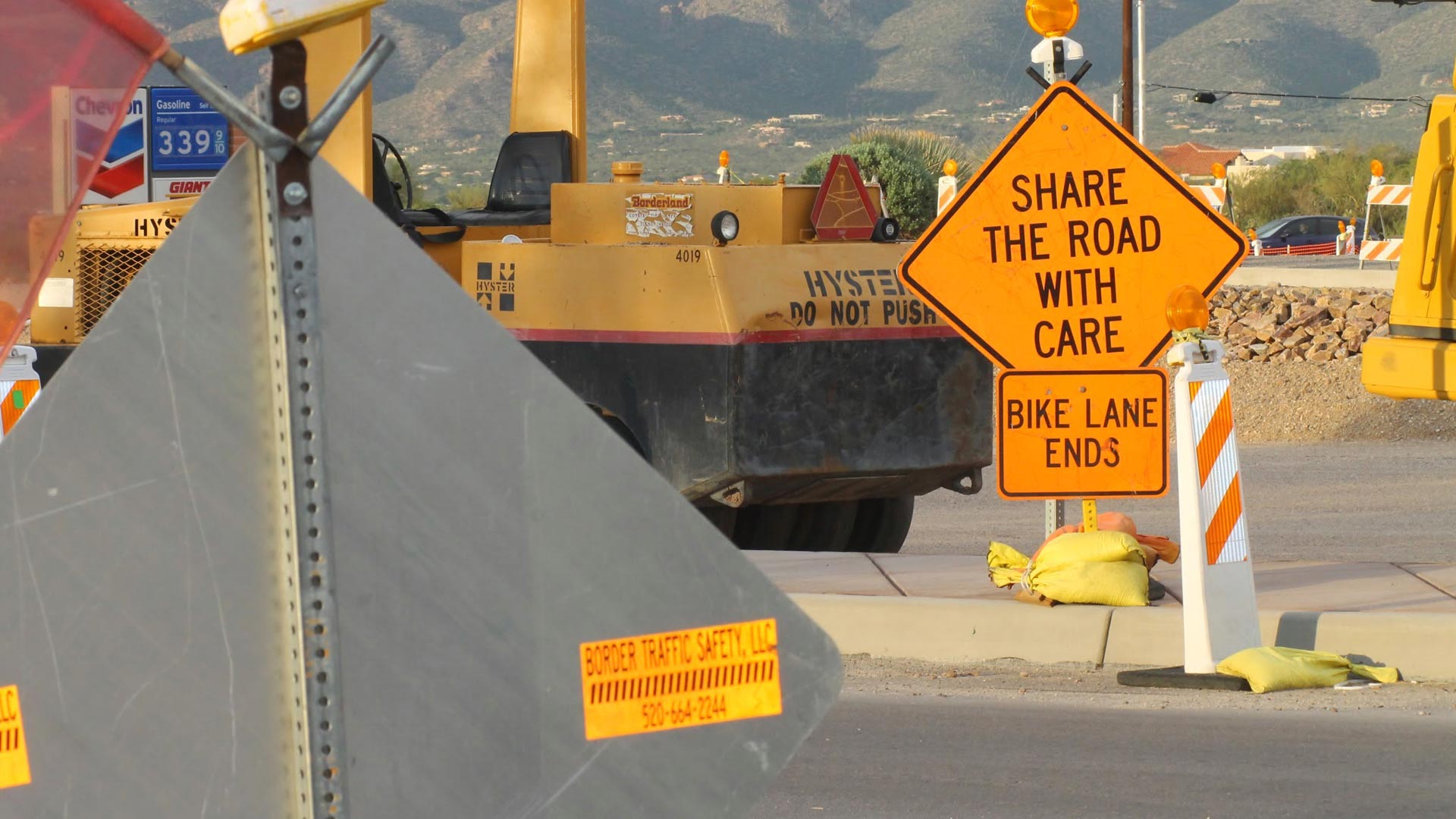 AZPM Staff
The Arizona Department of Transportation has released a tentative five-year plan for upcoming projects and will seek comment from the public in Tucson Friday morning.
The meeting will take place at the Tucson City Council Chambers at 9 a.m.
The plan includes several projects in Southern Arizona, some of which saw their start date moved up.
"We are doing that because of federal funding increases, grants, state budget appropriations, and so that's allowing some of these projects to move forward on a quicker timeline," said ADOT's Laura Douglas.
Projects in Southern Arizona include:
The widening of Interstate 10 from State Route 87 to Picacho, and from Earley Road to the Interstate 8 interchange.
The reconstruction of State Route 189, also known as Mariposa Road, in Nogales.
Continued or new expansion of interchanges along Interstate 10 at Ina, Ruthrauff, Country Club and Houghton roads.
The tentative five-year plan can be found here.
Those who cannot attend can instead comment through an online survey, by email at fiveyearconstructionprogram@azdot.gov, or by phone at (855) 712-8530.
The comment period ends at 5 p.m. on May 30.