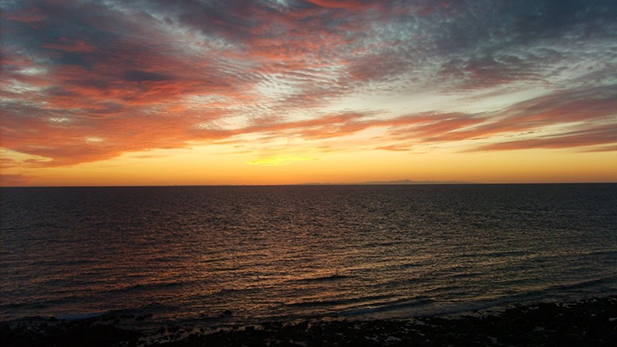 Arlene Islas, AZPM
MEXICO CITY — It's that time of the year when many Arizona residents decide to travel south, either to take a break or visit relatives in Mexico. And once again, the Sonora government has implemented a program to increase safety and assistance to those travelers using their roads.

The operation is coordinated between the federal and local police, and the immigration and tourism authorities, and it's part of the "Programa Paisano." It focuses on helping those who come from across the Arizona border, like filling immigration forms or finding routes.
Héctor Platt heads the Tourism Office of the State of Sonora. He said they typically expect a significant increase of visitors coming from the U.S. during this time of the year.
"From Dec. 9 to Dec. 23, it's around 50,000 cars that flow through our highways and our cities in the state of Sonora," Platt said.
Platt explained that the government has built a camp right outside the Nogales port of entry to offer assistance. Police supervision will increase on the main highways until January 6.
As the flow of visitors across the state will go up, Platt also expects a positive impact in the local economy, particularly in the restaurant industry.