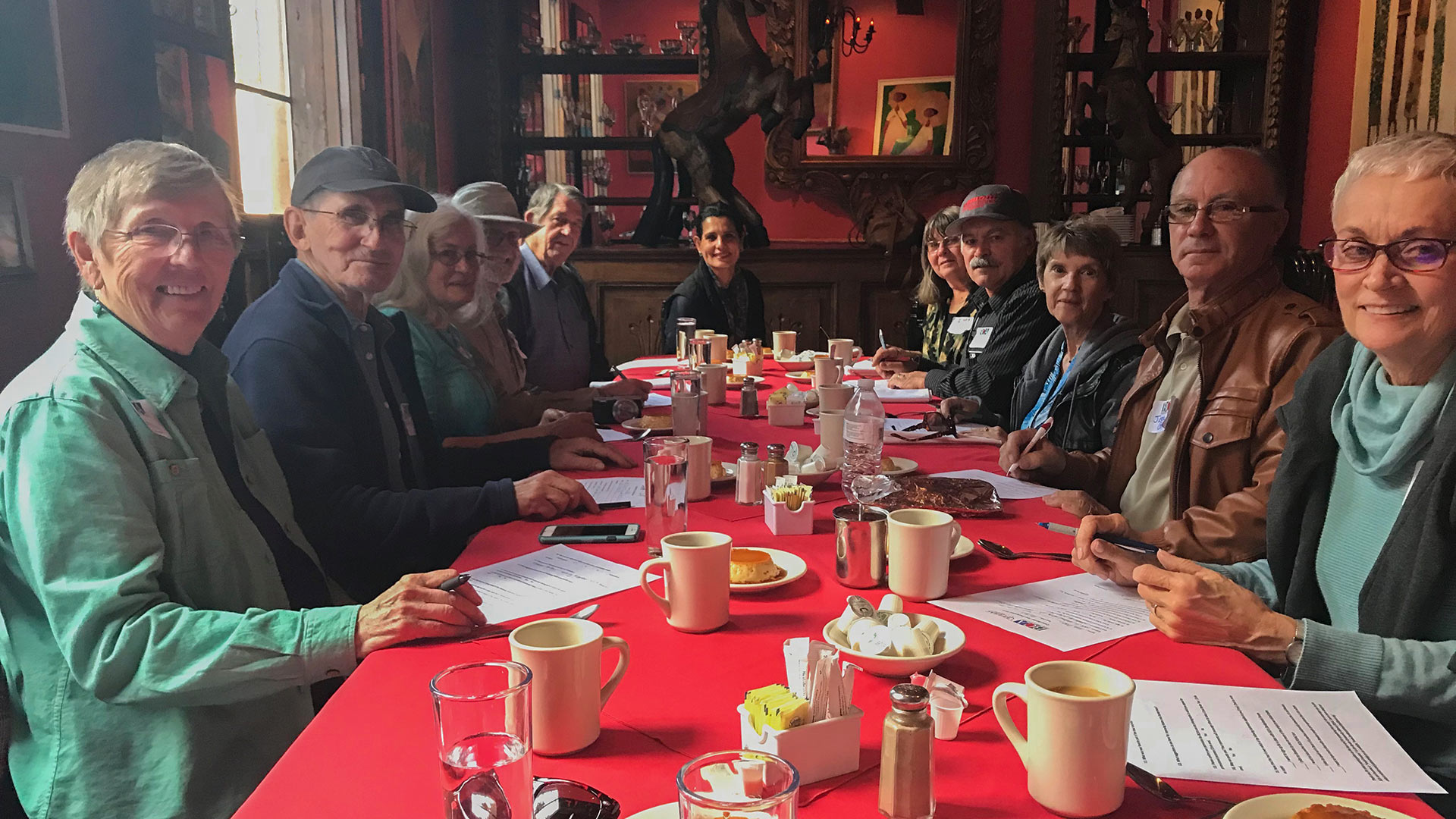 A tour group with the Community Border Alliance in Nogales, Sonora.
Nancy Montoya, AZPM
It started five years ago by a group in Green Valley frustrated over what they called, "a distortion of the border."
John Hess, the current executive director of the Border Community Alliance said the group wanted to show especially winter visitors that it was safe to cross into Mexico.
The mission of BCA is to familiarize those who have never been across the border to better understand and meet the people of Mexico.
They are small tours, only around 10 people at a time. Some of the travelers support progressive immigration policies, but not all. Royal Martin wanted to see for himself.
"I'm a lifelong conservative Republican," said Martin.
He and his wife just moved to Green Valley from Colorado. He liked the fact that instead of going shopping or sightseeing, this tour group visits local nonprofits and families who are doing the best they can with what they have.
There was a wheelchair factory that employs those with handicaps and an autism center for 27 families, run mainly by parent volunteers.
"What was most surprising about both of those is how they are sort of indigenous industries and indigenous efforts to solve their own problems" he says.
Steve Hoffman and his wife Nancy walked across the border in Nogales. Within minutes they and 10 others were met by a tour guide and off they went to see the side of Nogales, Mexico, few tourists ever see.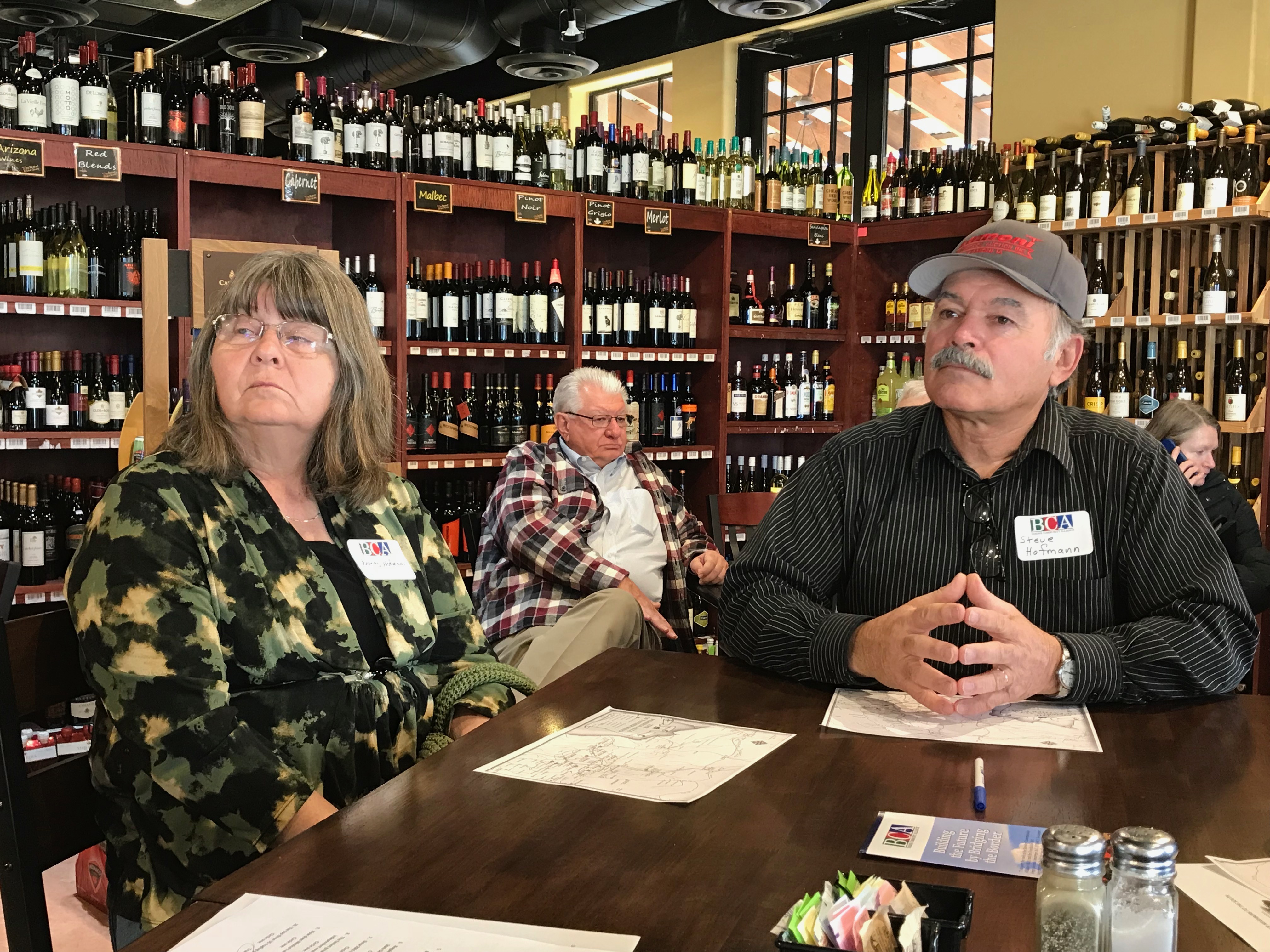 VIEW LARGER Nancy and Steve Hoffman, from Iowa, on their first trip to the border.

Nancy Montoya, AZPM
The Hoffman's have never been to Mexico. They are farmers from a rural Iowa here to visit the border.
"I have felt some discomfort a number of times during the day," said Hoffman. "But in spite of that, so many things are going on here that are good that we and we ought to see going on in America and I don't hear about this stuff in America."
Donald Trump won the state of Iowa. Hoffman said, an anti-immigration stand was part of the reason. But he believes things are changing in his state.
"I hear from around the state. I hear people talking here, there and yonder, and I think the tide is turning. I really think that people are more appreciating the ability for these people to come up there and work and not be hounded by INS."
The experience, said the Hoffmans, made them realize that they had a lot in common with the hardworking families they met.