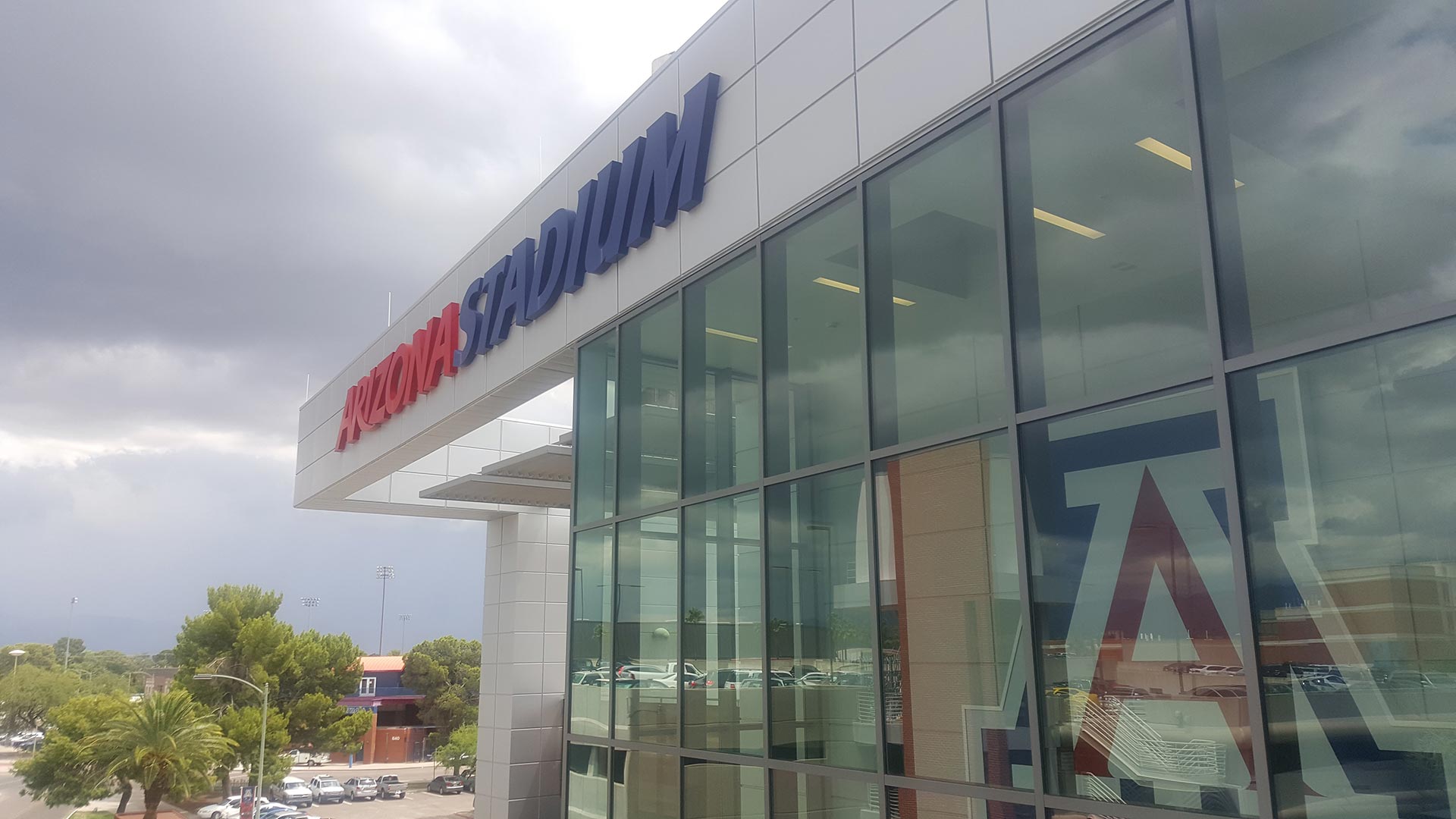 The outside of the Lowell-Stevens Football Facility at Arizona Stadium.
AZPM Staff
At the start of 2018, the estimated cost of upgrading and improving five University of Arizona athletic facilities came in at roughly $66 million, approved by the Arizona Board of Regents back in September.
"The first shot out of the box that we want to make sure that people recognize is that we're doing things that directly benefit the student," said Steve Kozachik, associate director of athletics at the University of Arizona.
The east side of the football stadium, where the student section is located, is receiving upgraded seats, concessions and restrooms.
Sancet Field, which once housed the UA's men's baseball team before moving to Hi-Corbett, will be demolished and replaced with a multi-use 100-yard indoor facility for athletics and tailgates.
The Hillenbrand pools, where the swim team practices and competes, will also be gutted and completely revamped, extending what was once a 50-meter pool to 70 meters.
The two other projects include adding shade structures, new seating and dugouts for the softball stadium as well as locker-room updates in McKale Center for tennis, golf, track and field.
Follow Brandon Mejia on Twitter or contact him via email at BMejia@azpm.org.