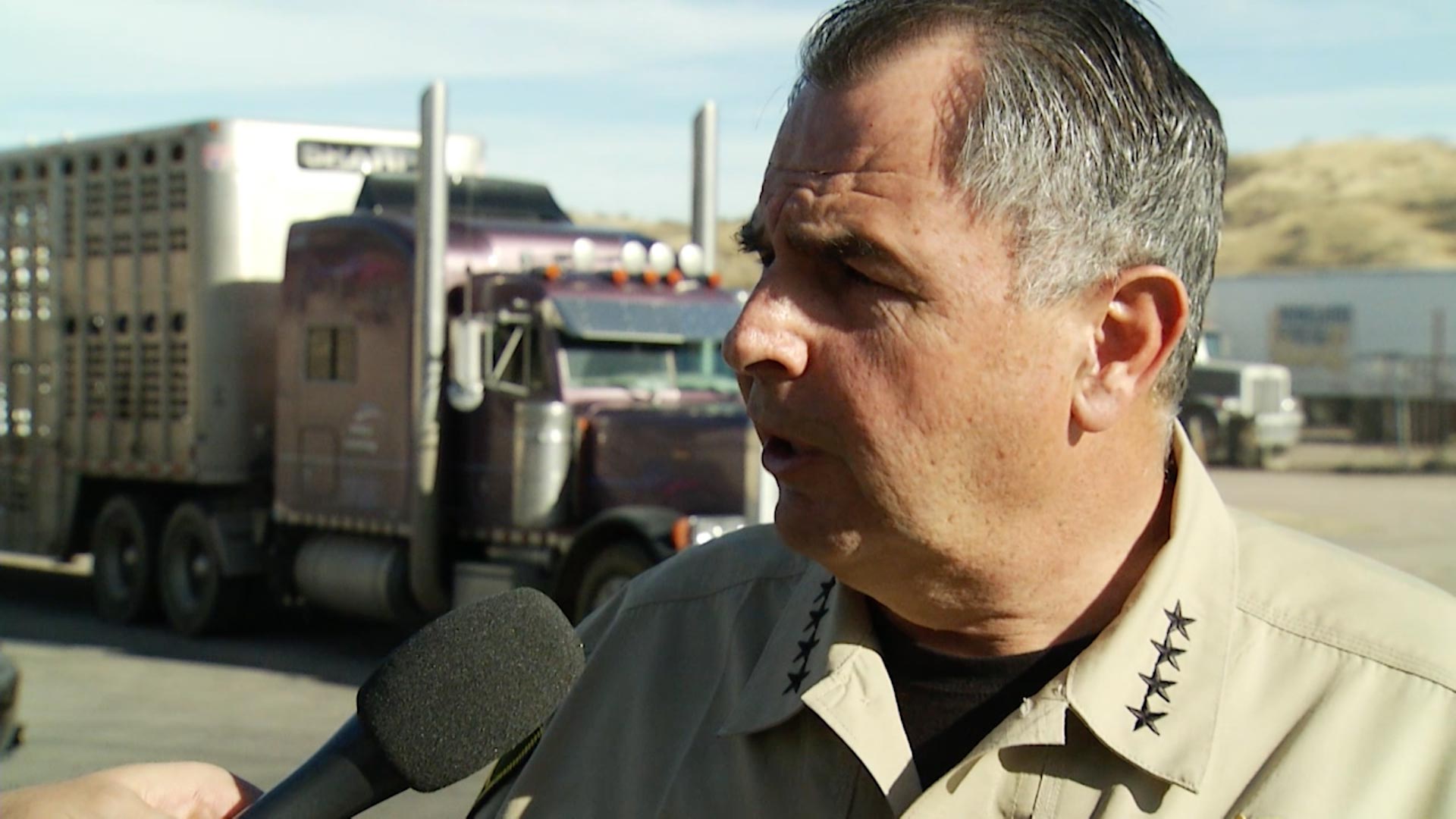 Pima County Sheriff Mark Napier in Nogales, Arizona, Feb. 9, 2017.
Steve Riggs/AZPM
Pima County Sheriff Mark Napier said he thinks a national split on border security could be healed if the issue were considered separately from illegal immigration.
"Let's talk about public safety. Let's talk about transnational crime," he said. "Let's talk about the threat to national security, and let's talk about the human rights issues surrounding the border. And let's bifurcate that from the discussion about illegal immigration."
Napier, a Republican, said he has mentioned this notion to multiple White House officials during their visits to the border, and he hopes to do the same with President Donald Trump when he visits Washington, D.C., with other border sheriffs in the coming weeks.
"I think a lot of [the debate] is counterproductive and displaced."
Napier said he was surprised to learn that the Pima County Board of Supervisors continued the acceptance of $2.5 million in grants to the sheriff's department until their Aug. 7 meeting.
Nearly half of that money comes from Operation Stonegarden grants. The board voted to accept the grants once oversight conditions were met.
Napier said he thinks the conditions have all been met.
"We have done our part but this thing keeps getting pushed back, and I think this is more about things happening outside of our county than it is things that are happening inside of our county."
Operation Stonegarden provides funds for equipment and officer overtime if they agree to coordinate with Customs and Border Protection.
MORE:
Arizona
,
Border
,
Border Crisis
,
Pima County
,
Drugs
,
Government
,
Law Enforcement
,
News
,
Politics
,
Tucson
,
U.S.