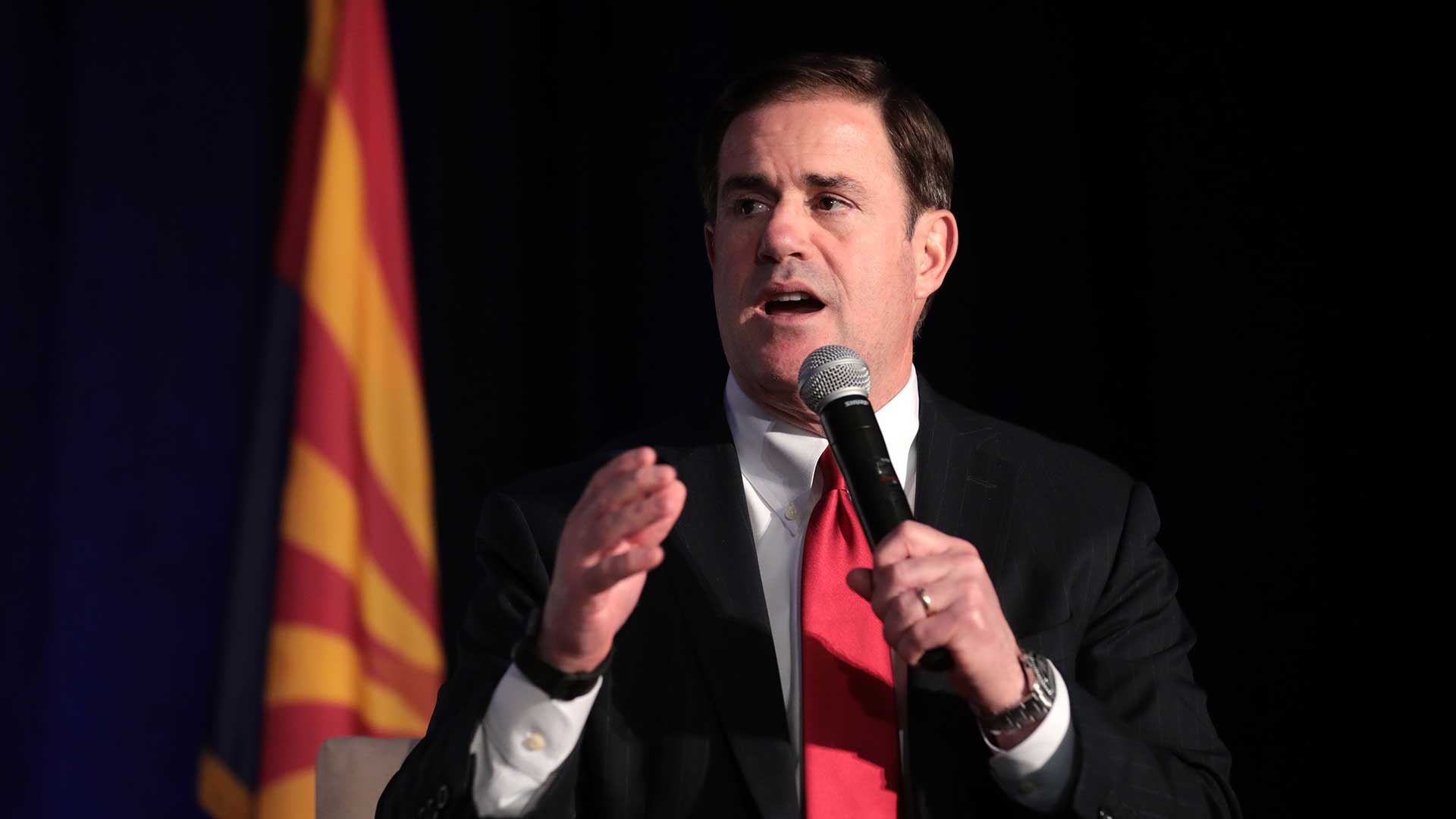 Gov. Doug Ducey, June 2019.
Gage Skidmore/Flickr (CC BY-SA 2.0)
Gov. Doug Ducey outlined steps he says state government can take to confront the issues of suicide and gun violence in a conference call with reporters Tuesday.
He said law enforcers should have the legislative tools they need to keep firearms away from people with mental health problems. Ducey noted his support for judges to issue a Severe Threat Order of Protection, or STOP order, to require people to submit to mental evaluations.
"The issues of mental health and gun violence are things Arizona wants to be proactive on, not reactive. And STOP orders are a tool to do that," he said.
Opponents of the proposal say courts already have the ability to order an evaluation of someone considered to be a danger to themselves or others.