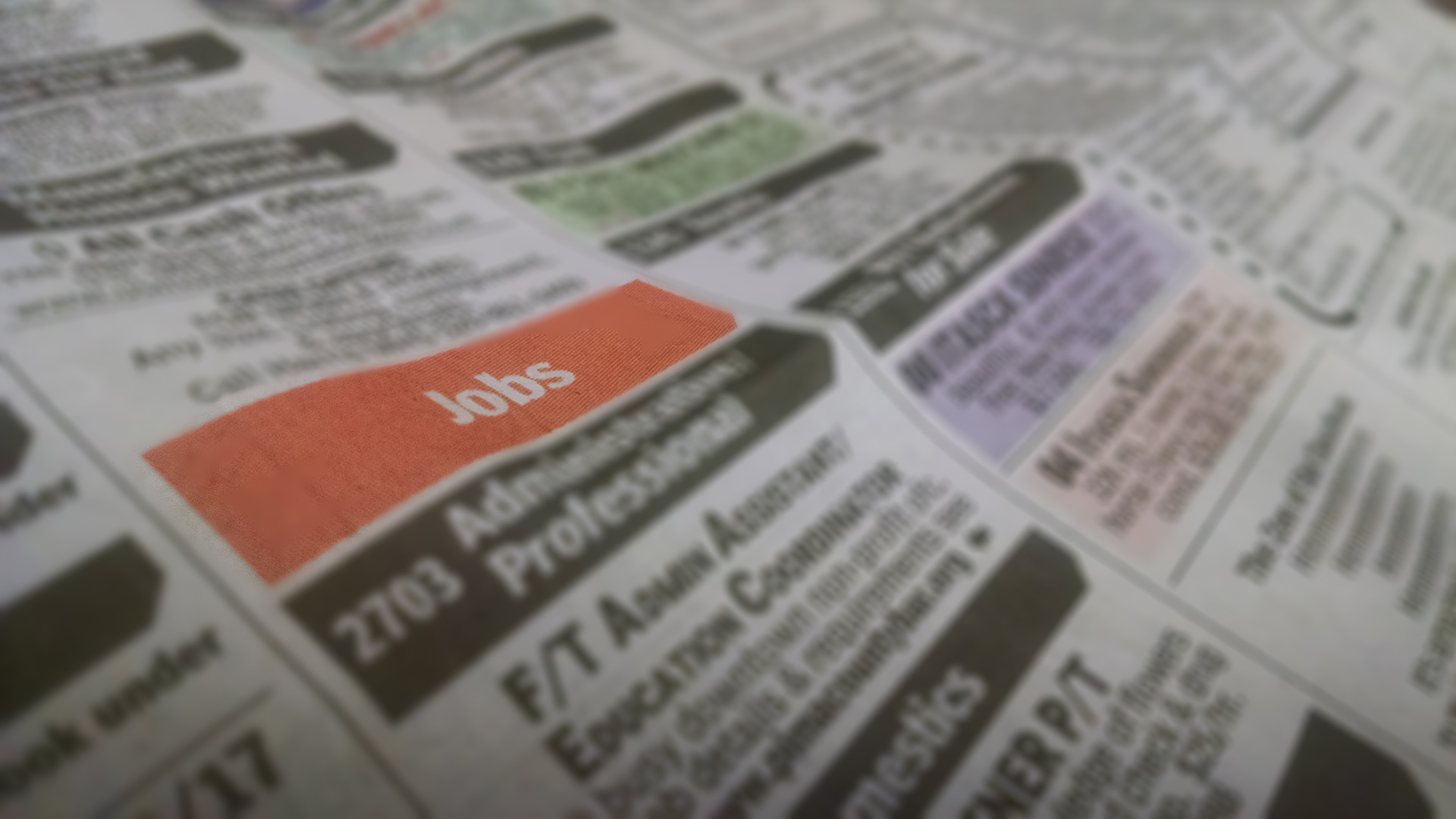 Newspaper classified listings.
AZPM Staff
Arizona will use $300 dollars from the federal government to increase payments to the nearly 400,000 Arizona residents receiving unemployment, the governor said in a statement Friday.
Last weekend, President Donald Trump authorized states to request money for a $300 addition to unemployment payments. That money would come from FEMA because Trump declared an emergency surrounding the coronavirus pandemic. The president's memo says the additional payment is $400 but only $300 will come from federal funds.
Arizona is not providing the additional $100.

Arizona must apply to the federal government for the supplemental payment.
The president cited federal law that says the states must cover 25% of the cost in his plan. The Department of Labor clarified later that states can count the money they currently pay for unemployment benefits as their 25% contribution. That means Arizona does not have to contribute an additional $100 per person in order to get the federal money authorized by the president.
Currently, Arizona's maximum unemployment payment is $240. Gov. Doug Ducey has said any increases in that payment need to come from Congress.
In March, Congress authorized a $600 supplemental payment to people receiving unemployment benefits. That money ran out on July 25, and Congress has left the Capitol without approving an extension or another plan.
The governor's office did not give a timetable for when the money will be available but did say people can apply for retroactive benefits to bridge the gap between July 26, when the old benefits ended, and when the new benefits begin. The Friday media release says the benefit will last until Dec. 6 or the fund runs out.
Arizona's unemployment rate is 10%.