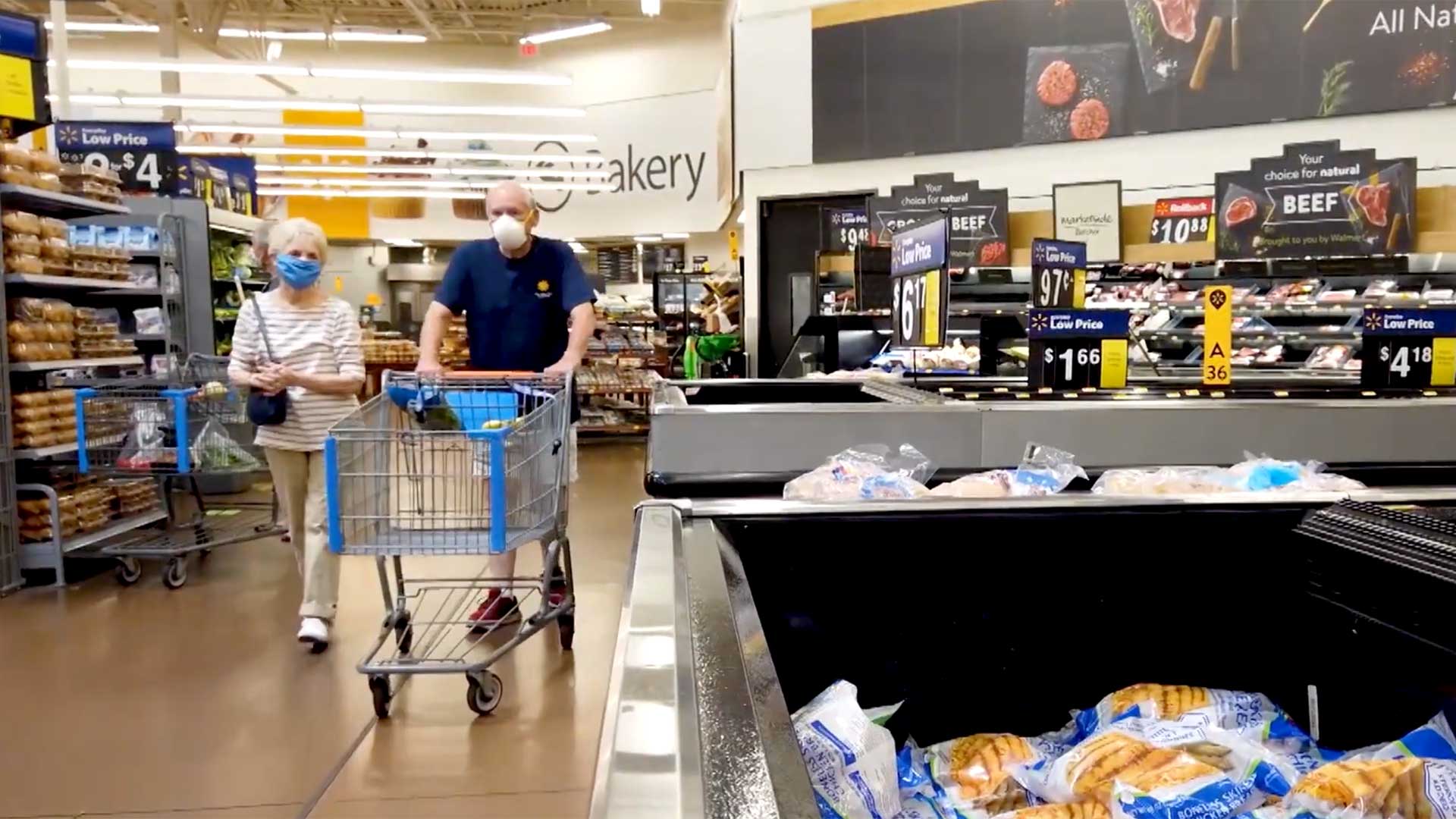 Two shoppers wear masks in a Tucson grocery store.
AZPM
The mayors of Tucson, Phoenix, Flagstaff and Tolleson held a news conference Friday to call on Gov. Doug Ducey to take "decisive statewide action" to slow the spread of COVID-19 in Arizona.
The mayors want a statewide mask mandate and other measures.
"For those traveling from outside the state, a mandatory 14-day self-quarantine or negative test upon arrival. And ensuring enforcement of bad actors," said Tucson Mayor Regina Romero.
Earlier this week, Ducey announced the state is putting in COVID-19 test facilities at Tucson International Airport, Phoenix Sky Harbor International Airport and Phoenix-Mesa Gateway Airport.
The tests are not mandatory for travelers.
Ducey is resistant to a statewide mask mandate because he says 90% of Arizona already has local regulations in place.
The mayors were pressed why there is not more enforcement of local mask requirements.
"Phoenix Police Department has had hundreds of educational contacts with our residents talking about the importance of masks. We believe that arresting people and putting them in jail where that would be one of the most likely areas for transmission is not the way to get through this," said Phoenix Mayor Kate Gallego.
The mayors, all of whom are Democrats, said COVID-19 does not care about political parties or what jurisdiction they live in. That is why they want statewide mandates.